Kobe Bryant returns to Lakers after day off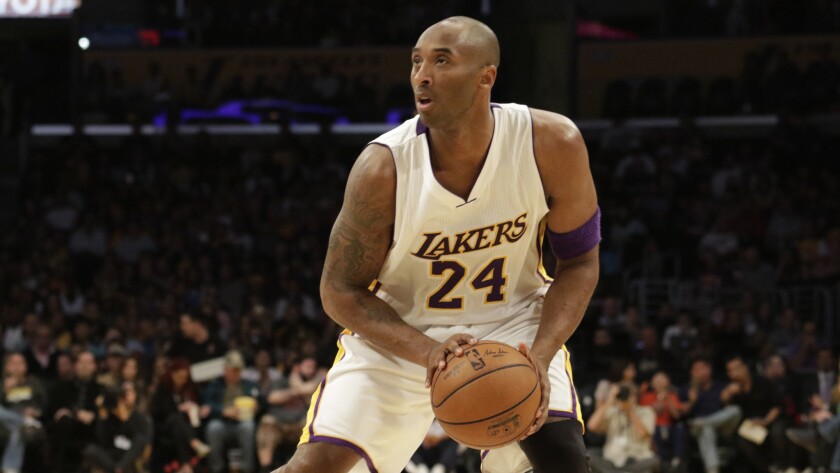 Kobe Bryant has returned to the building.
After being told by Lakers Coach Byron Scott to stay at home Monday, Bryant took part in the Lakers' shoot-around Tuesday morning.
"I don't know exactly what he did yesterday, but he didn't come to the gym, which is a good thing," Scott said Tuesday. "I feel it was good for him not to be here and just kind of get away from it for a second."
Bryant was "really angry" at his play through three games, Scott said Monday, adding that the 20-year veteran was unhappy with his unsavory 31.4% overall accuracy, not to mention 20.7% from three-point range.
Bryant missed two weeks of the exhibition season because of a bruised lower leg, an injury that might have cost him some rhythm and conditioning, Scott said.
"It's just a matter of time. He's just got to keep working and get that back, and I'm sure he will," Scott said. "I don't think there's no secret of what he has to do. He's been doing it his whole career, which is just continue to work hard and work at it and it'll come back."
Bryant has attempted a whopping 29 three-point shots, so the Lakers will try to get him more post opportunities Tuesday against the Denver Nuggets (1-2) at Staples Center.
Reserve forwards Larry Nance (broken nose) and Brandon Bass (corneal abrasion) are available to play, though Scott hasn't determined who will be on the two-player inactive list Tuesday night.
Twitter: @Mike_Bresnahan
---
All things Lakers, all the time.
Get all the Lakers news you need in Dan Woike's weekly newsletter.
You may occasionally receive promotional content from the Los Angeles Times.