Kobe Bryant to get $24,363,044 from Lakers on Friday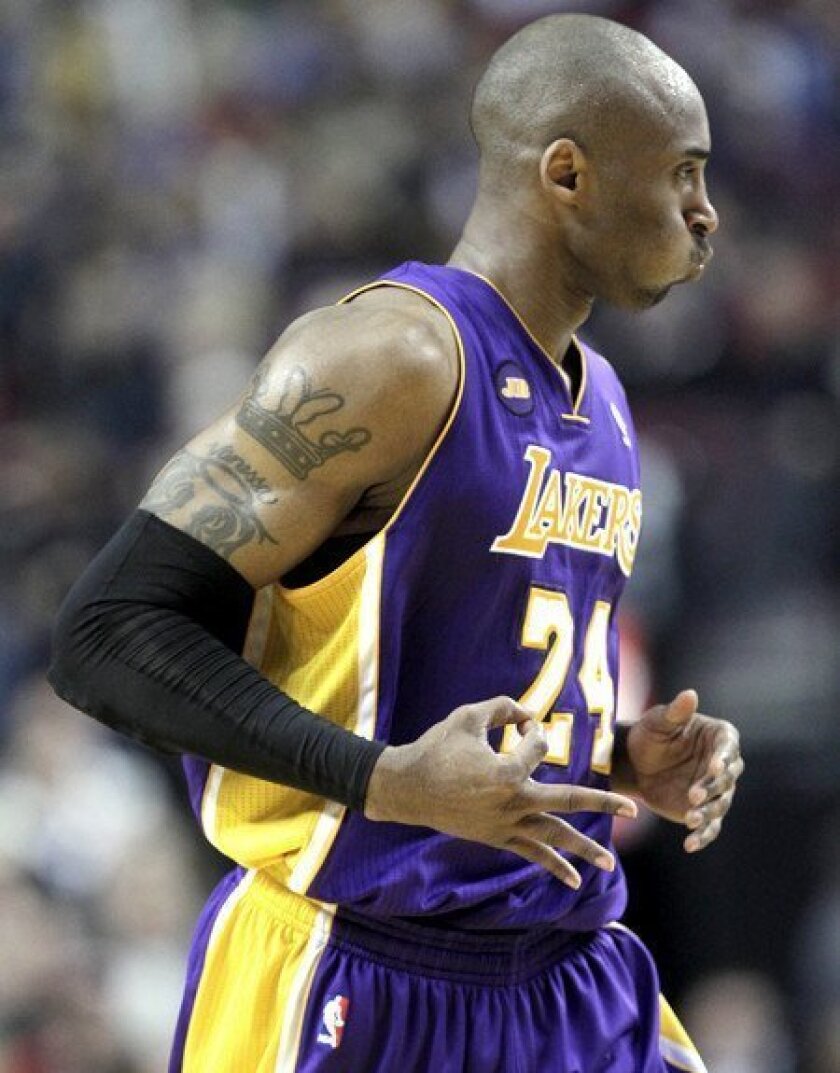 Most players in the NBA receive their salary throughout the year -- but then Kobe Bryant is not a typical NBA player.
Negotiated as part of his specific contract, Bryant receives a balloon payment on Nov. 1. On Friday, the All-Star guard will receive $24,363,044 from the Lakers.
Bryant's salary for the entire season is $30,453,805 -- the remaining $6.1 million will be paid out over the course of the year.
While there's a limit to how much a player can receive in advance, Bryant is right at that 80% maximum.
Meanwhile, there's still no firm timeline on recovery from his Achilles tendon tear. Bryant was injured in an April 12 win over the Golden State Warriors, undergoing surgery less than 12 hours after the incident.
The team projected Bryant would be out for six to nine months.
Without him, the Lakers are 1-1 on the season after a big opening-night win over the Clippers -- and an even bigger second-night flop against the Warriors.
The Lakers have every intention in re-signing Bryant beyond his current contract, which expires on June 30. The bigger question is -- for how much?
The team can give him an extension before July starting as low as $1.4 million to as high as $32.7 million.
The more the Lakers commit to Bryant, the less they'll have to spend in free agency, in a summer the team hopes to lure a high-level free agent or two, such as LeBron James and/or Carmelo Anthony.
ALSO:
Warriors rout the Lakers, 125-94
Kobe Bryant says 'born a Laker,' looks 'forward to dying one'
Mike D'Antoni grooming Wesley Johnson for Shawn Marion-like role
Twitter: @EricPincus
---
All things Lakers, all the time.
Get all the Lakers news you need in Dan Woike's weekly newsletter.
You may occasionally receive promotional content from the Los Angeles Times.