Kobe Bryant 'not cool' with Steve Blake trade to Golden State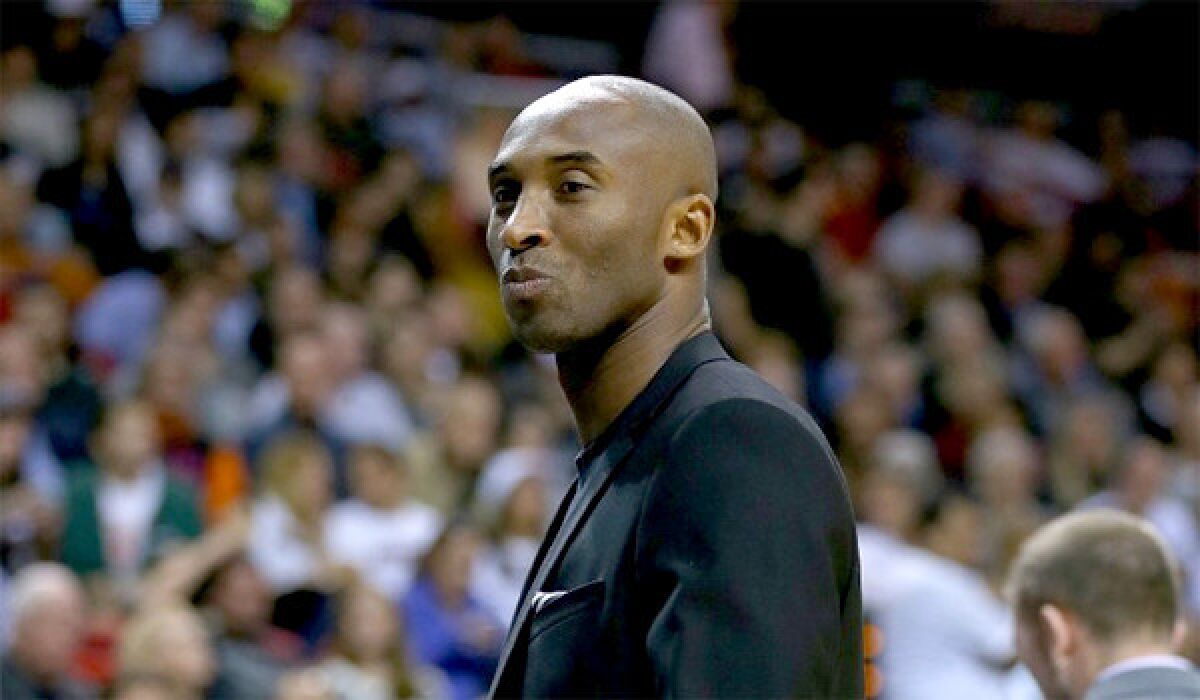 His teammates were generally shocked on Wednesday night when Steve Blake was traded to the Golden State Warriors less than two hours before tip-off against the Houston Rockets.
The Lakers made a money-saving deal, bringing in guards Kent Bazemore and MarShon Brooks from the Warriors.
On Thursday, one Laker spoke out against the trade.
Not cool with @SteveBlake5 being gone AT ALL One of my closest teammates and psycho competitor GS picked up gem #smartmove— Kobe Bryant (@kobebryant) February 20, 2014
Blake joined the Lakers in 2010, playing almost four seasons with the team.
In moving to the Warriors, the veteran guard jumped 14 games in the win column.
Bryant has been vocal through the years in favor of the Lakers keeping Pau Gasol.
At noon Thursday, the NBA trade deadline passed with Gasol still on the roster.
ALSO:
Lakers trade Steve Blake to Golden State Warriors
Pau Gasol remains with Lakers as NBA trade deadline passes
Dwight Howard visits Lakers for first time since spurning them
Twitter: @EricPincus
All things Lakers, all the time.
Get all the Lakers news you need in Dan Woike's weekly newsletter.
You may occasionally receive promotional content from the Los Angeles Times.