Lakers: Predictions for Week 2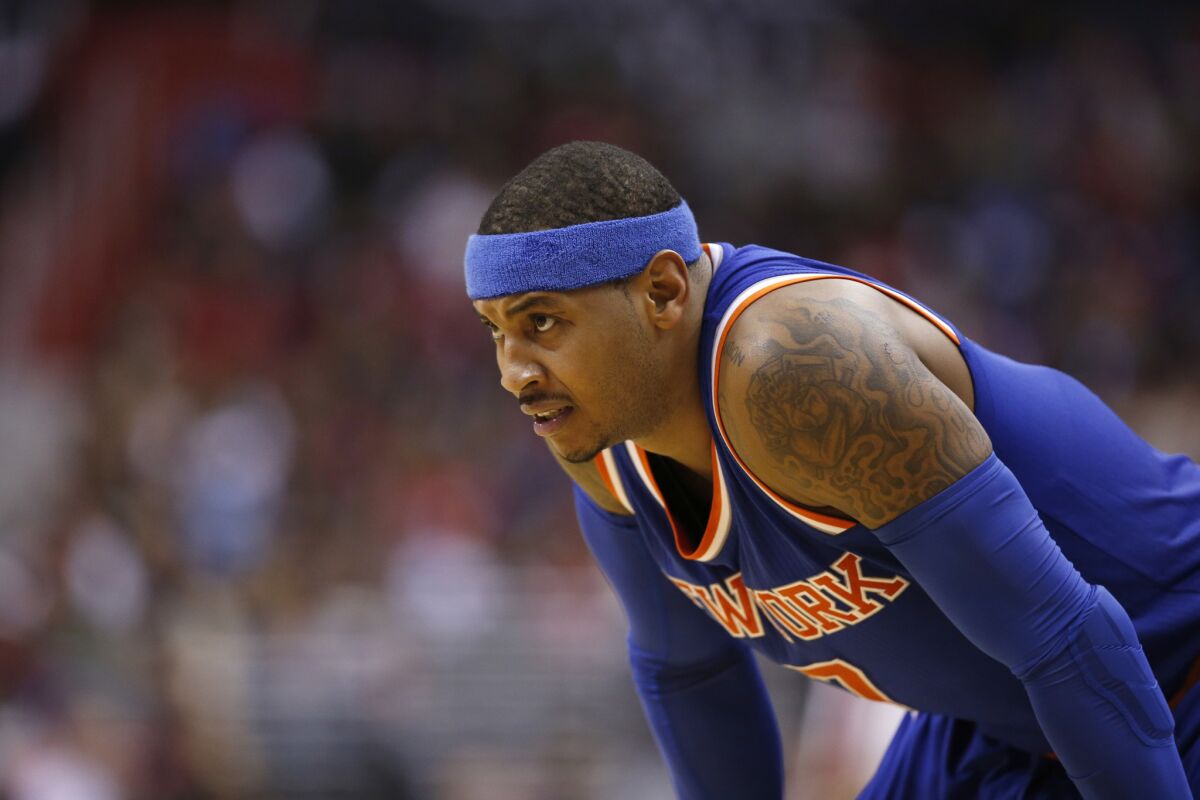 The Lakers have opened the 2015-16 regular season with three straight losses.
They'll play three games through Week 2, starting with the Denver Nuggets (1-2) on Tuesday night at Staples Center before heading out on a five-game road trip that extends into Week 3.
The Lakers will visit the Brooklyn Nets (0-4) on Friday followed by the New York Knicks (2-2) on Sunday.
Already the Lakers are two games behind the prediction of 2-1.
Tuesday vs. Denver Nuggets
The Lakers are nearing desperation for a win. The Nuggets are dealing with injuries, with Wilson Chandler (hip) and Jusuf Nurkic (knee) out, and both Nikola Jokic and Joffrey Lauvergne questionable with back issues.
Denver will have leading scorers Danilo Gallinari and Will Barton, along with rookie point guard Emmanuel Mudiay and forward Kenneth Faried.
A determined Lakers team should be able to take advantage of catching Denver shorthanded.
Prediction: Lakers
Friday at Brooklyn Nets
The Lakers have an opportunity to win two straight to start the week. The Nets have struggled to score this season at just 90.5 points a game.
Defensively, the Lakers have yielded 115.7 a game, but does Brooklyn have the firepower?
If Roy Hibbert can slow Brook Lopez, the Lakers could have the advantage.
That said, until the Lakers can show they can win a road game, or a game, period, for that matter, it's difficult to give the benefit of the doubt.
Prediction: Nets
Sunday at New York Knicks
The Knicks have played well to start the season, led by Carmelo Anthony's 23 points a game.
Forward/center Kristaps Porzingis has been impressive early, but he suffered a frightening neck injury Monday when Anthony literally fell on the rookie's head.
The Knicks are also trying to get Aron Afflalo (hamstring) and Lou Amundson (back) healthy. The Lakers have a pair of injuries as well with Larry Nance Jr. breaking his nose Monday, after Brandon Bass suffered a corneal abrasion a day before.
Even if the Lakers are at full strength, their first week of play doesn't suggest they're ready to go into Madison Square Garden to take a game from the Knicks.
Prediction: Knicks
Email Eric Pincus at eric.pincus@gmail.com and follow him on Twitter @EricPincus.
All things Lakers, all the time.
Get all the Lakers news you need in Dan Woike's weekly newsletter.
You may occasionally receive promotional content from the Los Angeles Times.