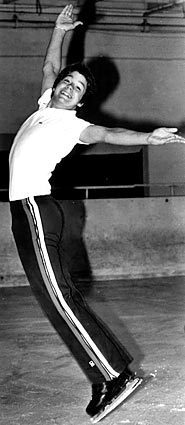 10 Images
Christopher Bowman | 1967-2008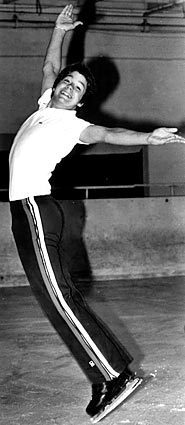 Christopher Bowman, shown here in 1983, was a skating champion during his teens and later competed in the 1988 and 1992 Olympics.
(Los Angeles Times)
Bowman confers with his coach Frank Carroll, during a practice session in Tacoma, Wash., for the U.S. National Figure Skating Championship in 1987.
(UPI)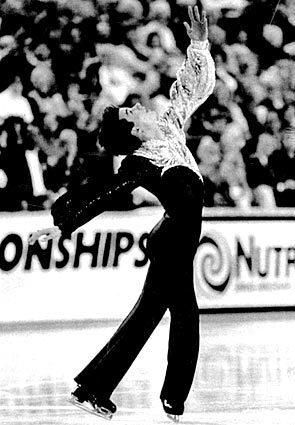 Bowman performs at an event in Baltimore, Md.
(UPI)
Bowman was known as "Bowman the Showman" for his crowd-pleasing skills.
(UPI)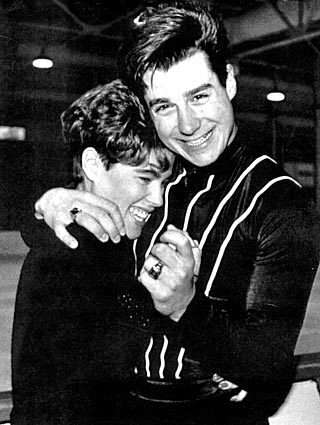 Jill Trenary and Christopher Bowman during a break in practice sessions at the U.S. Figure Skating Championship in Salt Lake City. Trenary and Bowman entered the event as the women's and men's defending champions.
(UPI)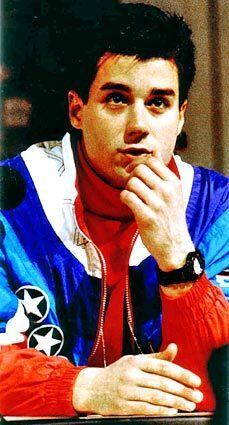 Bowman was an Olympic team member in 1992.
(Los Angeles Times)
Christopher Bowman competes for the United States in 1992 Winter Olympics in Albertville, France.
(Chris Cole / Getty Images)
"He's one of the most talented figure skaters of all time but he had an erratic training discipline," a former coach said of Bowman. "There were times he would work hard and lots of times that he didn't."
(Marcy Nighswander / Associated Press)
Bowman performs as a member of the Ice Capades in 1992.
()
Bowman during a court hearing in Rochester Hills, Mich., in 2005.
(Carlos Osorio / Associated Press)