Kim Rhode
Kim Rhode won her first shooting medal at 16. Now 33, she has won five medals in five Olympics. She has no plans to retire soon.
(Wally Skalij / Los Angeles Times)
Lesley Thompson-Willie
Rower Lesley Thompson-Willie recently won her fifth Olympic medal at age 52, becoming the most decorated Canadian in that sport.
(Vladimir Rys / Bongarts / Getty Images)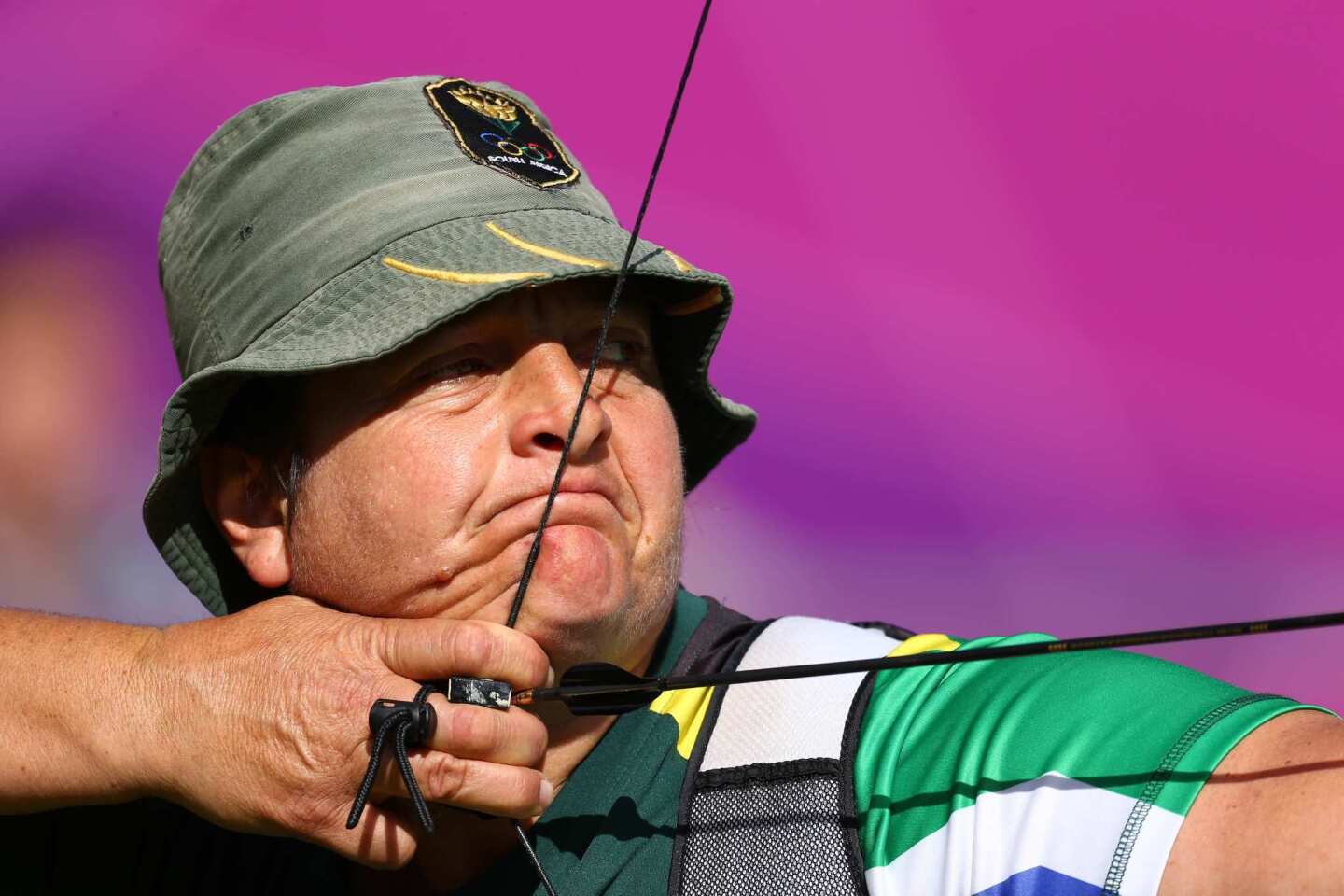 Karen Hultzer
Karen Hultzer, 46, began practicing archery only five years ago and became her country's national champion the following year.
(Paul Gilham / Getty Images)
Hiroshi Hoketsu
At 71, Japan's Hiroshi Hoketsu is the oldest athlete to compete in the 2012 Olympics.
(John Macdougall / AFP / Getty Images)
Jacqueline Brooks
Canada's Jacqueline Brooks, 44, who is competing in the equestrian dressage event at the 2012 Olympics, had not been born when rival equestrian Hiroshi Hoketsu entered his first Olympics, the 1964 Tokyo games.
(Mike Clarke / AFP / Getty Images)