5 Images
Men's volleyball: United States vs. Brazil
Serving the ball
United States' Donald Suxho serves during a men's preliminary volleyball match against Brazil.
(Jeff Roberson / Associated Press)
A Brazilian wall
William Priddy of the United States spikes the ball against Team Brazil.
(Franck Robichon / EPA)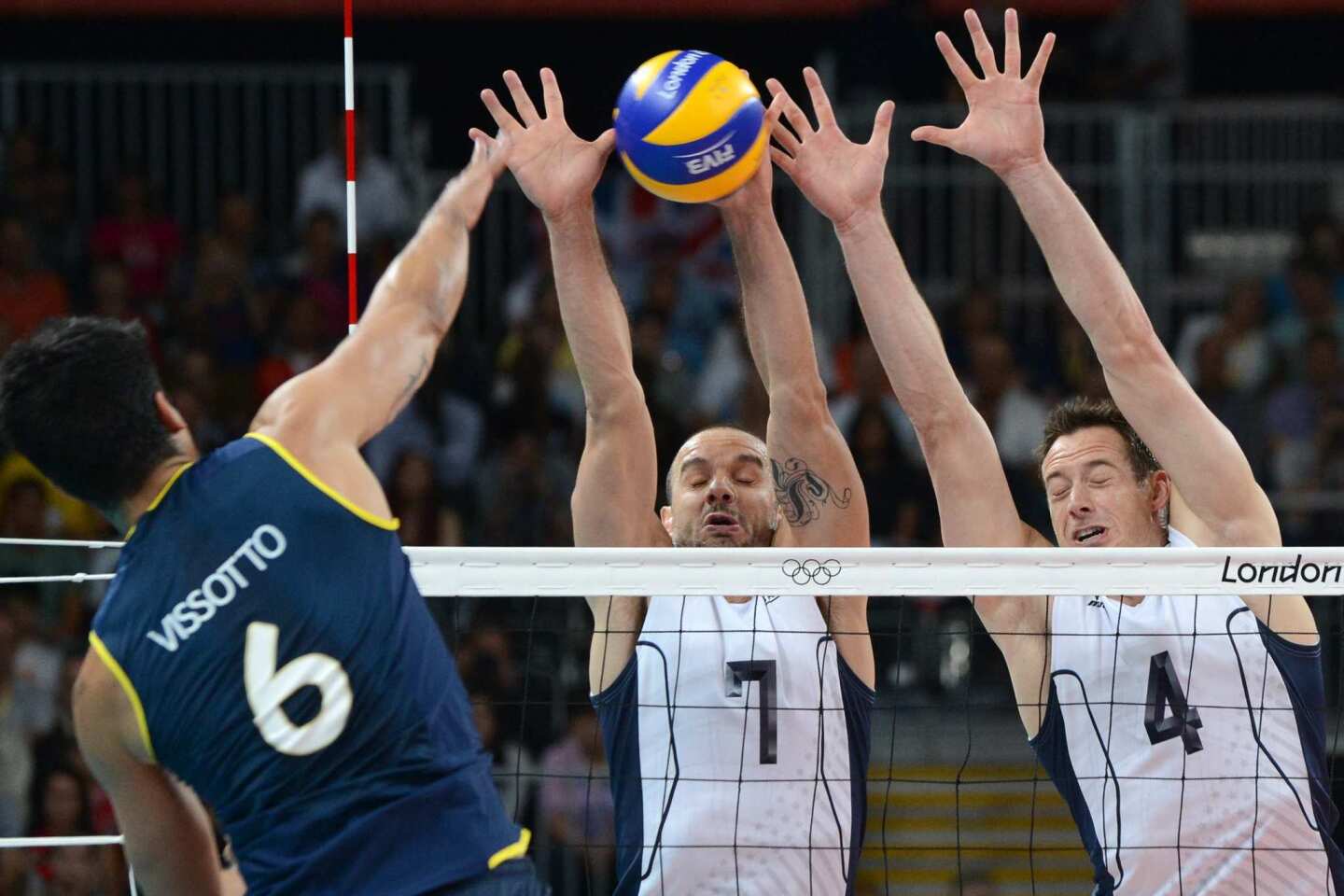 Blocking a spike
Brazil's Leandro Vissotto Neves, left, spikes as Donald Suxho, center, and David Lee of the United States attempt to block.
(Kirill Kudryavtsev / AFP / Getty Images)
High serve
Dante Amaral of Brazil serves the ball to the United States.
(Elsa / Getty Images)
Celebrating
Clayton Stanley, left, and Donald Suxho, second-to-left, lead their U.S. teammates in celebration of the victory against Brazil.
(KIRILL KUDRYAVTSEV, AFP/Getty Images)