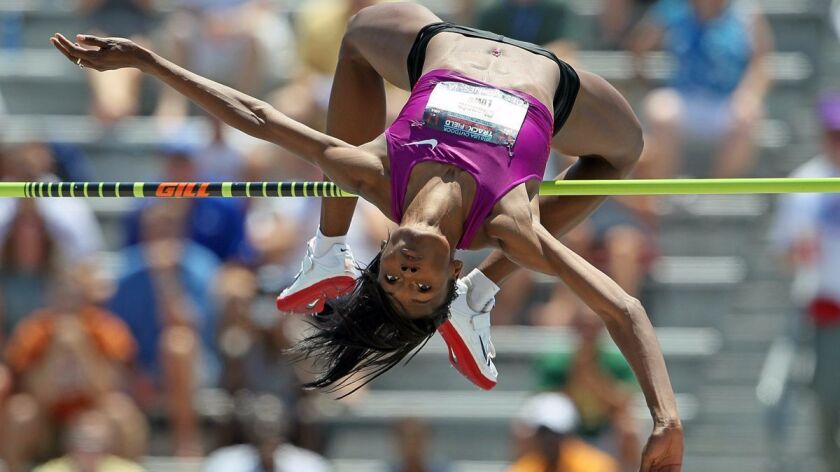 It was late 2016 when Chaunté Lowe heard the news.
The sixth-place high jumper from the 2008 Beijing Olympics was informed that three competitors who finished ahead of her had been caught doping when their samples were retested years later.
Still, Lowe had to wait for the appeals process to run it course.
Now, officials announced Tuesday, the U.S. athlete has been officially upgraded to third place and will soon receive a bronze medal.
"Throughout her career, Chaunté has conducted herself with class, while also being one of this country's greatest athletes," Max Siegel, chief executive of USA Track and Field, said in a statement. "Her story is one of perseverance and patience being rewarded."
The California native's result was changed because of an ongoing effort by the International Olympic Committee to retest saved samples with modern techniques.
The third-, fourth- and fifth-place finishers — Anna Chicherova of Russia, Yelena Slesarenko of Russia and Vita Palamar of Ukraine — are among a growing number of athletes who have been disqualified.
"It's easy to look at this situation and think about all that was lost," Lowe said. "But I choose to look forward to all that was gained."
Follow @LAtimesWharton on Twitter
---