LA 2024 releases new visuals of potential Olympic Games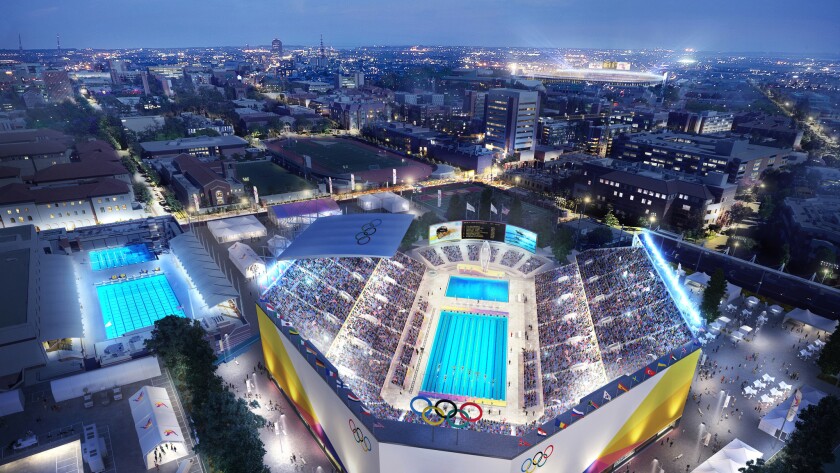 Downtown Sports Park Rendering - USC Dedeaux Field
(Los Angeles 2024 / Handout)
Downtown Sports Park Rendering - City Hall
(Los Angeles 2024 / Handout)
Downtown Sports Park Rendering - Figueroa Corridor
(Los Angeles 2024 / Handout)
Downtown Sports Park Rendering - Galen Center
(Los Angeles 2024 / Handout)
Downtown Sports Park Rendering - LA Coliseum
(Los Angeles 2024 / Handout)
Downtown Sports Park Rendering - LA Convention Center - Boxing
(Los Angeles 2024 / Hanodut)
Downtown Sports Park Rendering - LA Convention Center - Taekwondo
(Los Angeles 2024 / Handout)
Downtown Sports Park Rendering - LA Convention Center - Table Tennis
(Los Angeles 2024 / Handout)
Downtown Sports Park Rendering - LA Live Aerial
(Los Angeles 2024 / Handout)
Downtown Sports Park Rendering - Staples Center
(Los Angeles 2024 / Handout)
Downtown Sports Park Rendering - LA Convention Center Fencing
(Los Angeles 2024 / Handout)
Downtown Sports Park Rendering - LA Football Club
(Los Angeles 2024 / Handout)
Downtown Sports Park Rendering - Microsoft Theater Weightlifting
(Los Angeles 2024 / Handout)
The private committee trying to bring the Summer Olympics back to Los Angeles has issued a new set of renderings and videos showing what those Games might look like.
LA 2024 is competing with a Paris group to secure the bid for 2024, with the winner to be announced in September.
The visuals put forth by the L.A. group Thursday include short videos that show the construction of a swim stadium over USC's baseball field and the installation of a temporary track inside a refurbished Coliseum.
Additional virtual tours "demonstrate how LA 2024 is prepared to offer the lowest-risk and sustainable solution for the future of the Olympic movement," said Casey Wasserman, the group's chairman.
As envisioned, an L.A. Olympics would be organized into four clusters of venues, or "Sports Parks," located downtown, in the South Bay, the Valley and Long Beach.
The International Olympic Committee could name two winners, awarding 2024 to one city and 2028 to the other.
Follow @LAtimesWharton on Twitter
---
Get the latest on L.A.'s teams in the daily Sports Report newsletter.
You may occasionally receive promotional content from the Los Angeles Times.