Congress passes legislation in response to Nassar case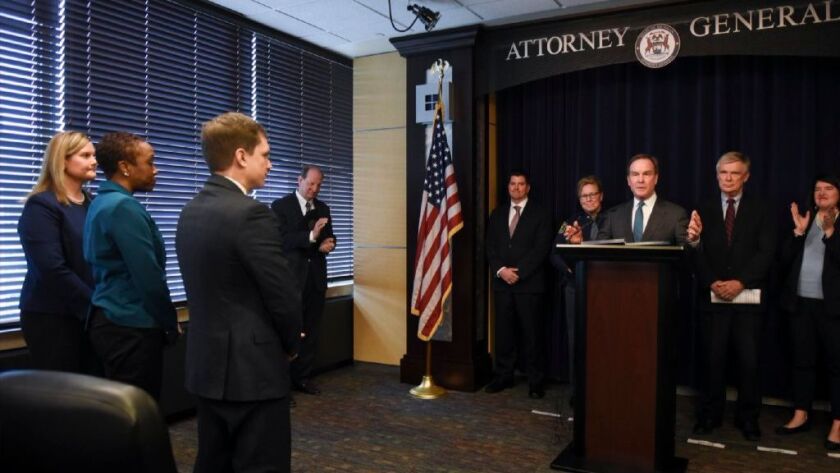 Congress followed up on the sex abuse scandal involving sports doctor Larry Nassar by passing legislation Monday that requires governing bodies for amateur athletics to promptly report abuse claims to law enforcement.
Nassar was sentenced last week to up to 175 years in prison for sexually abusing more than 150 women and girls over 25 years.
The sentencing sparked new calls from lawmakers to complete action on legislation that had already received widespread support in both chambers of Congress. The House agreed to take up the Senate version of the bill to speed up its passage. The bill passed by a vote of 406-3 and went to President Trump for his signature.
Supporters of the bill, sponsored by Sen. Dianne Feinstein, D-Calif., said a patchwork of state laws on reporting suspected sex abuse made it necessary to enact a uniform national standard that would apply to amateur sports groups such as USA Gymnastics as well as to other sports organizations that partici-pate in interstate and international travel. The failure to report a sexual abuse allegation could lead to up to one year in prison.
State Atty. General Bill Schuette of Michigan is asking Michigan State University for emails and text messages related to Nassar, an initial salvo in his investigation into how the college handled complaints against the longtime campus sports doctor.
In a letter, Schuette and his special independent counsel, William Forsyth, requested the communications of 20 current and former school officials, including the entire eight-member governing board of trustees and President Lou Anna Simon and athletic director Mark Hollis — who both quit last week after Nassar's sentencing.
---
Get the latest on L.A.'s teams in the daily Sports Report newsletter.
You may occasionally receive promotional content from the Los Angeles Times.