5 Images
Muhammad Ali and the draft
Muhammad Ali and friends
Former Cleveland Browns Hall of Fame running back Jim Brown presides over a meeting of top African American athletes on June 4, 1967, to show support for boxer Muhammad Ali's refusal to fight in Vietnam. Those present are: front row, from left, Bill Russell, Ali, Brown, and Kareem Abdul-Jabbar; back row: Carl Stokes, Walter Beach, Bobby Mitchell, Sid Williams, Curtis McClinton, Willie Davis, Jim Shorter and John Wooten.
(Tony Tomsic / Getty Images)
Muhammad Ali and the draft
The letter written and sent by Muhammad Ali to the Selective Service Board stating that he was a conscientious objector to the Vietnam War. Note that Ali signed both his Islamic name and his birth name.
(Luis Sinco / Los Angeles Times)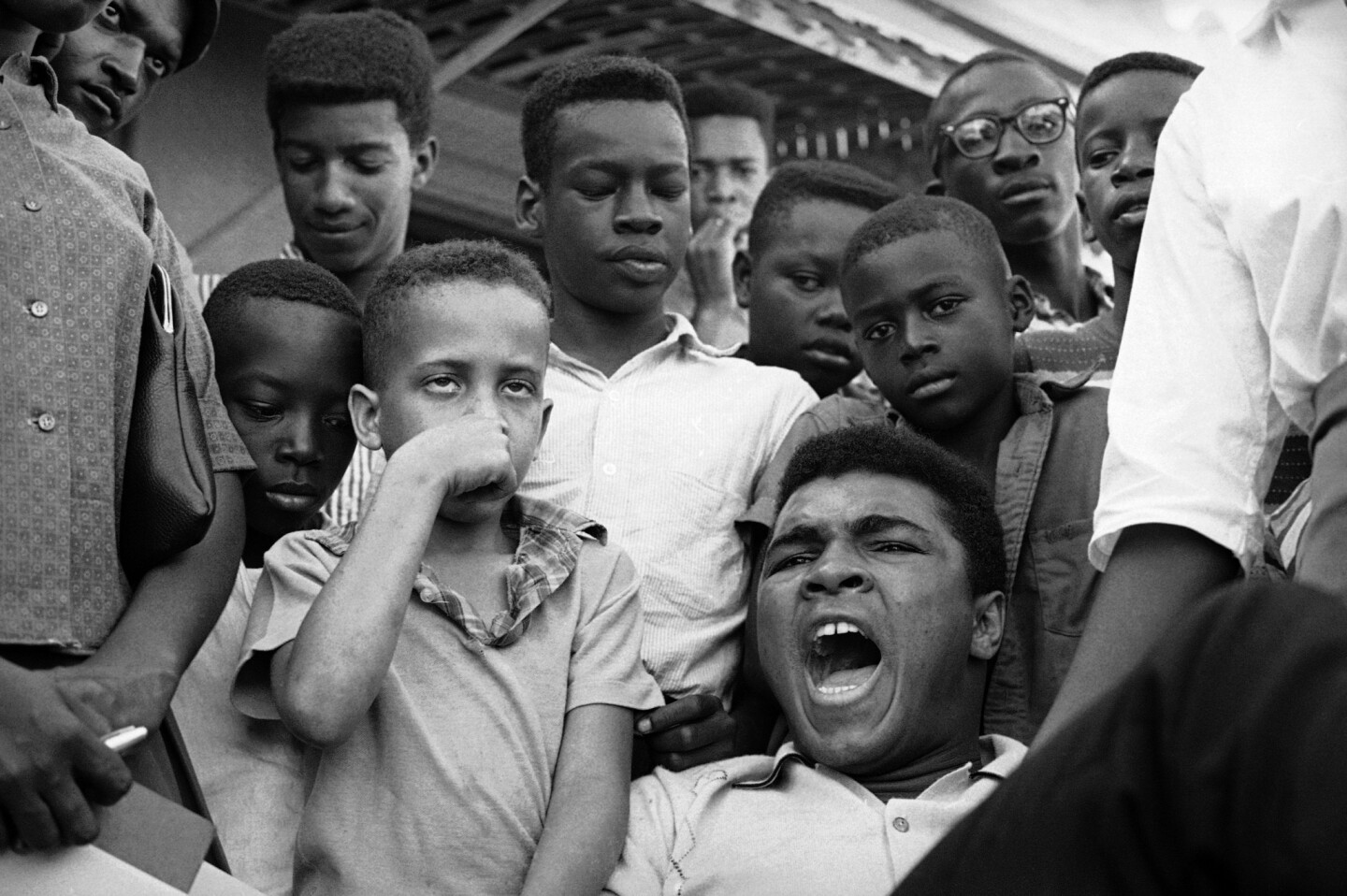 Muhammad Ali
Heavyweight champion Muhammad Ali surrounds himself with kids and talks to the media after being informed his draft board reclassified him as able to serve.
(Toby Massey / AP)
Muhammad Ali and the draft
Muhammad Ali ponders a question during a news conference discussing his refusal to fight in Vietnam.
(Ed Kolenovosky / AP)
Muhammad Ali
Muhammad Ali waits for the elevator to take them up to Ali's trial on a federal indictment which charges him with refusing to be inducted into the armed services.
(Ed Kolenovsky / AP)