USC won't retain offensive line and strength and conditioning coaches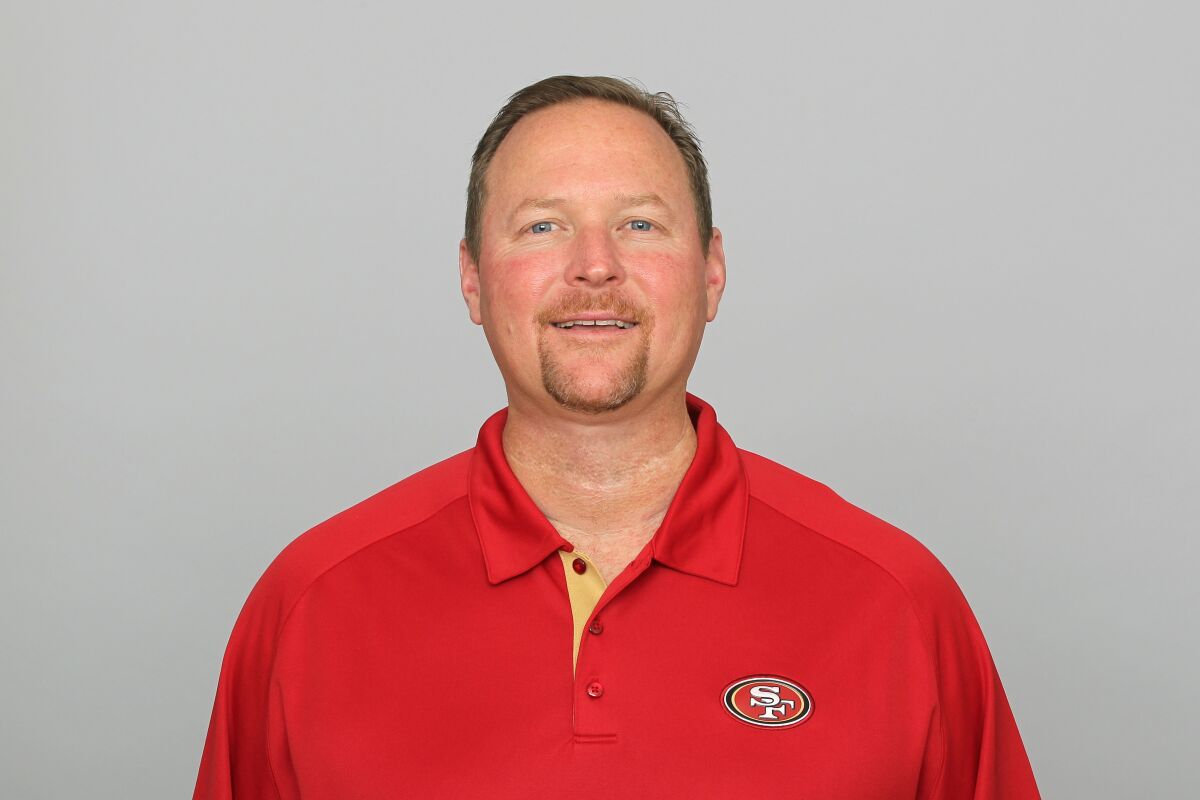 After overhauling its offensive staff following the 2018 season, then retooling its defensive staff and special teams in the wake of 2019, USC is again reshuffling the coaches around Clay Helton in an effort to turn the page on 2020.
In its latest culling of assistant coaches, USC has parted ways with offensive line coach Tim Drevno and opted not to renew the expired contract of strength and conditioning coach Aaron Ausmus, according to a person familiar with knowledge of the decision.
No other staff changes are expected at this time, including at head coach, where Helton will survive another frustrating finish to USC's football season.
The changes on the Trojans staff come after a six-game campaign in which USC won the Pac-12 South division and fell just short of a conference title against Oregon. But the path to that Pac-12 championship was not exactly a smooth one, as the Trojans required three miraculous comebacks to secure the division and did little to inspire confidence that they were capable of more.
Defensive lineman Marlon Tuipulotu is the fourth USC football player to declare for the NFL draft in the last week.
Some of those issues stemmed from uneven efforts up front and in the run game, which Drevno was tasked with coordinating. USC's rushing attack took a significant step back during the 2020 season, finishing dead last in the conference and 120th nationally with a meager 97 rushing yards per game.
Over the final three games of the season, the Trojans combined for just 143 total yards on the ground. Those issues may only grow more dire heading into next season. Earlier this week, one of their most promising backs, redshirt sophomore Markese Stepp, announced he was entering the NCAA transfer portal. USC's senior backs, Vavae Malepeai and Stephen Carr, have yet to share their plans for next season.
While running backs coach Mike Jinks retained his position amid that backfield tumult, Drevno was a casualty of that struggle, leaving USC with a vacancy at offensive line coach for the second time in three seasons.
Drevno was in his second stint as the Trojans offensive line coach. He was hired in 2018 to coach USC's running backs, after serving as Michigan's offensive coordinator and offensive line coach for three seasons. He quickly moved back to coaching the offensive line when USC fired assistant Neil Callaway midway through the 2018 season.
The Trojans offensive line seemed to improve from there, even producing a first-round pick at left tackle in last year's NFL draft. Alijah Vera-Tucker, who declared for the draft earlier this week, could become the second this spring.
Defensive lineman Marlon Tuipulotu is the fourth USC football player to declare for the NFL draft in the last week.
But Drevno's work on the recruiting trail prompted some doubts throughout his tenure at USC. The Trojans did ink three offensive linemen in the 2021 class, after signing six the year before. But just one of those nine linemen, Jonah Monheim, ranked as a four-star recruit according to the 247 Sports Composite Rankings.
Like Drevno, Ausmus was also in his second stint at USC. But after working as head of strength and conditioning under Lane Kiffin for four seasons, Ausmus lasted just two under Helton, who hired him to replace Ivan Lewis ahead of the 2019 season.
USC will also now be tasked with finding another strength and conditioning coach for the second time in three seasons after choosing not to renew his contract.
Cutting ties with assistants has become a regular occurrence for USC's football program in recent offseasons. Last year, shortly after USC was blown out in its bowl game by Iowa, five assistant coaches, including defensive coordinator Clancy Pendergast and special teams coordinator John Baxter, were let go, as the Trojans focused on rebuilding their defense with a new scheme and a focus on physicality.
The season before that, USC fired offensive coordinator Tee Martin and three other assistants, while quarterbacks coach Bryan Ellis took the offensive coordinator job at Western Kentucky. That left Helton with only half of his staff intact, several of which were then let go the next season.
A week of departures also saw two key contributors on USC's defense declare for the NFL draft on Friday, leaving the Trojans with even more vacancies to fill.
Junior cornerback Olaijah Griffin announced shortly after midnight that he would enter his name into the draft, while defensive tackle Marlon Tuipulotu, who earned All-Pac-12 first team honors this season, also declared his intent to leave USC for the NFL on Friday.
Get the latest on L.A.'s teams in the daily Sports Report newsletter.
You may occasionally receive promotional content from the Los Angeles Times.