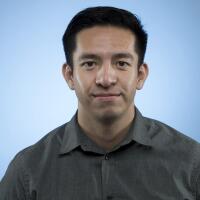 Adolfo Flores
Adolfo Flores is a former reporter for the Los Angeles Times. He previously covered Orange County for the Metro section. Flores had reported for the Pasadena Sun and Pasadena Star-News, where he was a City Hall and public safety reporter. He was awarded a fellowship by the Metlife Foundation in Aging Fellows Program in 2010 and a second-place Los Angeles Press Club award for news feature in 2013. A Los Angeles native, Flores graduated from Cal State Northridge and is a fluent Spanish writer and speaker.

Latest From This Author
It would have seemed the stuff of fantasy in the dark days of the 1980s, when an AIDS diagnosis was tantamount to a death sentence: a pill, taken daily, that could protect against HIV infection.

Voters in Santa Ana this month did what they've done for decades — returned Miguel Pulido to office, his 11th consecutive term as mayor of this largely immigrant city.

One person was killed Wednesday evening in a five-vehicle crash at a Paramount intersection that police believe was caused by street racing.

A 13-year-old boy died Wednesday after being struck by a suspected drugged driver, Riverside police said.

Detectives with the Los Angeles County Sheriff's Department are searching for the victim of an attempted kidnapping that occurred Wednesday morning, authorities said.

A busy Highland Park thoroughfare was shut down Tuesday night as LAPD officers searched for a male suspect believed to have shot another man.

An 18-year-old man was arrested Tuesday on suspicion of murder in connection with the weekend slaying of a 21-year-old Army veteran who had recently returned from Afghanistan, authorities said.

A police chase in Riverside County on Tuesday afternoon ended with a deputy fatally shooting a suspect, authorities said.

Police were searching for three males Monday in connection with a gang-related shooting in El Sereno that left a teenager in critical condition.

Hundreds of mourners attended funeral services Saturday in Orange County for three 13-year-old girls who were killed while trick-or-treating Halloween night in Santa Ana.