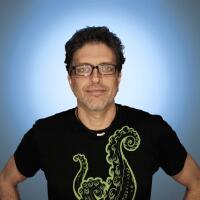 Doug Stevens
Doug Stevens is a former senior visual journalist for the Los Angeles Times. His specialties included 3D modeling and use of the (gasp!) traditional, iconic, yet resiliently creative pencil. He did the illustrations for Bettina Boxall and Julie Cart's 2009 Pulitzer Prize-winning story "Big Burn," about the costs of fighting wildfires in California, as well as The Times' five-part series, "The Manhunt for Christopher Dorner." He left The Times in 2015.
Latest From This Author
Many retailers and malls were allowed to reopen their doors this week, but customers so far have been slow to return. And many stores remained closed as well.

Editor's note: This article was originally published on May 9, 2011.