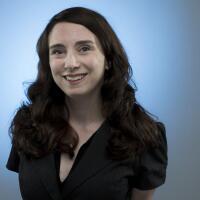 Gina McIntyre
Gina McIntyre is the former editor and lead writer for Hero Complex, The Times' website devoted to science fiction, fantasy and horror entertainment.
Latest From This Author
The thing about the Millennium Falcon is she's full of surprises.

If there were a royal architect to the nation of Wakanda, the post would be held by production designer Hannah Beachler, who conceptualized the sprawling sets for Marvel's blockbuster "Black Panther."

To channel rock icon Freddie Mercury for his starring turn in the Queen biopic "Bohemian Rhapsody," actor Rami Malek spent countless hours studying archival footage of the band's frontman, memorizing his look, his attitude, his mannerisms.

When it came time for costume designer Ruth Carter to create looks for Marvel's "Black Panther," she took a page from the fictional nation of Wakanda itself, marrying African tradition and technological innovation to help create a bold, breathtaking vision unlike any captured on screen.

Over the course of six films directed by Guillermo del Toro, Doug Jones has played, among other creations, a duplicitous faun, a fearsome child-eating ogre known as the Pale Man and the blood-red ghosts that haunt the falling-to-ruin estate in 2014's "Crimson Peak."

It's not every action film that can boast of having dropped a fleet of racing vehicles from a C-130 aircraft flying 10,000 feet over the Arizona-Nevada border.

In the early 1990s, long before Tim Burton ever planned to make a movie about Margaret Keane, he traveled to Northern California to commission a portrait from the artist whose paintings of children with oversize, mournful eyes were a nearly inescapable backdrop to 1960s pop culture.

Gillian Flynn's thriller "Gone Girl" rose to the top of the bestseller charts on the strength of its page-turning depiction of an ideal suburban marriage turned bad.

In Ridley Scott's lavish new 3-D epic, "Exodus: Gods and Kings," rivers run with blood, ancient seas part with tsunami force, and Christian Bale delivers a portrait of Moses as a passionate, hot-tempered holy man who struggles with his relationship to God, depicted as an androgynous, strong-willed child.

In the annals of true-life weird tales, few are stranger than the saga of Margaret and Walter Keane.