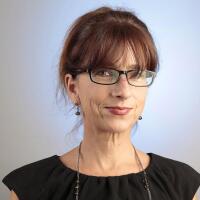 Lisa Mascaro
Lisa Mascaro previously covered Congress in Washington, D.C., for the Los Angeles Times. She left in February 2018. A Los Angeles-area native, she has reported across Southern California, edited, traveled the States and worked in Texas. While the Washington correspondent for the Las Vegas Sun, she contributed as the paper won the Pulitzer Prize for Public Service. An economics and political science graduate of UC Santa Barbara, she also studied in Budapest, Hungary.
House Democratic leader Steny Hoyer sees 'very good things' in the tax-cut deal, which many representatives oppose. But with the bill set to clear the Senate, reluctant House Democrats are feeling the heat to pass it.

President Trump and Democrats are trading blame for the partial government shutdown but doing little substantive talking with each other, as the disruption in federal services and public employees' pay slogs into another weekend.

By the end, Sen. John McCain had rejected President Donald Trump.

Senate Democrats mounted a last, ferocious attempt Thursday to paint Supreme Court nominee Brett Kavanaugh as a foe of abortion rights and a likely defender of President Donald Trump if he makes it to the high court.

Pressured by Democrats with Donald Trump on their minds, Supreme Court nominee Brett Kavanaugh rejected repeated requests at Wednesday's Senate confirmation hearing to reveal his views about a president pardoning himself or being forced to testify in a criminal case.

Supreme Court nominee Brett Kavanaugh declared fervently at his Senate confirmation hearing Tuesday the court "must never, never be viewed as a partisan institution."

Supreme Court nominee Brett Kavanaugh is set for a week of marathon hearings before the Judiciary Committee, where senators will drill down into the judge's background, writings and legal philosophy.

The day after President Donald Trump was implicated in a federal crime, members of both parties dismissed talk of impeachment, with some Democrats expressing fears Wednesday about such a politically risky step, and Republicans shrugging off the accusations or withholding judgment.

President Donald Trump on Wednesday accused China of "vicious" tactics on trade as he prepared for tough negotiations with European leaders in an escalating trade battle among world powers.

Unbowed by swirling criticism of his summit encounter with Vladimir Putin, President Donald Trump swiftly invited the Russian leader to the White House this fall for a second get-together.