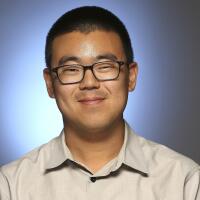 Matt Stevens
Matt Stevens is a former Metro reporter who covered the California drought and water issues for the Los Angeles Times. He previously told stories out of L.A.'s Westside and contributed breaking news to L.A. Now. A San Diego native and UCLA grad, Stevens joined The Times in 2011 and left in 2017. A Korean adoptee, Matt serves on the Asian American Journalists Assn.'s governing board.
Latest From This Author
John and Andrea Van de Kamp had been married almost a decade when they went to the Kentucky Derby in 1986.

Los Angeles voters offered a strong endorsement Tuesday to policies that have brought denser development and a more urbanized lifestyle to a city once famous for its tracts of tidy single-family homes.

A Santa Barbara County Superior Court judge has dealt a blow to "Law & Order" creator Dick Wolf, tentatively siding with a local water supplier in a contentious, closely watched battle over precious Central Coast groundwater.

For decades, residents of South L.A. felt as though the development boom reshaping parts of Los Angeles was passing them by.

For five long, drought-plagued winters, Mother Nature refused to refill Coyote Creek.

Over the last two weeks, heavy rains pushed water levels at Santa Clara County's largest reservoir into the danger zone, with officials warning it could overflow.

The frantic effort over the last few days to lower water levels at Oroville Dam after the structure's two spillways became damaged is part of a larger drama playing out as California rapidly shifts from extreme drought to intense deluges.

Over the years his fellow Cubans left his Glendale neighborhood, along with many Anglos, part of an ethnic shift that transformed many suburban cities starting in the 1970s.

Witnesses described a chaotic scene Tuesday when a knife-wielding man went on a rampage in Hollywood, stabbing three people before being fatally shot by officers of the Los Angeles Police Department.

Los Angeles police fatally shot a man in a Hollywood fast-food restaurant Tuesday, just moments after the man stabbed three others in an apparently unprovoked attack.