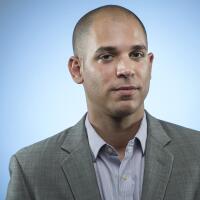 Robert Faturechi
Robert Faturechi is a former staff writer for the Los Angeles Times.
Latest From This Author
When Michael Lynton, chairman and chief executive of Sony Pictures Entertainment, sat down for lunch last July with L.A.

A Chinese national has been indicted in connection with an alleged computer hacking scheme to steal trade secrets from American defense contractors, federal prosecutors announced Friday.

In a bid to increase ad revenue, Twitter said users can expect to see more video promotions on their feeds.

At this week's Def Con hacker gathering in Las Vegas, Tess Schrodinger sounded almost annoyed.

Since Edward Snowden helped reveal wide-scale government snooping programs, the conspiracy-oriented elements of the cyber-security community have become a little more emboldened.

Joe Sullivan sat in a suite atop the Rio Hotel this week, with his iPhone's Bluetooth and WiFi capabilities shut off.

At this week's Black Hat conference in Las Vegas, companies from around the world came to recruit the brightest minds in cybersecurity and offer them full-time jobs.

Airport security has become far more advanced in the last decade, but according to the findings of one security researcher, the technology being used to protect travelers is still dangerously vulnerable to hackers.

A Russian hacking ring has secured a massive trove of stolen personal data, including login information for more than 500 million email addresses, security researchers told the New York Times.

Privacy advocates Tuesday called for government regulators to investigate Facebook's tracking of users even when they're on third-party sites, saying the change might violate a previous privacy agreement Facebook made with the government.