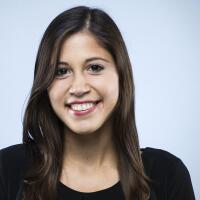 Taylor Goldenstein
Taylor Goldenstein is a former reporter with the Los Angeles Times Data Desk. She has previously written for the Chicago Tribune, Tampa Bay Times and the Arizona Republic, among other publications. In early 2014, she was a visiting fellow at the Nieman Foundation for Journalism at Harvard. Originally from a suburb of Chicago and a graduate of the University of Illinois Urbana-Champaign, she now looks forward to checking weather apps. She left The Times in 2016.
Latest From This Author
Noe Trinidad Chavez sat at a small card table gutting zucchinis with a metal corer knife, preparing them to be stuffed with meat and cooked into platillo a la jardinera, a traditional meal eaten by Sephardic Jews.

Daniel Garcia and Marcus Larsen had Tuesday, the Dodgers' home opener, circled on their calendar for very different reasons.

One of two men was arrested Saturday in connection with an armed carjacking in South Los Angeles and a robbery in which the cash register of a market was stolen, authorities said.

The body of a diver who went missing near the Palos Verdes Peninsula has been found, the U.S.

The 21st annual Los Angeles Times Festival of Books kicked off Saturday at the USC campus, featuring more than 500 authors, celebrities, musicians and chefs who will be sharing their love of books during the weekend.

Nearly four months after 14 people were killed and 24 injured in the worst terrorist attack in the United States since Sept. 11, San Bernardino community leaders announced a plan to distribute about $2.4 million donated to family members and survivors.

Las Vegas entertainer Wayne Newton, '80s TV icon Mr.

When City Manager Oliver Chi looks across Station Square next to the new Gold Line stop in Monrovia, he doesn't see a dilapidated train depot.

First Lady Michelle Obama and Hillary Clinton are scheduled to attend Nancy Reagan's private funeral Friday at the Ronald Reagan Presidential Library in Simi Valley.

Nancy Reagan will be buried next to her husband Friday during a private funeral at the Ronald Reagan Presidential Library, officials announced Monday.