Uber invests in dockless scooter and bike startup Lime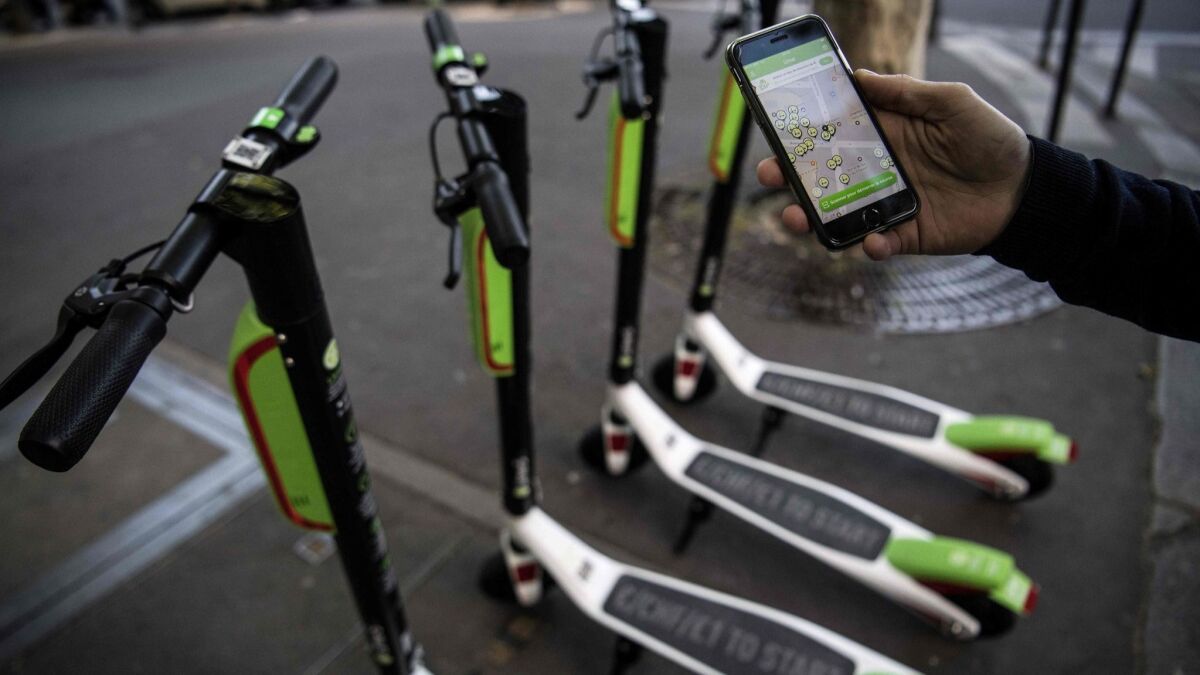 Dockless scooter and bicycle startup Lime has a new ally in the fight for bike lane dominance: Uber.
The San Francisco startup announced Monday that Uber made a "sizable investment" in the company as part of a $335-million funding round, and that Uber customers will soon be able to rent a Lime scooter through the Uber app. A Lime spokesperson said details of the partnership are still being hashed out, and there isn't yet a start date.
Uber declined to comment on the size of its investment, but Rachel Holt, Uber's head of new modalities, said the company's investment in Lime brings it closer to becoming "a one-stop shop for all your transportation needs."
With the new funding, Lime has now raised a total of $467 million. In addition to Uber, Lime's latest round brought on new investors including Alphabet's GV, IVP, Atomico and Fidelity. Previous Lime investors such as a16z, the Singapore Sovereign Wealth Fund, Coatue and Fifth Wall also participated.
Competition in the mobility industry remains fierce — what was once a battle between on-road transportation companies such as Uber and Lyft now includes docked and dockless bikeshare and scooter startups.
The relationships between mobility companies has also become increasingly entangled.
Lime's main competitors in the U.S. are Bird and Spin, both of which have the financial backing of Silicon Valley venture capital firms (Bird most recently raised $300 million). Uber in April bought bicycle sharing startup Jump Bikes, a competitor to Lime. Lyft last week bought the nation's biggest bike-rental operator, Motivate, which also competes with Jump Bikes, Lime and bike-sharing services run by cities.
It comes as little surprise that companies such as Uber and Lyft are buying and investing in scooter and bicycle companies, according to mobility experts, who said both firms are looking for an environmentally sustainable edge.
Uber's head of sustainability, Adam Gromis, said as much in June when the company announced incentives for drivers of electric cars.
"We see the writing on the wall," said Gromis, who noted at the time that as cities move toward sustainable transportation, companies such as Uber must get involved.
"Unless we can be delivering a more efficient form of mobility, we won't be providing a good solution that cities need," he told The Times. "That's why we've gone into bikes. That's why we're working with transit. That's why we're focused on electrification."
Twitter: @traceylien