Fruits of the sea, by mail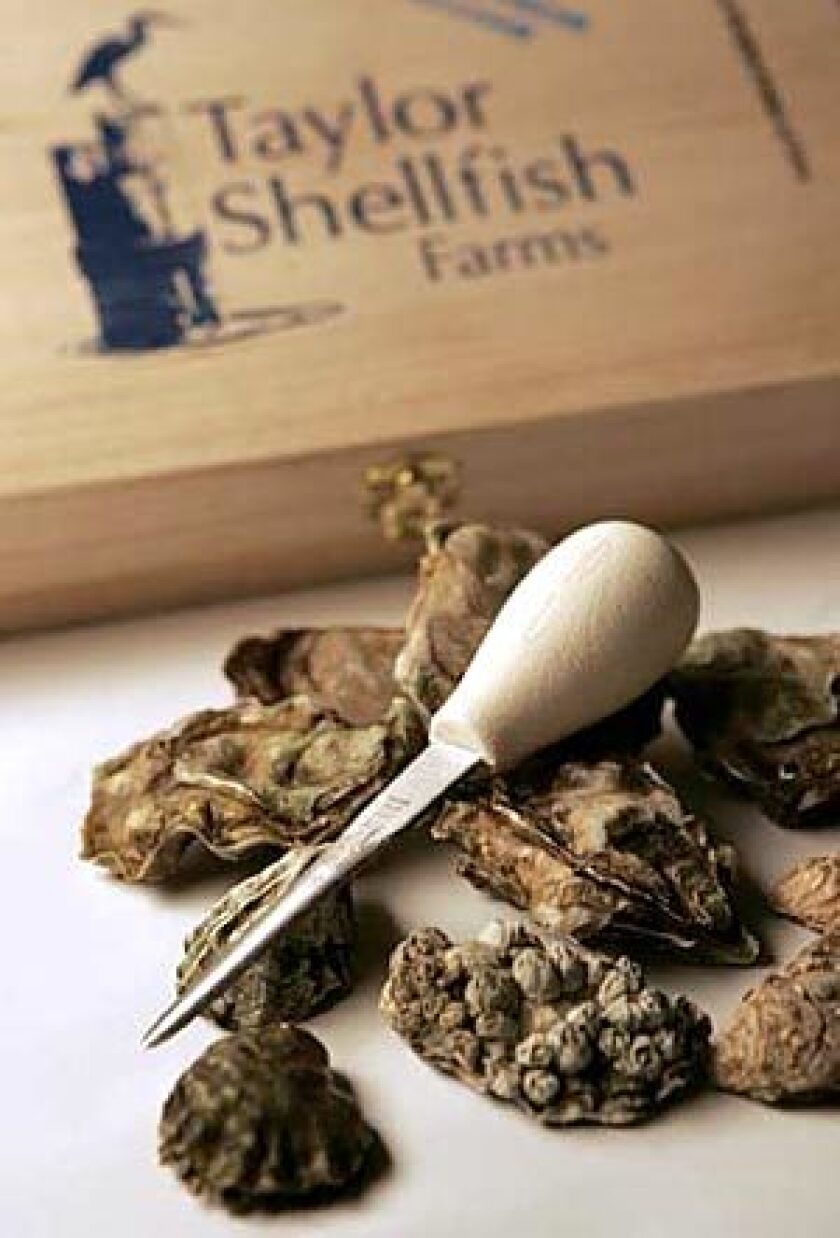 Finding a decent assortment of fresh oysters can be a challenge at even the best fish markets. But with just a little planning, that's not a problem. Oysters ship remarkably well, and at the website for Taylor Shellfish Farms on Puget Sound you can order your choice of Virginicas, Pacifics, Kumamotos and Olympias -- or a mix of all four -- and they'll be on your doorstep in just a couple of days. Even better, order one of their gift boxes and you'll also get an oyster knife, shucking instructions and a copy of seafood maven Jon Rowley's essay on the art of eating an oyster.
Taylor Shellfish Farms oysters; $6 to $12 a dozen; gift boxes, $29 for two dozen (six of each variety) and $48 for four dozen (12 of each). Second-day shipping to Southern California, about $15. www.taylorshellfishstore.com -- Russ Parsons
---
The essential weekly guide to enjoying the outdoors in Southern California. Insider tips on the best of our beaches, trails, parks, deserts, forests and mountains.
You may occasionally receive promotional content from the Los Angeles Times.