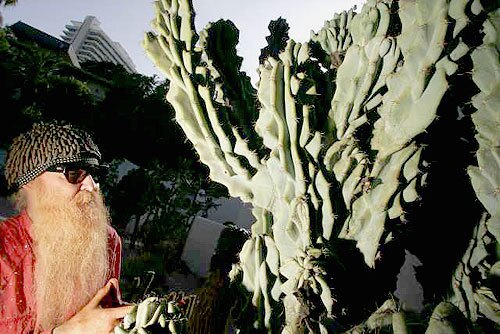 7 Images
Rockin' Sunset Strip Pad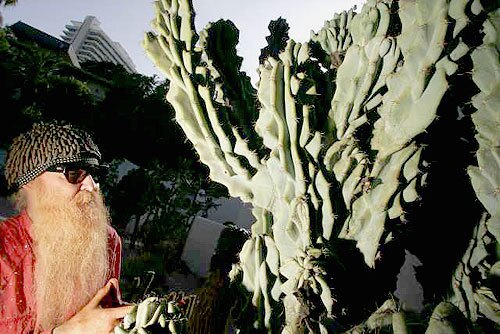 Billy Gibbons, guitarist for ZZ Top, in his cactus garden.
(Bob Chamberlin / LAT)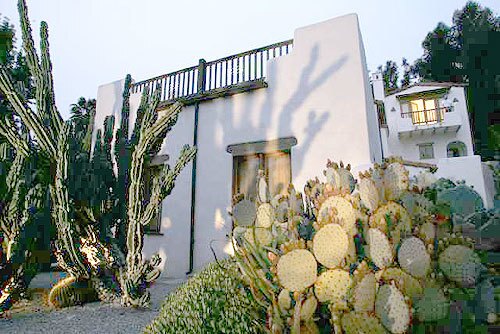 "It made a lot of sense to plant a cactus garden," says Gibbons. "I got most of them from Mr. Arcady, at La Cienaga Nursery [8511 Sherwood Drive, (310) 659-5468, who has some of the best varietals I've ever seen. I love the easy maintenance."
(Bob Chamberlin / LAT)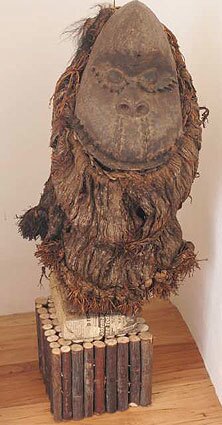 "Sometimes the simplest way of showing something off is also the best. This mask had a base wrapped in newspaper, so I left it on. When I bought it in Johannesburg, I noticed a wagon filled with firewood and that gave me an idea. Instead of putting the mask on an iron stand, let's buy a bundle of twigs, stick them together and make a riser."
(Bob Chamberlin / LAT)
"I keep a collection of pith helmets and woven hats in this little music room. I bought a bunch of these English Deco chairs at an antique store in Dallas and had them reupholstered in 1930s eggplant purple mohair at an automotive restorer. I like the design aesthetic of that period. The streamlined angles restore a sense of definition to my lifestyle, which is being on the road 24/7."
(Bob Chamberlin / LAT)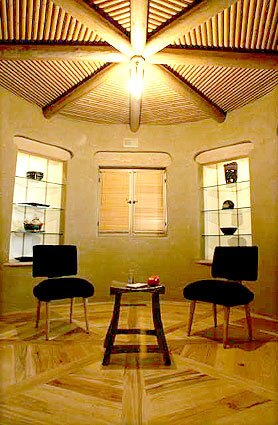 "Rather than do a traditional breakfast nook, we said, let's do a room that looks like an African hut. The ceiling uses logs for adobe-styled vigas and peeled sticks for the latillas between them. The header beams on the window and display cases were left natural. The walls bring it all together. To make it feel like a mud hut, the surfaces were covered in a mixture of paint, dirt and straw."
(Bob Chamberlin / LAT)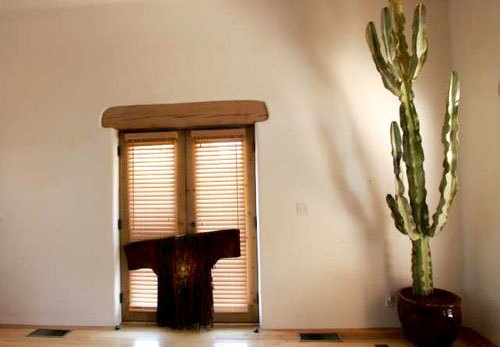 "In the living room, the knobs on the French doors are the right height to hang a piece typical of the Dogon hunter's jacket from Mali. It looks very cool, with the sunlight streaming in behind it. And why not have cacti in the house? They are elegant in form," says Billy Gibbons, adding that he and architect Malcolm Worby had "a mutual fascination about even the smallest details."
(Bob Chamberlin / LAT)
Gibbons takes a chance on his vintage slot machine.
(Bob Chamberlin / LAT)