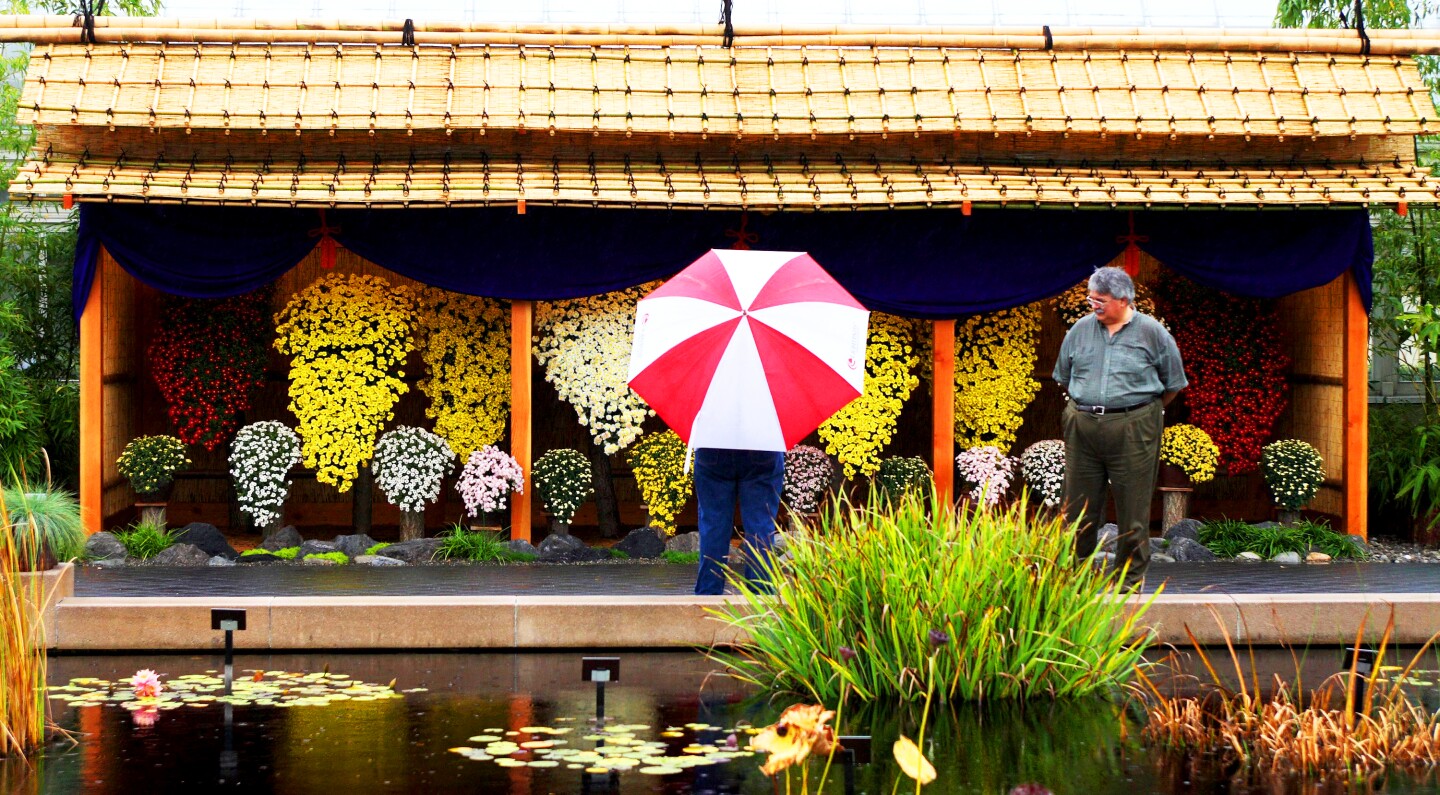 10 Images
Glum mum? Hardly.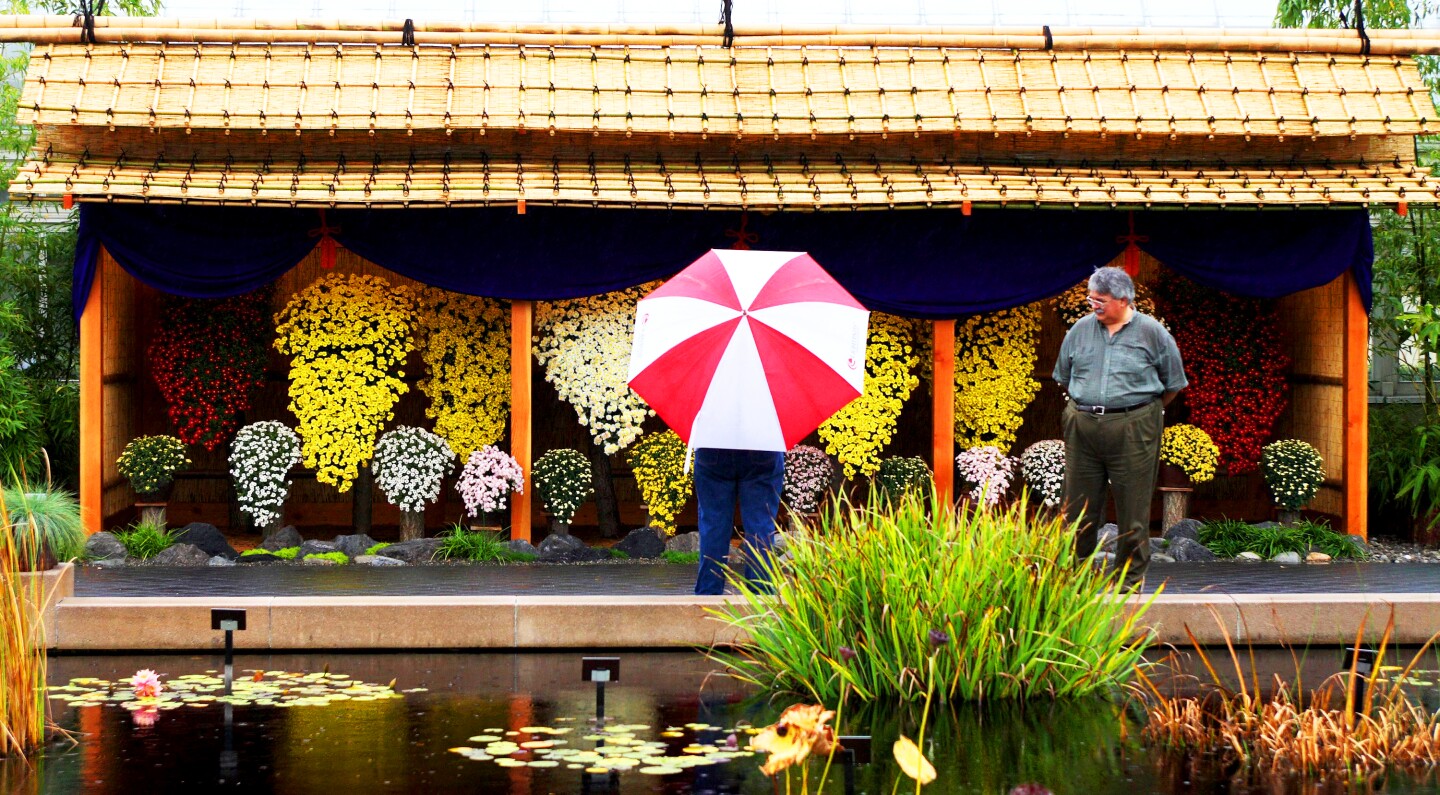 At the New York Botanical Garden show, an exhibition features kengai, or cascade, chrysanthemums that create waterfall-like plunges of small blooms. "Kiku: The Art of the Japanese Chrysanthemum" continues through Nov. 18.
(Don Emmert / AFP / Getty Images)
The ogiku is one of three traditional styles of the Japanese chrysanthemum. It's a single-stem plant with a dramatic blossom that can grow up to 6 feet tall.
(Seth Wenig / AP)
A new yellow and orange spider mum called 'Descanso' has been introduced by King's Mums of Clements, Calif. Chrysanthemum morifolium honors Descanso Gardens as well as the Descanso Chrysanthemum Society, celebrating its 75th year.
(Descanso Gardens)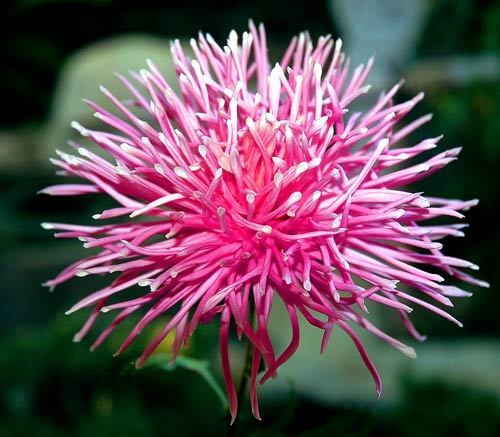 A dazzling pink 'Seaton's Ashleigh' at Cal State Long Beach's Earl Burns Miller Japanese Garden will be among the floral display at the Oct. 27-28 show.
---
FOR THE RECORD:
An earlier version of this caption stated that the floral show at Cal State Long Beach is Nov. 3-4. The show is Oct. 27-28.
---
(CSULB, Earl Burns Miller Japanese Gardens)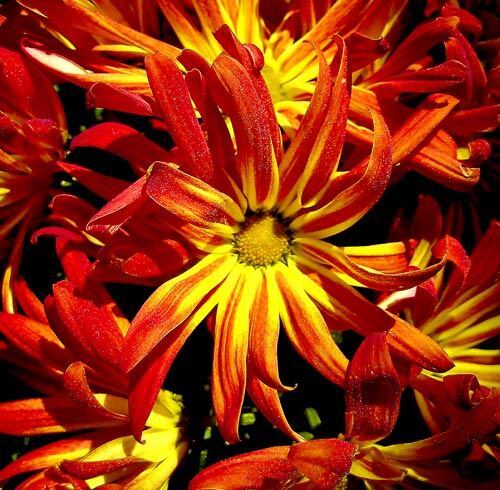 A sunburst of color from a single-form chrysanthemum. Contemporary mum breeders recognize several classes of bloom shape including pompon, brush, spider and spoon.
(Descanso Gardens)
'Steps' is a spoon-form mum with purplish petals and a yellow-green center, at Descanso Gardens.
(Annie Wells / Los Angeles Times)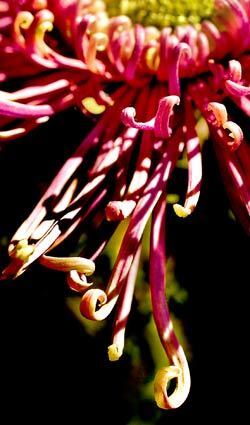 This dusty pink spider mum, 'Giant Bouquet,' has tendril-like petals.
(Annie Wells / Los Angeles Times)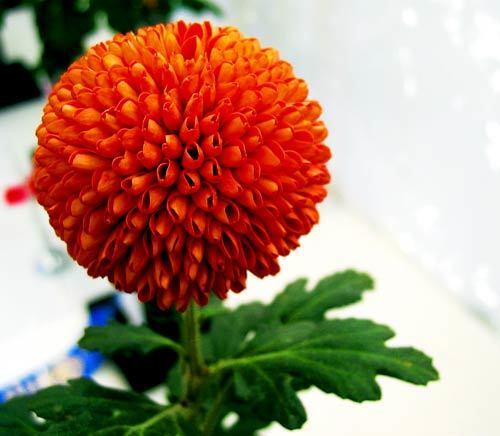 'Kelvin Mandarin,' a pompon form in stunning orange, at the Earl Burns Miller Japanese Garden show.
(Earl Burns Miller / Japanese Garden, CSULB)
Blooms of an ozukuri seem to float on a supporting scaffold at the New York show. The one chrysanthemum plant with more than 200 flowers is grown from a single cutting.
(Seth Wenig / AP)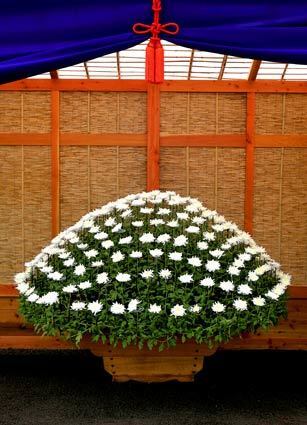 A bush-like ozukuri with white flowers rises from a planter at the "Kiku" show in New York. The exhibition is a collaboration with Shinjuku Gyoen National Garden in Tokyo.
(Seth Wenig / AP)