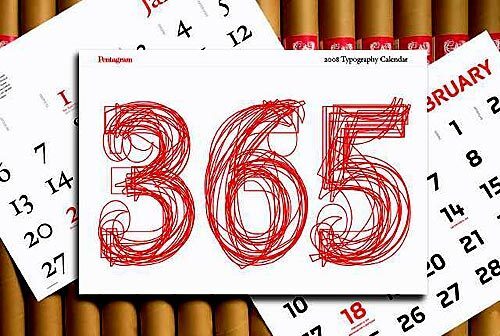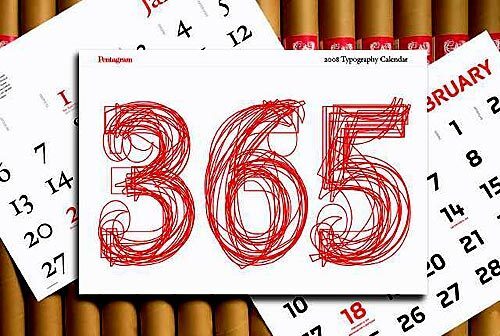 Pentagram, a design consultancy responsible for the look of Design Within Reach catalogs and Knoll wallpapers, celebrates the work of British typography designer Matthew Carter in the 2008 Pentagram Typographic Calendar. Each month features a different font digitally redrawn and printed on paper suitable for reuse as gift wrapping. The 23-by-33-inch wall version is $36; a 12-by-18-inch desk size is $22.
www.kenknight.com
.
(Pentagram)
Draw a line between yesterday and today, and by the end of the month a whimsical work of art will have taken shape. The 11-by-17-inch Gregory calendar is $43 (white pencil included) at
charlesandmarie.com
(click on "curated shopping," then "modern living").
(Charles and Marie)
Helene Ige uses gold foil and black ink to provide a year at a glance on natural canvas with frayed edges. The neo-Victorian damask print calendar comes with four black pushpins for easy hanging and a map marker for pinpointing important dates. $24. Ige in Los Angeles, (323) 939-2788.
(David A. Keeps / Los Angeles Times)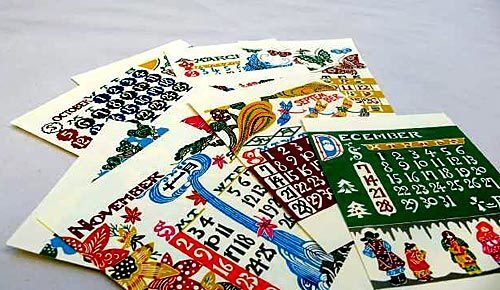 Designated a Japanese national treasure for his stencil-dyed illustrations, Keisuke Serizawa created colorful calendars from 1946 until his death in 1984. Now his vivid designs have been reprinted on 12 monthly sheets, to be displayed on a plastic stand. $18. Tortoise in Venice, (310) 314-8448.
(Tortoise)
Soolip Paperie & Press Circle Calendar consists of 12 monthly discs made of recycled 100% cotton rag paper. This year's colors are white, cinnamon, ginger spice and cacao. $48, metal cube holder included. 8646 Melrose Ave., West Hollywood; (310) 360-0154;
www.soolip.com
.
(Soolip)