8 Images
Macabre Elegance
x
The Canopy chair from Downtown has a compelling shape that's at once elegant and slightly spooky. Would Lily Munster curl up in it with a good book?
(Downtown)
x
ODDITIES:
A faux medical device is among the curiosities at Obsolete, Ray Azoulay's Venice store, which is filled with a mix of the refined and the creepy, including disembodied doll heads and vintage taxidermy. Azoulay is the first to admit the look is not for everyone.
(Oboslete)
x
The goth-glam Muirfield bench from Downtown in L.A.
(Downtown)
x
A HINT OF HUMOR:
The Robinson cocktail table from Jonathan Adler evokes the form of a spider.
(Jonathan Adler)
trove
The carved Tibetan monk skull, described as a symbol of devotion and a reminder of mortality, at Trove in Laguna Beach.
(Karen Tapia-Andersen / LAT)
x
The Smoke chandelier made of burnt wood at Twentieth in L.A.
(Twentieth)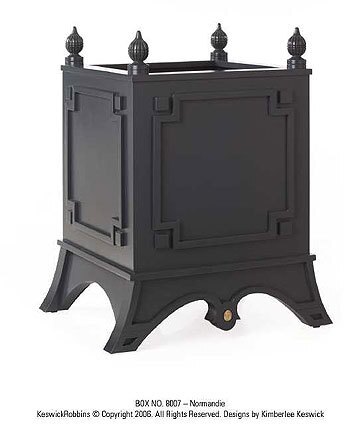 x
The Normandie planter by the L.A. design team KeswickRobbins.
(Keswick Robbins)
x
A vignette from the Brocade Home catalog features a chandelier, a carved mahogany bed, and leaf jacquard and velvet ribbon pillows that show a more romantic, less sinister side of the neo-Victorian.
(Brocade Home)