8 Images
Huge is big in Milan
Oversized designs and metallic finishes were among the trends at the recent Salone Internazionale del Mobile and Euroluce lighting show in Milan, Italy. Here, the soft fabric of Inga Sempé's fan-shaped Moel armchair takes on a hard edge with its steel zipper rim.
(Ligne Roset)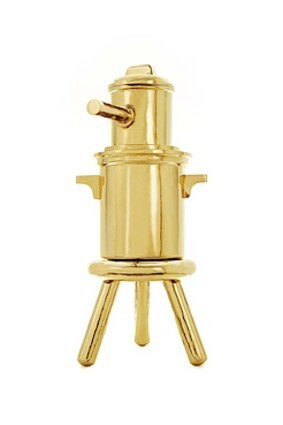 Studio Job's gleaming bronze pots stacked on a milking stool are part of its collection of 5-foot-tall kitchenware, showing off the trend toward big.
(Studio Job)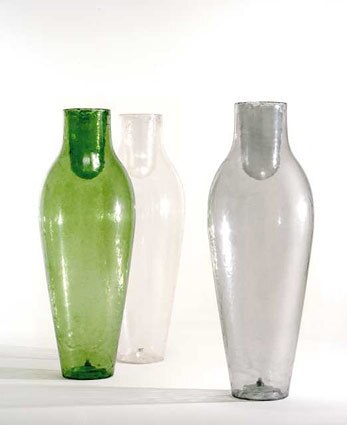 Philippe Starck takes his graceful vases for Kartell to new heights. At 65 inches, they're as tall as an average person. Their bubbles and dings give the look of antique glass. "It's fantasy," Starck says.
((Kartell))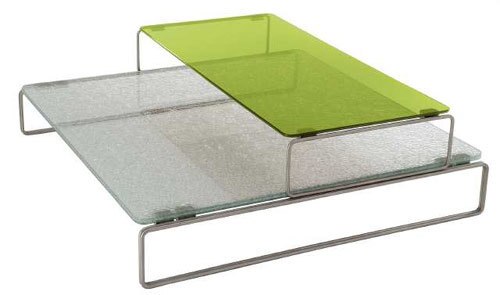 Marie Christine Dorner created Crash tables for Ligne Roset in rectangular and square shapes. A composite of three sheets of glass is set on stainless-steel tubing. The tables may be used independently or stacked.
(Linge Roset)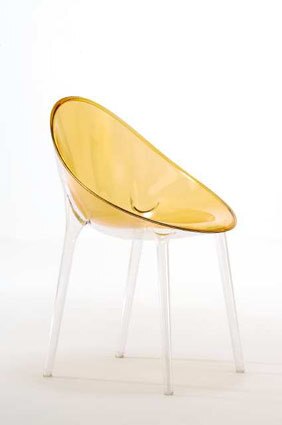 Philippe Starck's Mr. Impossible chair achieves the possible with new technology that melds two oval shells: one colored, the other transparent. Besides yellow, shown here, shades include violet, orange and red.
(Kartell)
Mushrooms inspire Marcel Wanders' aptly named Shitake end tables for Moroso. The Dutch designer calls the creations a "bench for elves."
(Moroso)
Strands of brilliant crystals form Karim Rashid's peanut-shaped Sike chandelier for La Murrina. At 10 feet tall, it won't fit in the company's L.A. showroom.
(Karim Rashid)
Giorgio Armani delivered understated elegance in geometric patterns with metallic threads for his upholstery and rugs. Here, a standard-size armchair serves as an antidote to many of the Milan show's oversized creations.
(Casa Armani)