7 Images
Fresh new laundry rooms
The laundry room in Debbie Schwartz's L.A. home looks like a kitchen with its wide, polished counters designed for folding laundry and the same cabinets as her gourmet kitchen. New status for the once lowly laundry room reflects both an appreciation of the task and the emergence of the space as sort of an organizational center for an increasingly complicated household.
(Carlos Chavez/LAT)
The 125-square-foot laundry room in Lynn Neuberg's Bel-Air Crest home has a limestone floor and counters. Neuberg also uses the room to arrange flowers.
(Myung J. Chun/LAT)
Schwartz's laundry room flows seamlessly with the décor in the rest of the home.
(Carlos Chavez/LAT)
A tiled drip-dry stall in Neuberg's home can be used to bathe a dog too.
(Myung J. Chun/LAT)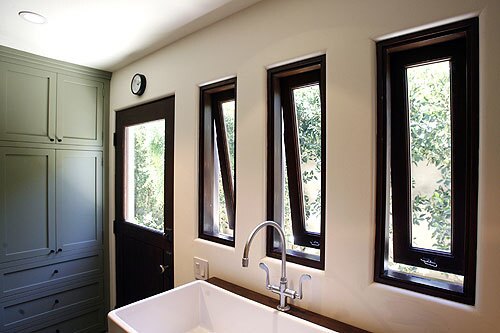 Awning windows provide ventilation and natural light in Neuberg's laundry room.
(Myung J. Chun/LAT)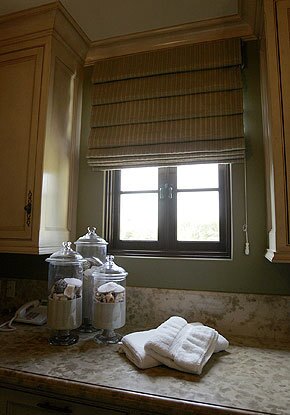 Schwartz's marble counters make even folded laundry look stylish.
(Carlos Chavez/LAT)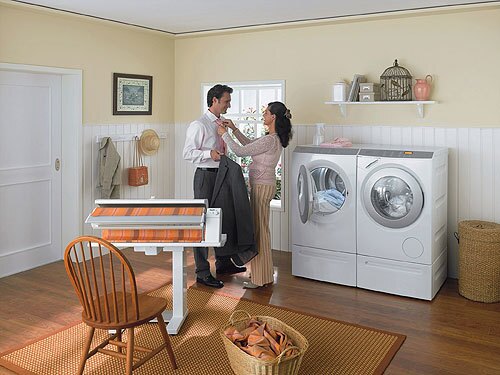 Super-capacity laundry systems and rotary irons such as these from Miele are making their way into upgraded laundry rooms.
()