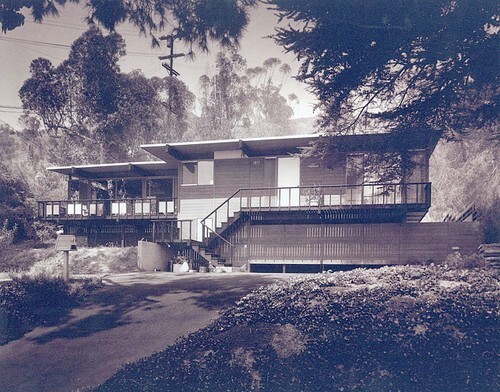 7 Images
Weston's Enduring Simplicity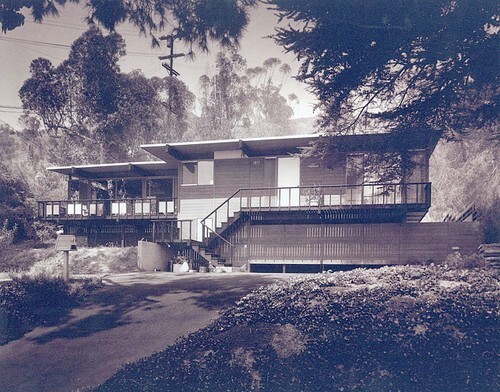 BUILT TO LAST:
Weston's Eagle Rock design demonstrates the postwar philosophy of fusing cost-effective materials with a clean, simple aesthetic.
(Eugene Weston)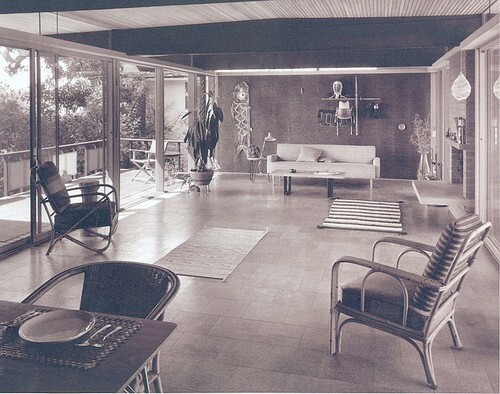 Historical photos show long eaves around the L-shaped home that keep the house cool while vast picture windows and sliding glass doors bring the outdoors in. The original main living space has been kept mostly intact, with the ease-edged wood ceiling and distinctive exposed beams preserved. "We were just young kids doing what we thought was right," Weston says of his architectural projects.
(Eugene Weston)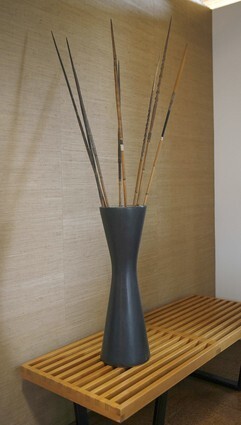 Asian influences infuse the entryway where a grass cloth paper wall is the backdrop to a George Nelson bench with a display of Japanese arrows.
(Myung J. Chun / LAT)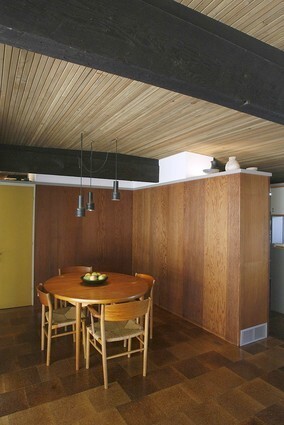 CREATIVE SPIRIT:
The original owner of the home, Norman Bilderback, created the trio of pendant lights that hang over the dining room set by Swedish designer Børge Mogensen. Known as a tinkerer, Bilderback made the fixture from aerosol cans and soup tins that he painted black. The mustard yellow paint on a closet door is also original to the home.
(Myung J. Chun / LAT)
MODERN FLOW:
Scott Nadeau, with wife Joanna and son Clay, used to be an occasional home-flipper until he fell for the wood-and-glass ranch by Eugene Weston III. "When the sun comes up and this amazing summer light comes through the windows ¼ it's like being in a treehouse," he says.
(Lori Shepler / LAT)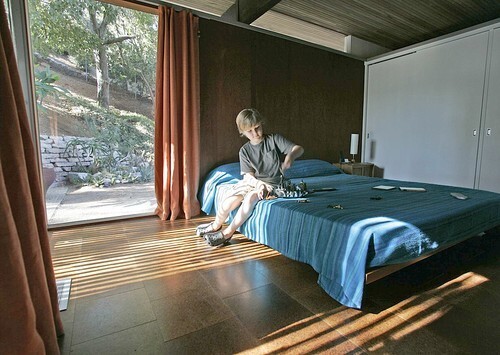 Clay plays in his parents' room, where large windows and cork-tile floors blur the line between indoor and outdoor.
(Lori Shepler / LAT)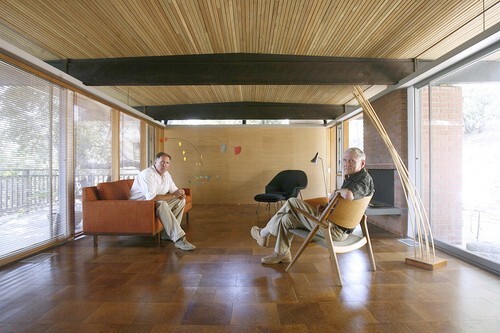 Eugene Weston III, right, designed the home of Scott Nadeau (left).
(Myung J. Chun / LAT)