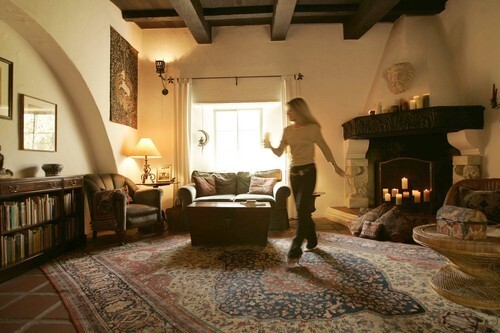 4 Images
17th Century mindset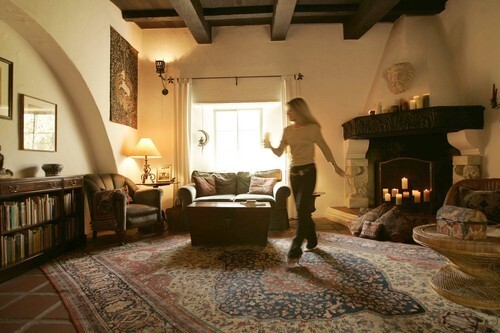 Jenijoy La Belle, left, says her 1920s cottage "has great flow." Her living room has timbered ceilings and arched walls; Zeus looks down from an oversized fireplace, and a Farahan Sarouk rug radiates color. Below, a hanging sculpture adds whimsy.
(Al Seib / LAT)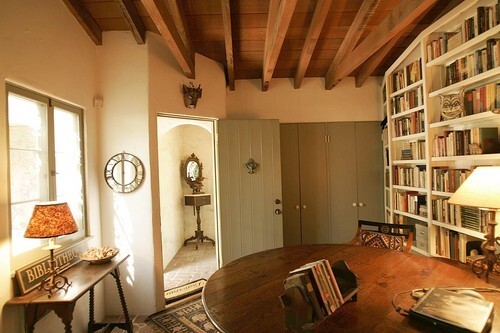 The library, a stand-alone room with a fireplace, is a favorite spot for Jenijoy La Belle's dinner parties. "I have to run out here from the kitchen with the food, but it's a very short distance. And friends like the fact that they can easily reach for a dictionary when we debate the meaning of a word."
(Al Seib / LAT)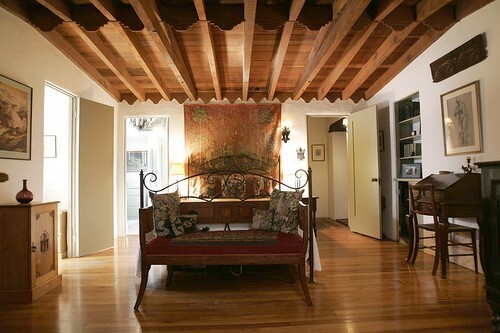 The bedroom, with its wood floors and wood-beamed ceiling, hold many of La Belle's treasures and books.
(Al Seib / LAT)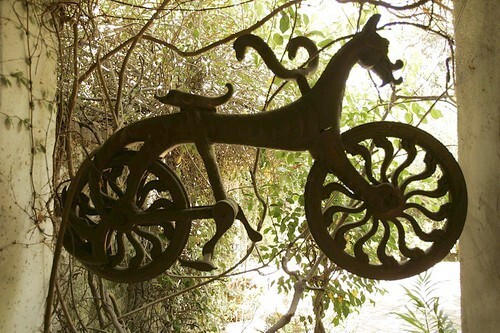 A golden bicycle from Portugal hangs on the front porch.
(Al Seib / LAT)