7 Images
The Fendi bag as canvas
The newly renovated Fendi store on Rodeo Drive in Beverly Hills has reopened, with a look by Peter Marino. A runway show is projected on the wall above the brand's shoes and bags.
(Francine Orr / Los Angeles Times)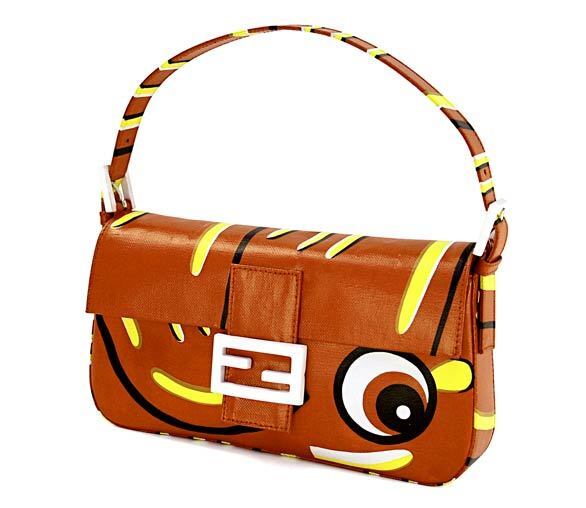 To mark the store's reopening as well as the 10th anniversary of the Fendi Baguette, the bag's creator, Silvia Venturini Fendi, had a plain white bag made to serve as a canvas for some of her favorite artists, including Jeff Koons.
(Stefanie Keenan)
Tom Sachs turned his white bag black and used a superhero font on one side. The reverse, which is actually the front, has "Please Display Other Side" and "Made in the U.S." scrawled on it.
(Stefanie Keenan)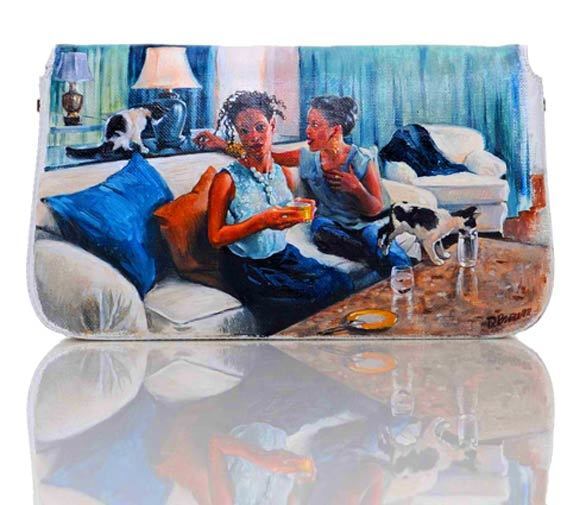 Delia Brown brought a social scene to life on her Fendi bag.
(Stefanie Keenan)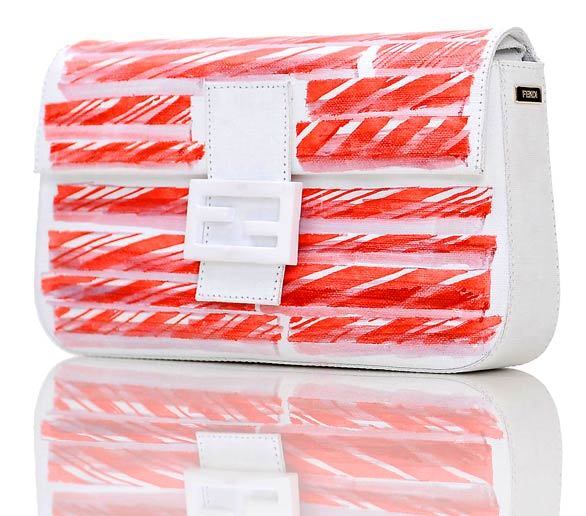 Will Cotton drew striped candy sticks onto his baguette.
(Stefanie Keenan)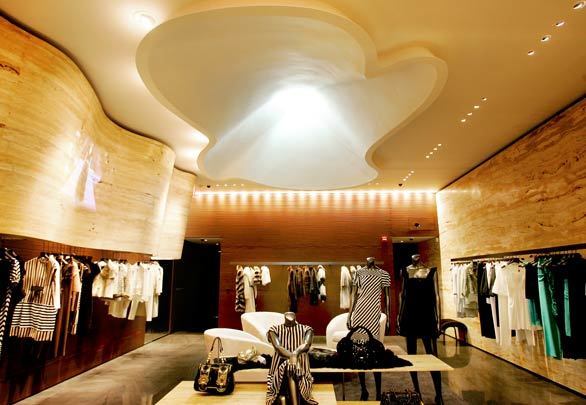 Peter Marino's design for the new Fendi store softens the company's image with undulating, curvilinear panels. Marino broke the space into three distinct rooms and raised the ceiling to almost double its former height.
(Francine Orr / Los Angeles Times)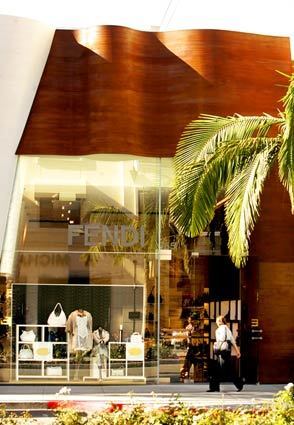 The artist-embellished Fendi Baguettes will be on display at the Rodeo Drive store through April, after which they will be auctioned off among those who attended the store's reopening. Another Fendi store is planned for the Beverly Center.
(Mel Melcon / Los Angeles Times)