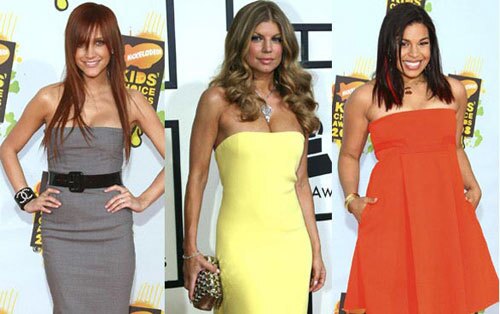 5 Images
Pop music presents: Fashion in the key of blah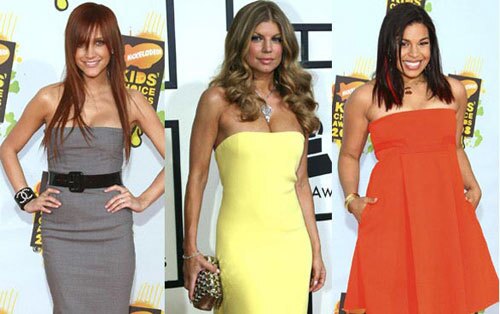 With their extended hair and unremarkable designer dresses, today's pop queens aren't setting the trends, they're following them. Ashlee Simpson, left, Fergie and Jordin Sparks look almost interchangeable.
(Getty Images; AFP/Getty Images; Getty Images)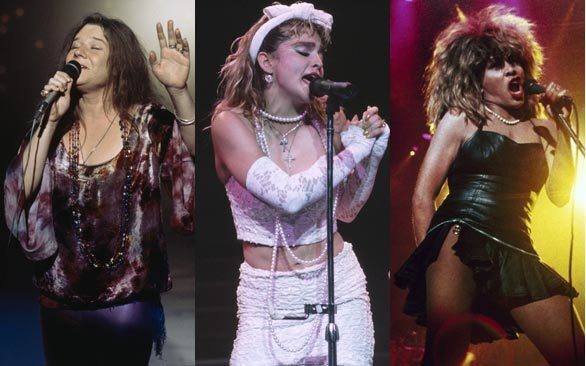 For decades, cultivating an individual style was as important to success in the music industry as cultivating an individual sound.
Janis Joplin
, left, wears her signature flowing tunic and long beads. Back in her "Like a Virgin" phase,
Madonna
's white lace gloves launched a thousand imitators.
Tina Turner
rocks black leather and some serious leg, plus her signature shaggy haircut.
(Getty Images; CORBIS; Associated Press)
Pete Wentz, left, of Fall Out Boy looks like one of the boys — in the mall. Miley Cyrus could be any teen queen; if you've seen one, you've seen them all. And Taylor Swift could be any girl on her way to the prom.
(Getty Images; Getty Images; Liz O. Baylen / Los Angeles Times)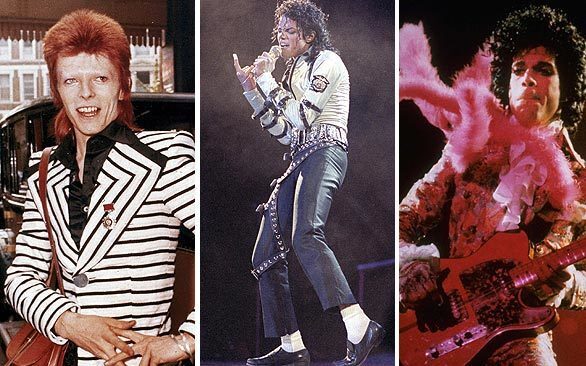 Fashion chameleon David Bowie, left, can spin from avant-garde to Brit elegant, but he always looks unique. Michael Jackson's white ankle socks and black loafers look from the 1980s was adopted by girls and boys. Ever the peacock, Prince never disappoints, dressed here in frilly shirt, Edwardian suit and feather boa.
(Associated Press)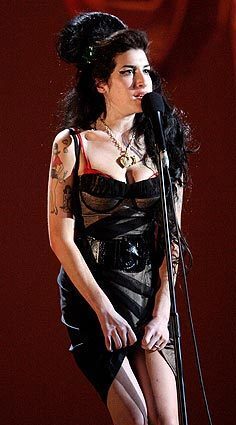 Amy Winehouse is the rare exception to today's rock 'n' roll style drought. Her morning-after beehive and cat's-eye eyeliner have influenced runway and street fashion.
(Getty Images)