Christophe Georges, the President and Chief Operating Officer of Bentley.
()
Franz von Holzhausen, director of design for Mazda, at the L.A. Auto Show. Von Holzhausen thinks being a designer makes him notice fine details and look over the fashion horizon with a restless eye. "Recently, I've been shopping more in New York than L.A., more boutique, less name brand."
()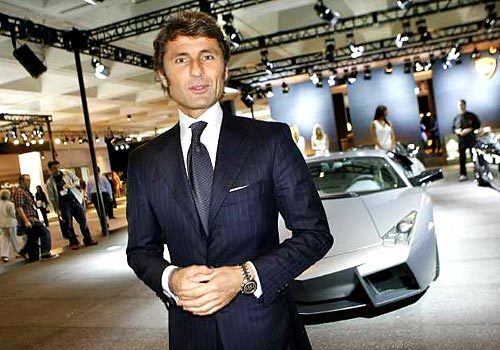 Stephan Winkelmann, Lamborghini's chief executive, at the L.A. Auto Show. "I hate gold," he says. "Never wear gold." And about the sculpted sideburns? "I like them a bit longer. I don't care if they are fashionable."
()
Carlos Ghosn, chief executive of Nissan-Renault, at the L.A. Auto Show in a Louis Vuitton suit designed especially for him. For the launch of the new Nissan GT-R, he says, "I was interested in doing some co-marketing. The car can hold two golf bags. Why not Louis Vuitton golf bags?"
()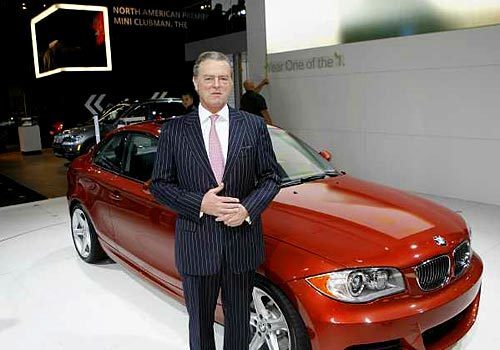 Tom Purves, chairman and chief executive for BMW U.S. Holding Corp., at the L.A. Auto Show. "I was taught to wear black shoes during the week and brown shoes on the weekend," he says.
()