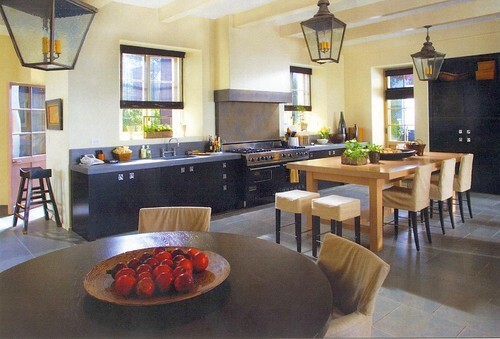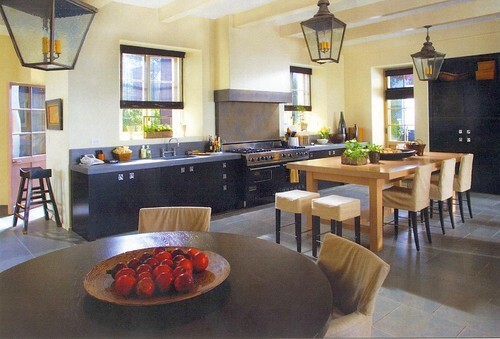 This kitchen was part of a $1-million interior created to capture the essence of Cameron Diaz's high-powered character.
(Robert Downs / Columbia Pictures)
A Wallace Neff Spanish Revival in San Marino was transformed into the movie's Brentwood home after some work on the driveway and landscaping and a new front door.
(Zade Rosenthal / Columbia Pictures)
Production designer Jon Hutman has teamed with writer-director Nancy Meyers on various films including "The Holiday," to capture the lived-in feel her sets are known for.
(Carlos Chave / LAT)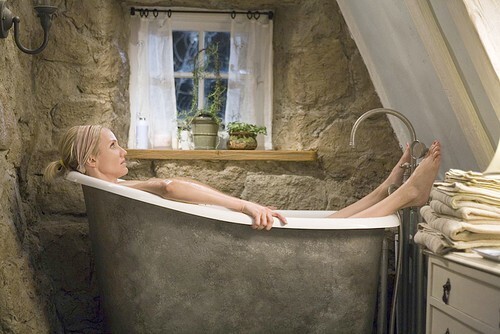 "The Holiday," turns into a snug haven for Cameron Diaz's character.
(Zade Rosenthal)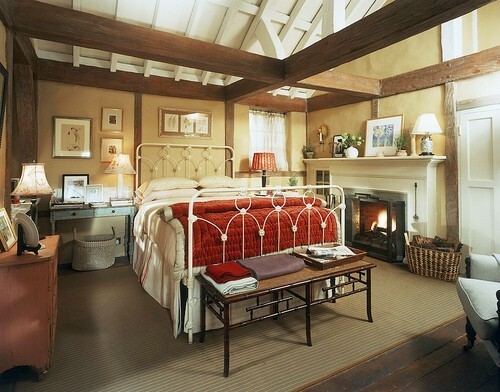 Bedroom of Iris, a character in "The Holiday"
(Robert Downs / Columbia Pictures)