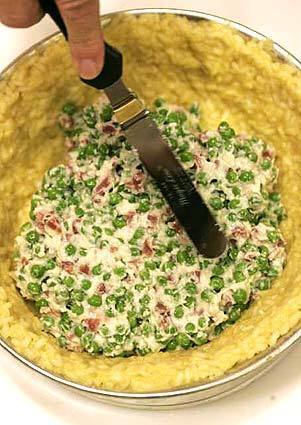 4 Images
Timballo: How to make it sing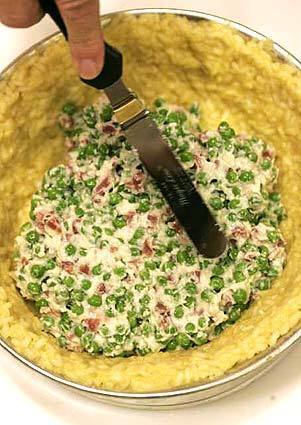 Filling:
Add the béchamel and pea mixture into the center of the risotto-lined pan and even out the surface.
(Ken Hively / LAT)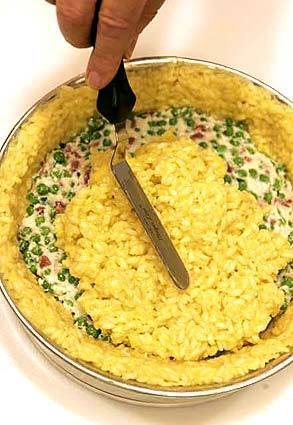 Top:
Spoon the remaining risotto over the filling, spreading to cover completely. Seal the edges to enclose the filling.
(Ken Hively / LAT)
Texture:
Sprinkle panko or fine dry bread crumbs to barely cover over the top crust of the timballo.
(Ken Hively / LAT)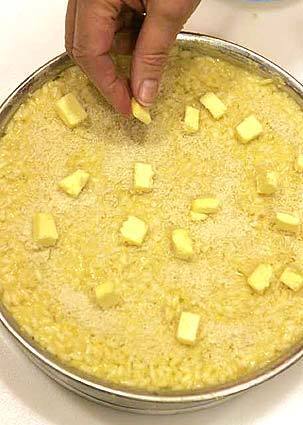 Finish:
Before baking, dot the risotto-topped timballo with butter for a golden-brown crust.
(Ken Hively / LAT)