L.A. Affairs: I agreed to a blind date, and the palm reader was right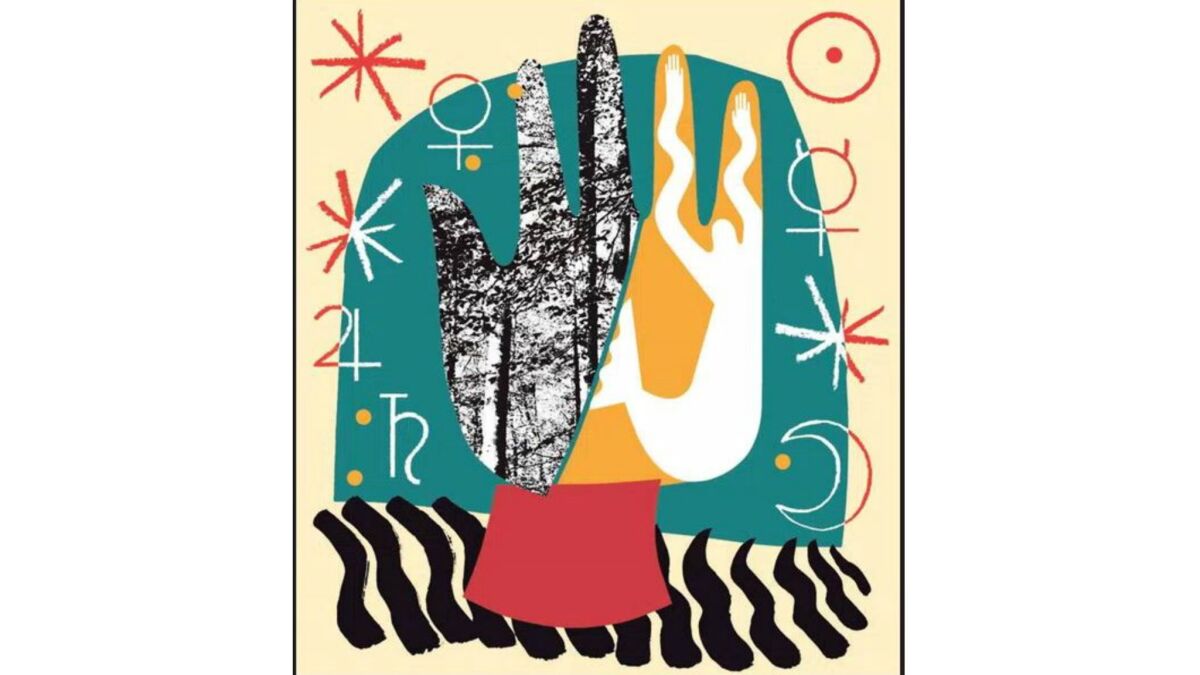 "He will show up," the palm reader said ...
I hadn't had many dates since my divorce a few years prior, not because I wasn't interested in dating, but because I wasn't a "go out" girl.
I preferred reading to bars, sleeping to staying out late and cooking for a small group to attending parties, so I didn't meet many new people. (This was before "swipe right" culture).
Then a friend called me up to say he'd been out having drinks with some people and met this guy, Aaron. He said I needed to meet him. My friend has very good taste, so although I usually shrugged off setups, I told him to pass along my email address, thinking that would be the end of that. So I was surprised to get an email later that day from Aaron, who told me he looked forward to meeting me if "it was in the cards."
After a few email exchanges, I suggested we meet in Griffith Park for Slurpees. I figured that if it turned out to be a bust, we were only committed to one frozen beverage.
Are you a veteran of L.A.'s current dating scene? We want to publish your story
The night before the date, I was at a friend's birthday party in Los Feliz. In true Hollywood style there were several performers tucked away in different rooms as part of the evening's entertainment, including a tarot card reader, as well as a palm reader.
I was tingling with nerves and possibility about my upcoming date, so what the heck. I went for it. I was curious to know what the palm reader would say. I laughed when she said he would show up. I hadn't actually been worried about him not showing up until she'd said that. Here I'd been hoping she would offer up some magical insight as to our glorious future. Alas, I could only count on him not being a flake.
As I got ready to leave for my date the following day, I decided to bring along some snacks in case we we ended up having a great time and needed a little nosh. On a whim, I also included some silly temporary tattoos. These would be brought out only if I thought there was promise. I determined that if I whipped out the tattoos and he declined, he was not the man for me.
Now, these were the days before Facebook, when you couldn't just type someone's name into Google and instantly find everything you wanted to know. I had no idea what he looked like or even what his hobbies were.
When we met at our designated spot, the first thing I noticed was how cute he was. Truly adorable. He looked almost exactly like the guy from the movie "Amélie." The second thing I noticed was that he was wearing a sweatshirt in the middle of July — and man sandals. Not just any man sandals, but nylon sandals with a tribal print! I inwardly gasped at his choice of footwear. I don't consider myself a shallow person, but this was bordering on being a deal-breaker.
But he was so beguiling that I just handed him a Slurpee and decided not to look down.
We walked up to Amir's Garden — that beautifully curated tropical oasis atop one of the hills in Griffith Park. We found a bench overlooking Forest Lawn Memorial Park, where we chatted and drank our cherry Slurpees. He was shy, smart and funny. I brought out the snacks and he happily ate them. When I boldly suggested a tattoo, he said without hesitation, "I'll take the mermaid."
I completely forgot about the man sandals.
As we gazed over at Forest Lawn in the distance from our shady bench, I told him I'd heard there was a stained-glass window of Leonardo da Vinci's "The Last Supper" in the mausoleum that was quite an attraction, and he suggested we trek over and see it. I was pretty dizzy with delight.
We headed over in my car, new tattoos shiny and wrinkling. He hummed along to the David Bowie I had playing, and I felt very happy. We were early for the scheduled "Last Supper" extravaganza, so we walked the labyrinth in the garden, then headed inside the cool mausoleum when the exhibit opened, and sat alone on folding chairs waiting for the show to begin. I'm sure other people eventually joined us, but in my memory it was only the two us. Afterward, I invited him back to my apartment for hot fudge sundaes.
When I finally drove him back to his car, I actually had to ask him for a hug goodbye.
I thought maybe he didn't like me, but he emailed the next day thanking me for a great date.
That was 16 years ago. I have not seen the man sandals make another appearance since then, but we often still give each other temporary tattoos — I'm always on the hunt for mermaids.
I still sometimes wonder what the palm reader meant when she said that he would show up.
Maybe she saw in my hand that he was not only going to show up for our date, but for my life. He has been there for me through some very difficult times, always present, always loving, often humming. He proposed to me by re-creating our first date. I still can't remember any other people watching "The Last Supper" show with us for the second time, but I do know one thing, it was definitely in the cards.
The author is an entertainment industry executive, as well as a blogger at theswoonsociety.com.
L.A. Affairs chronicles the search for love in and around Los Angeles. If you have comments or a true story to tell, email us at LAAffairs@latimes.com.
MORE L.A. LOVE STORIES …
I'm black. He's white. Here's what happened
I went on a bunch of blind dates with total losers
I was sleeping alone in a stranger's bed — and falling for him
Get our L.A. Goes Out newsletter, with the week's best events, to help you explore and experience our city.
You may occasionally receive promotional content from the Los Angeles Times.