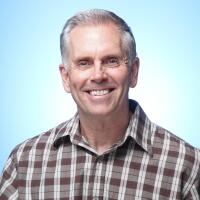 Mike Sciacca
Mike Sciacca was a sports writer for the Huntington Beach Independent and Coastline Pilot. He joined L.A. Times Community News in 1995 and covered prep, collegiate, professional and youth sports for both papers. He won California Newspaper Publishers Assn. sports writing awards in 2002, 2006, 2009 and 2011, and was a 2013 Los Angeles Times Editorial Award recipient. He is a graduate of Cal State Fullerton. He left Times Community News in 2016.
Latest From This Author
Georgia skimboarder who was runner-up the past two years breaks through to win the Pro Men's title on Sunday.

Laguna Beach falls to JSerra, 12-6, but gains confidence in the future.

Laguna, with Hollinshead returning and new coach Hendrickson, poised to add to 36-0 streak in Orange Coast League.

Breakers open the season with a 47-18 win over host Bolsa Grande under new Laguna Coach Shanahan.

Huntington Beach, Marina, Brethren Christian open the season with victories.

Laguna Beach under direction of new coach make their season debut at Bolsa Grande Friday night.

Girls' cross country tam has five starting runners returning from last year's team that nearly reached state meet.

The Olympic Games in Rio de Janeiro came to an end Sunday with a festive closing ceremony, and sisters Makenzie and Aria Fischer of Laguna Beach returned home Tuesday to a group of well-wishers at John Wayne Airport in Santa Ana.

Shields wins gold. Sander receives big welcome-home party at his home on Tuesday.

Edison starts season strong with 56-21 victory over Baldwin Bears on Saturday.