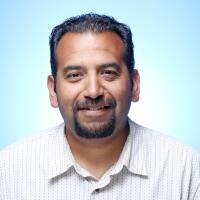 Steve Virgen
Steve Virgen was the sports editor of the Daily Pilot. He left Times Community News in 2017. He was a sports writer for the Daily Pilot from 2000 to 2004, and later a high school sports reporter at the Bakersfield Californian. He returned to Times Community News in 2006. He earned his degree at Fresno State.
Latest From This Author
Three years ago, it felt necessary to work a second job as a cashier at Kean coffee in Newport Beach.

The bids started to come in after a video of Jason Lezak's amazing final leg of the 2008 Olympics 400-meter freestyle relay swim was shown at the Huntington Beach Hyatt on Saturday night.

When Don Palmer was a high school sophomore in Miami, he experienced a broken heart, yet he discovered love.

When Scott Steffel caught Albert Pujols' 600th home run ball on June 3 and gave it back to the Angels slugger at no charge, Steffel didn't really expect anything in return.

With an "Irrelevant Weekend" in front of him, it could have been seen as a perfect opportunity for Chad Kelly to improve his image from what he called "adversity," that he experienced during college.

This was a moment to be remembered, an honor to be cherished.

Maybe it was just a little too symbolic as I quickly prepared for my first time in the Liquid Run at the Newport Dunes Waterfront Resort Saturday morning.

After winning three trophies at the National Scholastic Surfing Assn.

The Los Angeles Chargers will hold the first of 12 free public training camp practices at Costa Mesa's Jack R.

Throughout a nearly eight-year run as a sought-after '80s cover band, Flashback Heart Attack has had some great gigs and some run-of-the-mill shows at bars with a tiny dance floor.