Five things to know about Nevada's newest national monument
With the stroke of President Obama's pen, you now have new federal lands to explore. OK, they aren't new, they're ancient -- but they are newly protected.
One of the most interesting is Basin and Range National Monument in southeast Nevada. It has lunarlike landscapes and a massive secret sculpture with ties to Los Angeles.
Intrigued? Here are five things you should know about this spectacularly empty land.
1. It's big
The monument covers 704,000 acres of desert mountains and valleys, roughly double the size of the city of Los Angeles. It's about a two-hour drive northwest of Las Vegas, depending on which part you are visiting, and straddles Lincoln and Nye counties.
2. It's remote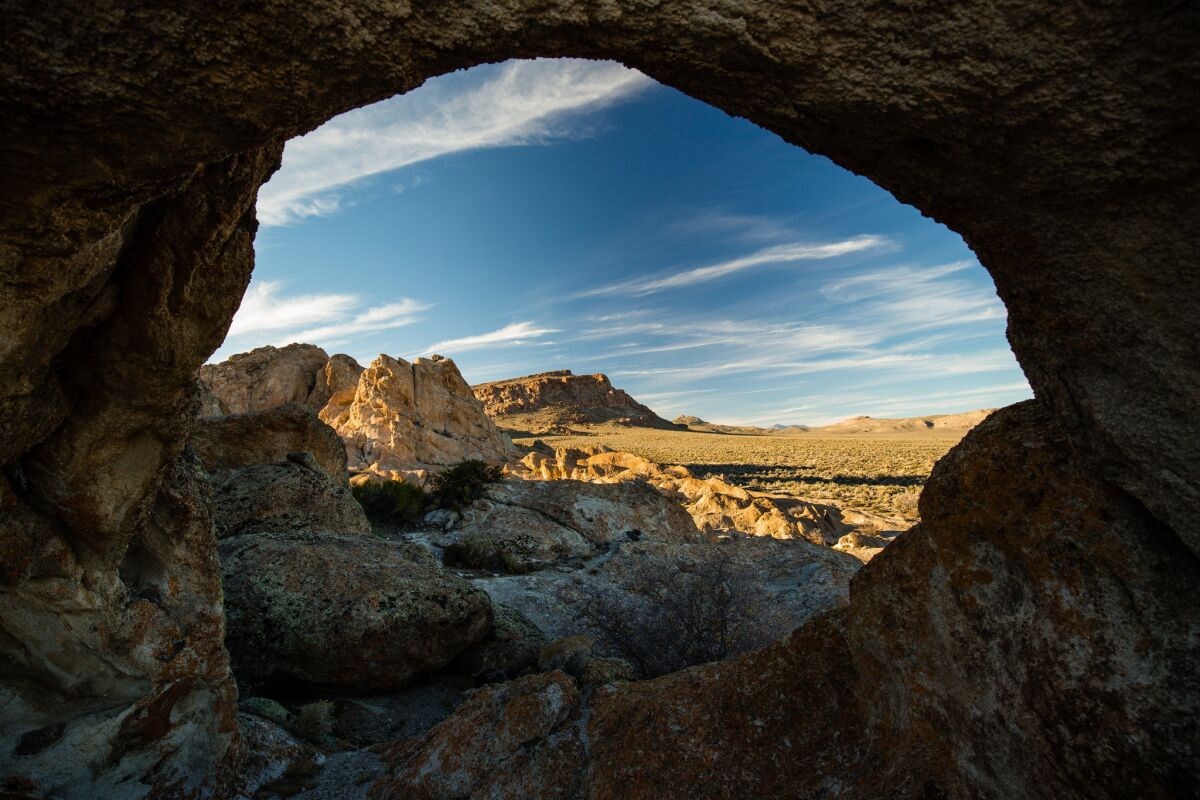 The monument's two big valleys -- Garden and Coal -- connect eight mountain ranges, including Golden Gate, Seaman and Mount Irish, to form this newly named federal land.
How to get there? Interstate 15 takes you only so far. Head north on U.S. 93 (a.k.a. Great Basin Highway) to the intersection with Nevada 375 (a.k.a. Extraterrestrial Highway) to access the Mt. Irish Wilderness part of the monument. To explore this area, plan to drive off-road and set off on foot.
3. It's ancient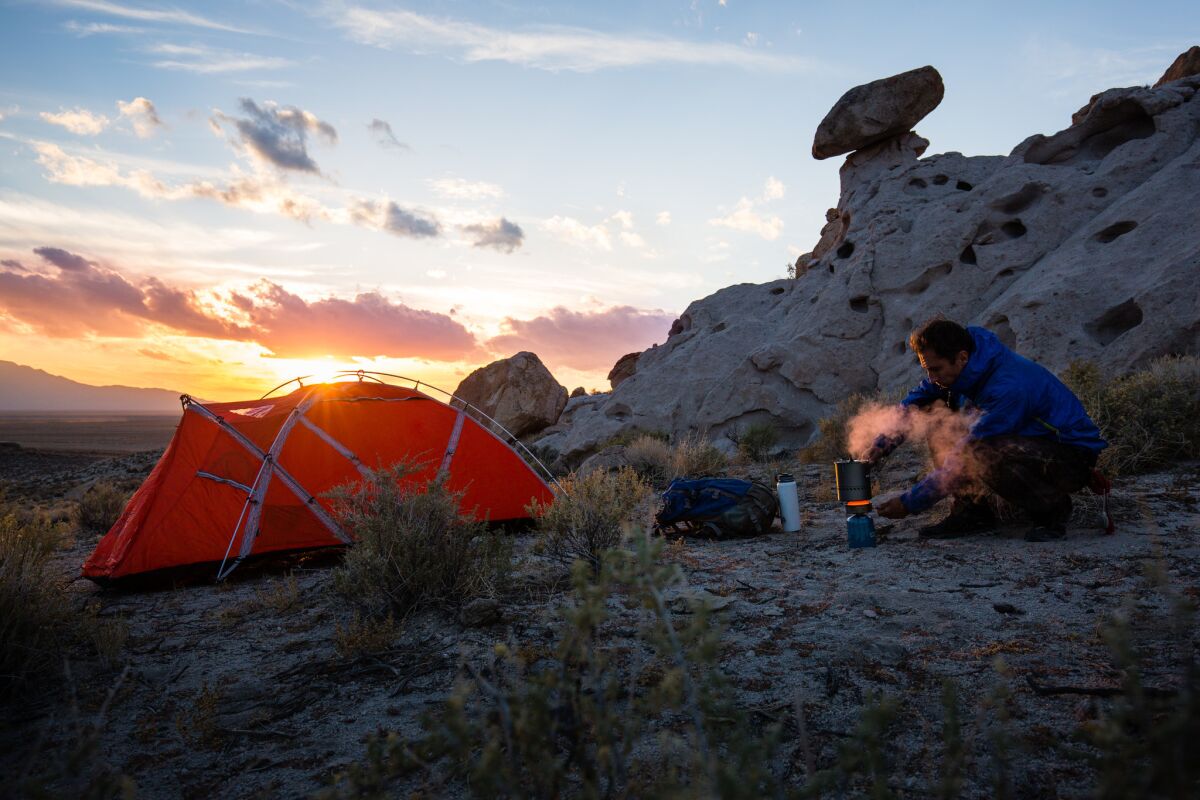 The new monument includes a rock art site, 19th century settlements and Native American sites as well as wildlife such as pronghorn and elk. Rock art images of animals and geometric symbols can be found in the Mt. Irish area, at White River Narrows and at the North Pahroc Range. There are archaeological sites in Garden and Coal valleys too.
4. It has what may become the world's largest natural sculpture
The monument designation protects a massive 40-years-in-the-making art project called "City" by Michael Heizer, the artist who created LACMA's "Levitated Mass." In a recent story, the New York Times described the work this way: "More than a mile long, 'City' is a kind of modern Chichen Itza in the midst of Garden Valley, a pristine, lunar stretch of stark and unspeakable beauty, an hour's bumpy drive from the nearest paved road."
Heizer started the piece, mostly made from earth materials, in 1972. Construction workers have been busy at the site for decades, and one estimate puts the cost of the artwork (so far) at $25 million.
Museums, including LACMA, that hold the easement to the private land the sculpture is built on, pushed for the federal designation. The L.A. museum plans to donate the land to the federal government when the sculpture is completed, within five years.
Find more information at the Basin and Range website.
5. It's one of three new monuments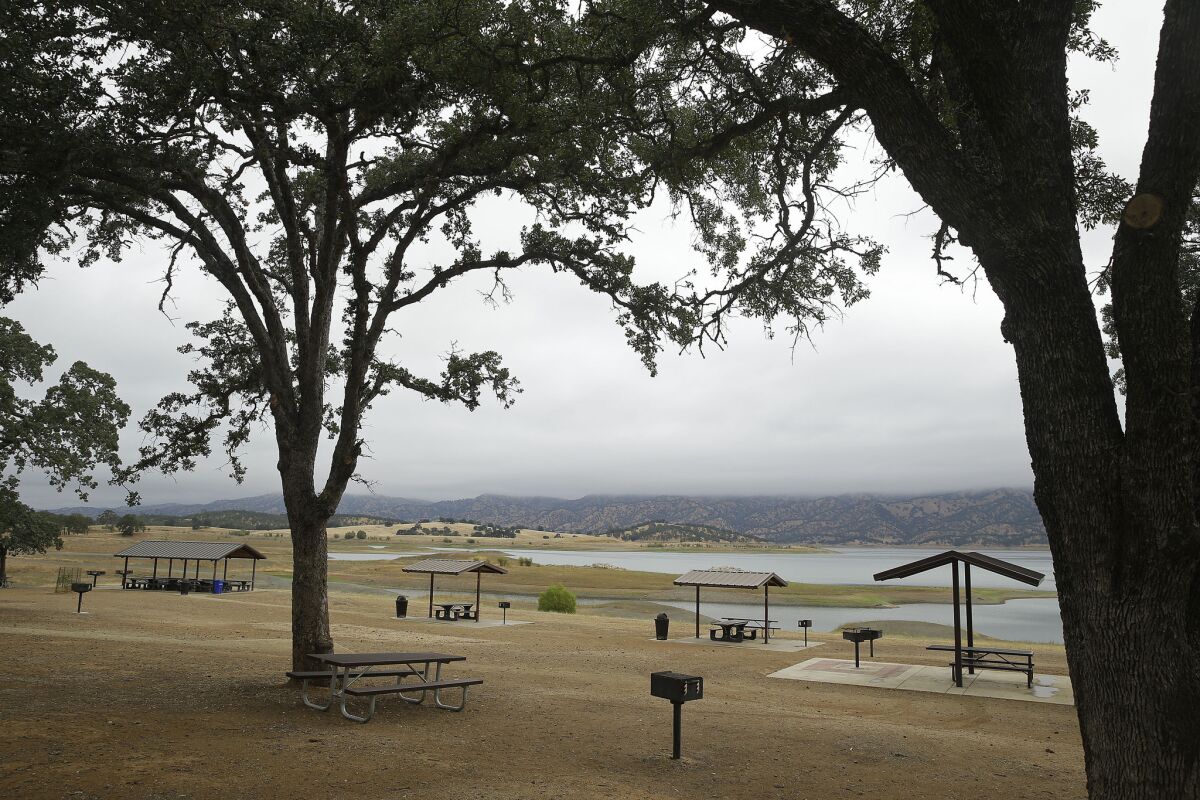 Besides the Nevada designation, Obama created Berryessa Snow Mountain National Monument, which covers more than 330,000 acres in six Northern California counties. It's the second-largest monument in California, after San Gabriel Mountains National Monument in Southern California, which was created last year.
The third monument protects an area that includes fossils of ancient mammoths, Waco Mammoth National Monument in Waco, Texas.
MORE:
How crooks try to scam you into hotel bookings
One credit card is good, but here's why two can be a lifesaver
Faster, cheaper, free Wi-Fi, no TSA: How a Greyhound bus beats flying
Get our L.A. Goes Out newsletter, with the week's best events, to help you explore and experience our city.
You may occasionally receive promotional content from the Los Angeles Times.