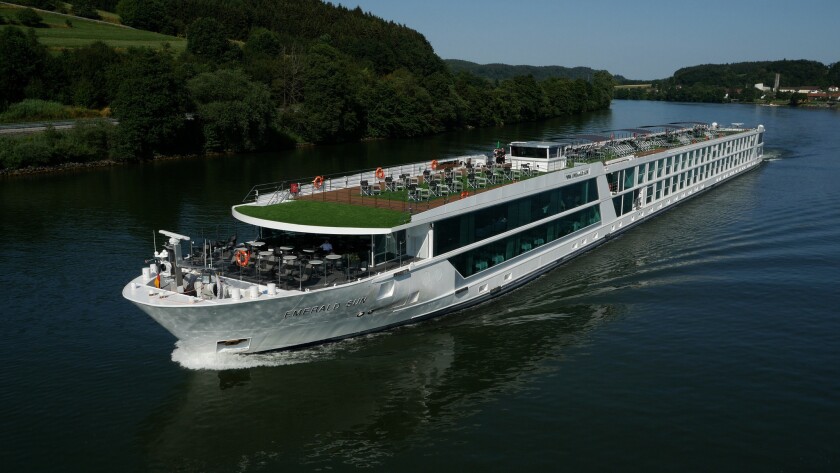 European river cruises offer a different way to see the continent.
Now Emerald Waterways is adding another perk to floating on the river: learning something new. The educational focus includes wellness, photography and culinary classes.
Included in the mix are smartphone photography workshops, yoga classes and dinners with a local celebrity chef.
For instance, the company's Oct. 14 sailing, Sensations of Southern France, is scheduled to include classes by Jack Hollingsworth, travel photographer and author of the new book "The Joy of iPhotography."
Students will receive hands-on assistance and learn to take sharper photos when shooting with their smartphones.
They'll also get a taste of Avignon during an onboard, Provençal-style dinner prepared by Fabien Morreale, a French "Top Chef" finalist from Martigues, a coastal town near Marseille, where he owns two restaurants, La Garage and Le Gusto Caffé.
Rates for the eight-day sailing start at $2,995 per person, based on double occupancy.
Other classes include rooftop yoga classes on Douro River sailings in Portugal. They'll be offered on the sundeck — with views of the river.
Info: Emerald Waterways, (855) 222 3214
Twitter: @latimestravel
ALSO
Feed your Shark Week frenzy with special programs aboard Princess Cruises
Keeping yourself safe from that dreaded (and dreadful) 'stomach flu' at sea
Some European cruise lines are making it easier (and cheaper) for singles to go it alone
You could get booted from your next cruise if you ignore these rules
---