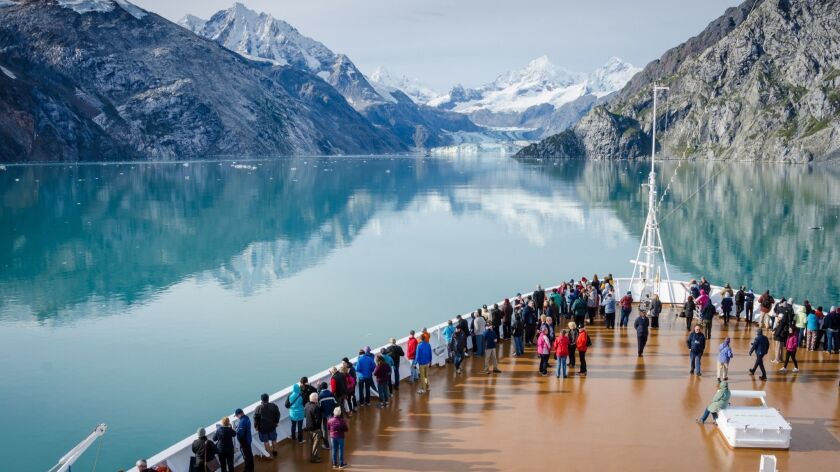 Cruisers have a new source of information to help them decide where to go and what to see on their next voyage. Lonely Planet, known for its travel guidebooks, is releasing a series of port guides that focus on the people, places and culture cruisers will find on various itineraries.
The travel media company's new Cruise Ports series is launching this summer with guides to Alaska, the Caribbean, and Scandinavia and Northern Europe. Books, ebooks and individual chapters are available.
"Rather than taking a tour, we're encouraging travelers to feel comfortable striking out on their own," said Darren O'Connor, the guidebook product director. "We want to give passengers the confidence, independence and know-how to discover each destination at their own pace."
The books feature color maps, highlights, reviews and tips on how to save time and money. They are written by Lonely Planet's cruise travel experts. Each includes segments to aid solo travelers, couples and families, and month-by-month events lists. In addition, there is advice on how to choose the right cruise for you.
O'Connor said the company decided to jump into the cruise market because of its continual growth, citing statistics that show cruisers have grown from 7 million to 23 million annually in the past decade.
"For the first time, there are as many under 30s as there are over 60s. We feel there's a great opportunity to extend our authority and expertise here," he said.
Additional titles will be available next year focusing on Japan, Northeast Asia, the Mediterranean and European rivers.
Info: Lonely Planet
ALSO
Carnival's Miracle will sail from San Diego beginning in late 2019. Destinations include Mexico and Hawaii
Oprah Winfrey will sail away on a girls' getaway cruise, then christen Holland America's new ship
Sail with actor Alan Cumming aboard Queen Mary 2 next year
---