Sample life on the farm, goats and all, at Ventura County's free Farm Day
Want to know where your food comes from? Ventura County farms on Nov. 5 will open to visitors who want to learn about "the hands and lands that feed us" in Southern California. And the best part? It's all free.
The deal: Farm Day events are oh-so family friendly. Discover how tomatoes are grown hydroponically (without soil) at Houweling's Tomatoes in Camarillo, learn the ins and outs of berry growing at Reiter Affiliated Companies in Camarillo and meet the French Alpine goats whose milk is used in soaps at Chivas Skin Care in Fillmore.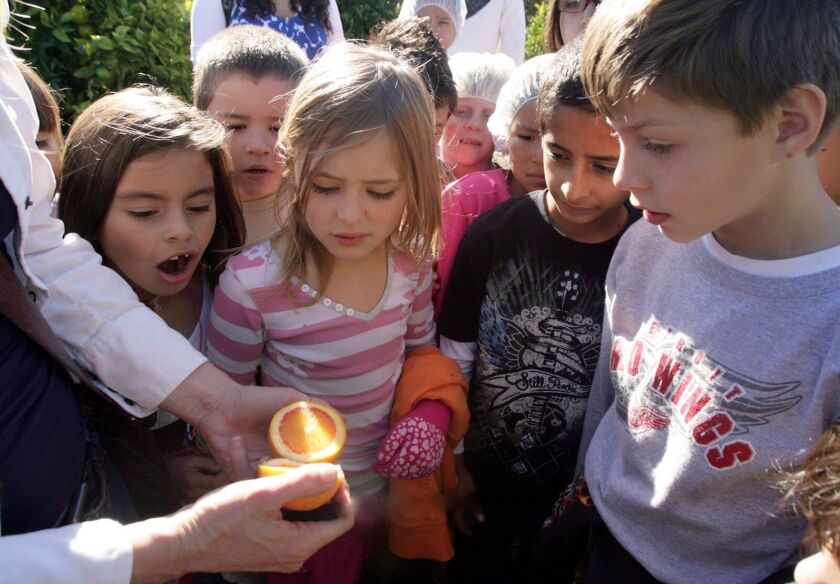 Organize your day by picking two of more than 20 participating farms to visit between 10 a.m. and 3 p.m. Nov. 5. Pack a lunch or buy food at a taco truck at Oxnard Historic Farm Park in Oxnard.
The day is sponsored by the nonprofit organization Students for Eco-Education and Agriculture, which connects kids to gardens and farmlands and teaches them about farm-to-table food production.
Other freebies: Grab a blanket and a lawn chair for the Food and Farm Film Fest at 5 p.m. Friday at Mission Park in downtown Ventura.
Short films featuring local farms will be shown, including "The Guardians," "Reimagining Apricot Lane Farms" and a pig's story called "Saving Emma."
When: Farm Day runs 10 a.m. to 3 p.m. Nov. 5.
Extra fun: If you have some money to spend and love barbecue, head over to Farm Day BBQ from 4 to 9 p.m. A $40 ticket gets you all the food and non-alcoholic drinks you can down, live country music, plus one alcoholic drink. Tickets for children under 12 cost $15. It's held at the San Miguel Building of the Ventura County Fairgrounds in Ventura.
Info: 2016 Ventura County Farm Day
ALSO
Here's why you may not get free drinks in Las Vegas anymore
Pets on parade during run-up to Halloween at LAX
National park tips: This New Mexico monument has the best guest register in the West
---
Get inspired to get away.
Explore California, the West and beyond with the weekly Escapes newsletter.
You may occasionally receive promotional content from the Los Angeles Times.