That Polynesian-style canoe that left Hawaii three years ago? It's been around the world and will return to Honolulu
Three years ago, a crew of sailors set off from Hawaii aboard a replica Polynesian canoe to travel the world. They would forsake GPS and other modern technology, and instead navigate by the stars and the sun as their ancestors did. Their mission: to encourage communities to create a more sustainable world.
Now, the canoe that stopped in 23 countries will return in mid-June to Oahu where four days of homecoming celebrations are planned.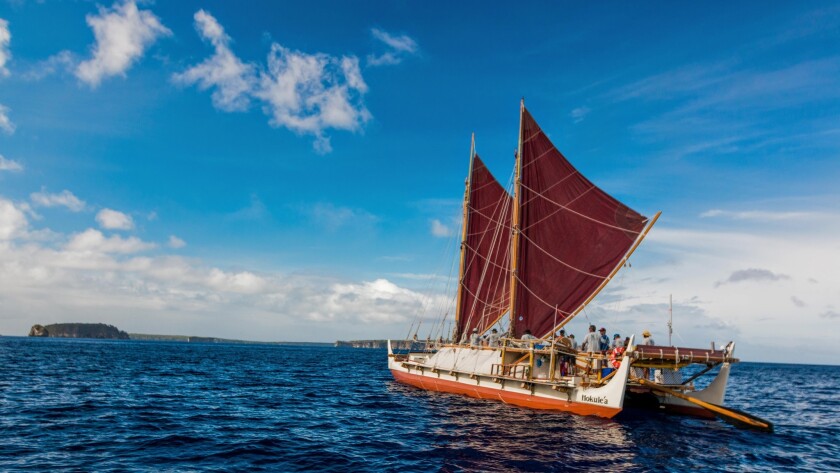 The Hokulea, a modern-day replica of the twin-hulled canoes used by ancient Polynesian voyagers, returns to Honolulu on June 17 after a remarkable journey called the Mālama Honua Worldwide Voyage. "Mālama Honua," means "to care for our Earth" in English.
The Hokulea left Hawaii on May 30, 2014. Crews of 12 to 13 people changed at each stop. In all, nearly 250 people sailed the seven seas using only ancient wayfaring techniques. They were led by Nainoa Thompson, an expert navigator and president of the organizing and sponsoring group, the Polynesian Voyaging Society.
Crew members covered more than 40,000 miles and visited more than 150 ports during the odyssey, including Tahiti, Bali, the East Coast of the U.S., the Caribbean, South Africa and Samoa. (Check out legs of the journey.)
In a letter to travel partners, George Szigeti, president and chief executive of the Hawaii Tourism Authority, described the journey as "the greatest accomplishment in modern Hawaiian history."
Thousands of people are expected to throng Waikiki's Magic Island for the ship's arrival at 8:30 a.m. June 17. The homecoming will include welcoming speeches in the morning and afternoon celebrations.
Visitors and locals may take free tours of the canoe June 18 to 20 while it is moored in a canal beside the Hawaii Convention Center in Honolulu. Educational displays and programs will also be offered each day by the Polynesian Voyaging Society, which spent several years planning the voyage.
Info: The Mālama Honua Worldwide Voyage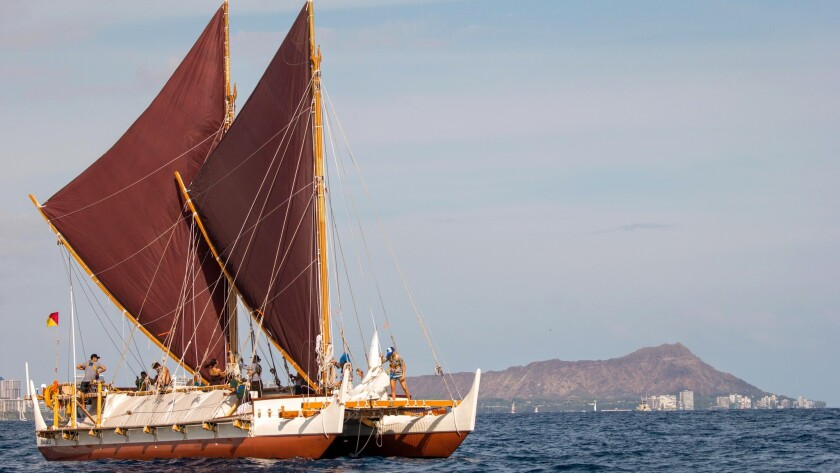 ALSO
Cruise lines roll out Mexico sailings for fall 2017 and beyond
Mammoth extending ski and board season into August, for only the second time
Where to find great burgers and beers on your next cruise
Two of Hawaii's national parks will increase admission fees to $25
---
Get inspired to get away.
Explore California, the West and beyond with the weekly Escapes newsletter.
You may occasionally receive promotional content from the Los Angeles Times.