John F. Kennedy turns 100 this year. Museums and libraries across the country reflect on his presidency.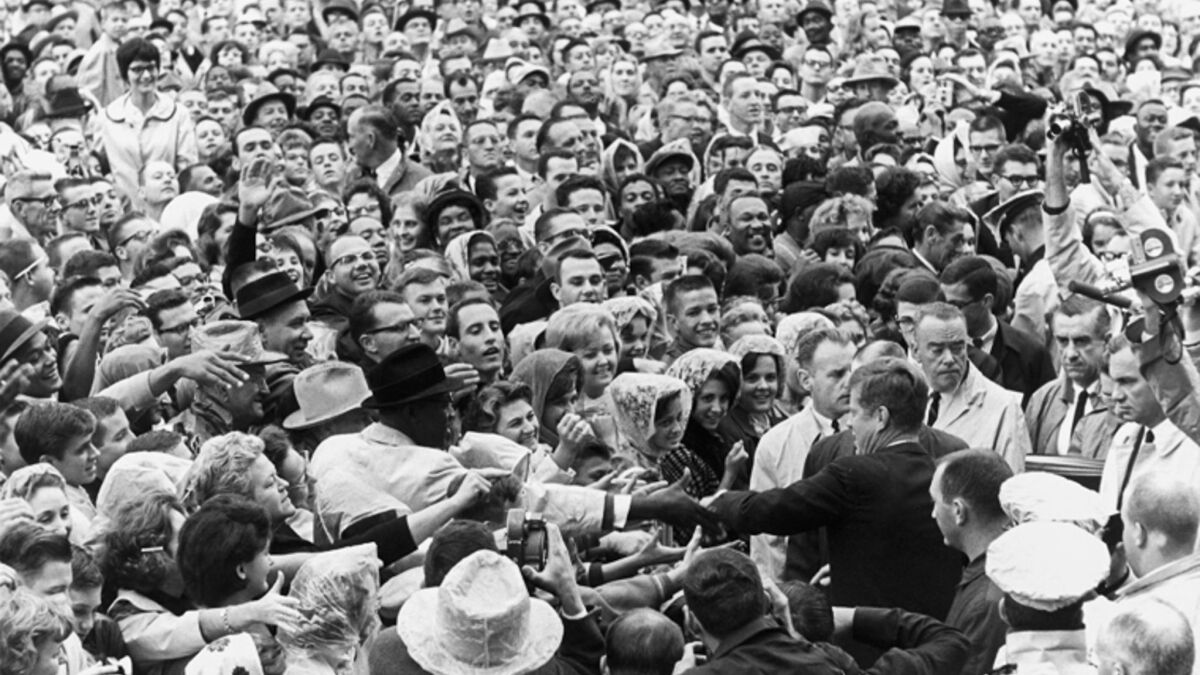 John F. Kennedy was born May 29, 1917, in Brookline, Mass. At 43, he would become America's youngest elected president, a leader who excited and motivated a new generation of voters.
Kennedy's assassination in Dallas in 1963 shocked the nation and the world. It continues to be an enduring touchstone for anyone who "remembers where they were" when they heard the news.
In Kennedy's centennial year, the former president and his family are remembered at museums and events across the nation.
John F. Kennedy Presidential Library and Museum
The president's library in Boston planned centennial celebrations all weekend. The public is invited to a birthday party at 9 a.m. Monday, complete with cake and free admission.
The U.S. Naval Band and a flyover by the U.S. Navy (Kennedy served as a Navy officer during World War II) are part of the planned celebrations.
The library has an online photo collection of the lavish 1961 party at the National Guard Armory in Washington, D.C., which celebrated the president's 44th birthday.
By the way, don't confuse this bash with the one at which Marilyn Monroe sang a breathy birthday song to the president. That took place in May 1962 at Madison Square Garden in New York City when he turned 45.
The library also will open an exhibition called "JFK 100: Milestones & Mementos."
"JFK 100 Centennial Celebration" at the John F. Kennedy Presidential Library and Museum, Columbia Point, Boston; (617) 514-1600
John F. Kennedy Hyannis Museum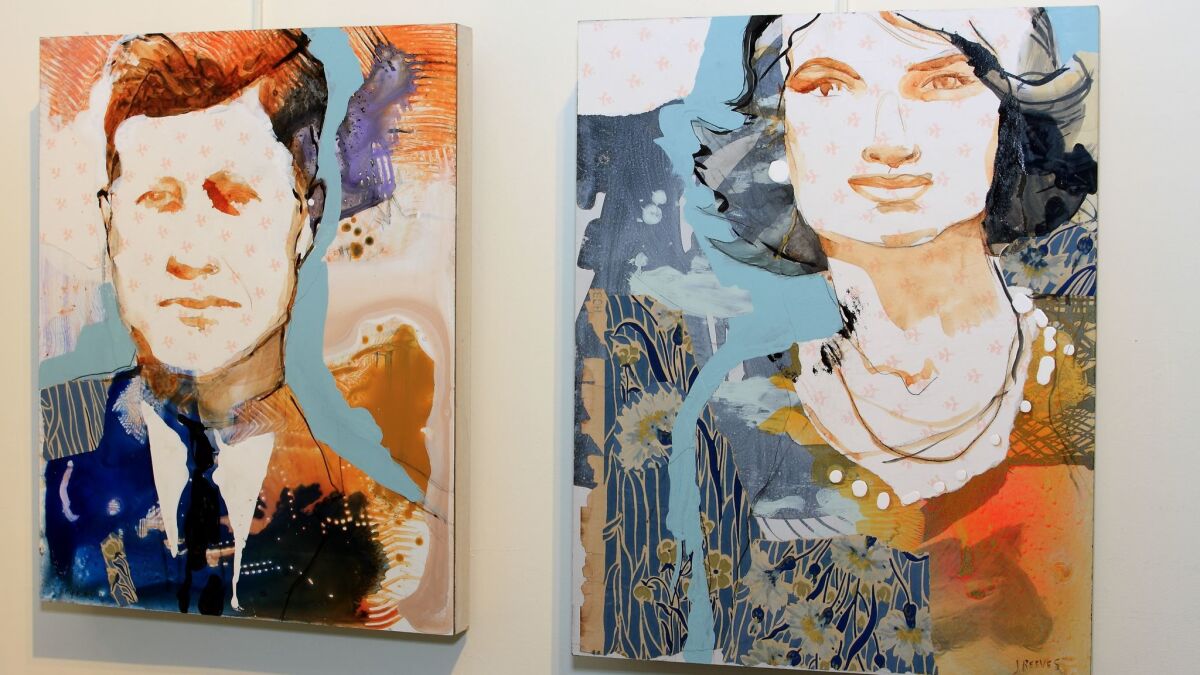 The Kennedys are known for their compound at Hyannis Port on Cape Cod. Nothing can be more compelling than a show based on this connection called "Artwork Inspired by a Presidential Home."
This museum in Hyannis engaged local artists to make works of art from shingles, wallpaper, windows and other materials that were gathered from the 2013 renovation of a home on the Kennedy compound where John and Jackie once lived.
The result is a diverse and interesting mix of mixed media, wall art, sculptures and other items. Some pieces will be for sale at an Aug. 7 auction.
The museum also is featuring an exhibition called "JFK at 100: Life & Legacy."
Info: John F. Kennedy Hyannis Museum, 397 Main St, Hyannis, Mass.; jfkhyannismuseum.org
Newseum
This museum is bringing back an exhibition in time for Kennedy's centennial called "Creating Camelot: The Kennedy Photography of Jacques Lowe."
Lowe was Kennedy's photographer from his earliest days in the White House. The exhibit, which first appeared at the museum in 2013, features 70 photos of Kennedy and his family.
The exhibit (currently at the Boothe Western Art Museum in Cartersville, Ga.) will open at the Newseum on Sept. 29 and continue through Jan. 7.
Info: Newseum, 555 Pennsylvania Ave., N.W., Washington, D.C., www.newseum.org
Smithsonian National Portrait Gallery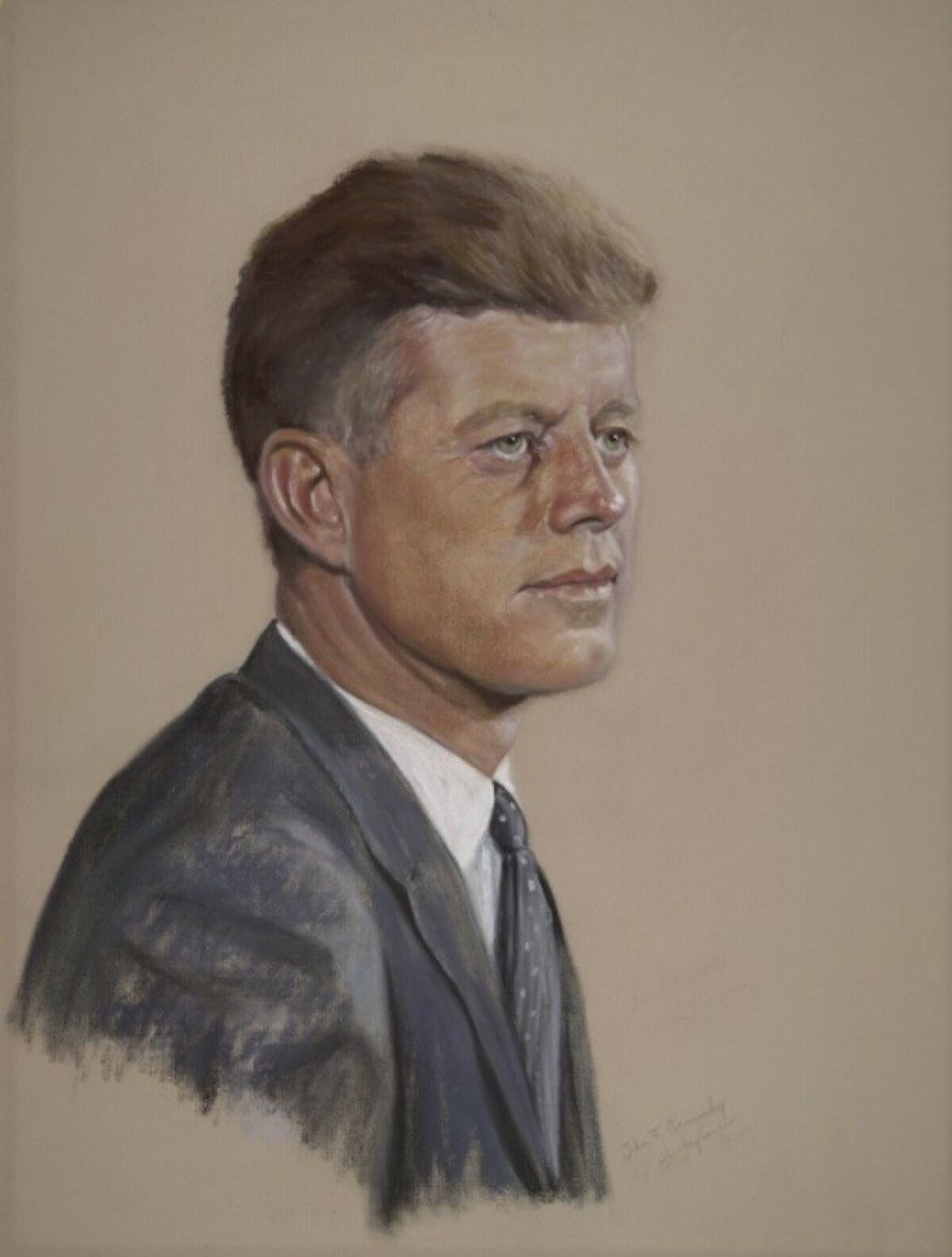 The pastel portrait of Kennedy by Shirley Seltzer Cooper is on display at the Smithsonian National Portrait Gallery in Washington, D.C. It will remain in the first-floor gallery through July 9.
It's part of a larger "America Now" program that will feature JFK100 events at the National Museum of American History and the Smithsonian American Art Museum from June 17 to July 1.
Info: Smithsonian National Portrait Gallery, 8th and F streets, Washington, D.C.; npg.si.edu
ALSO
How Disney fit a Guardians of the Galaxy space age power plant into a theme park
Dr. Beach selects 2017's 10 best beaches in the U.S. One is in California
Don't give up on visiting Big Sur. Here's what's still open after that massive landslide
Get our L.A. Goes Out newsletter, with the week's best events, to help you explore and experience our city.
You may occasionally receive promotional content from the Los Angeles Times.