Caviar, that most luxurious of delicacies, is getting the star treatment at one Las Vegas eatery. Restaurant Guy Savoy at Caesars Palace has opened a room that will serve nothing but caviar dishes.
This is a place to unwind in style— it's located in the restaurant's lounge — and spend a lot of money on plates of fish eggs.
Guests can meet celebrity chef Guy Savoy at the room Nov. 2 to 6.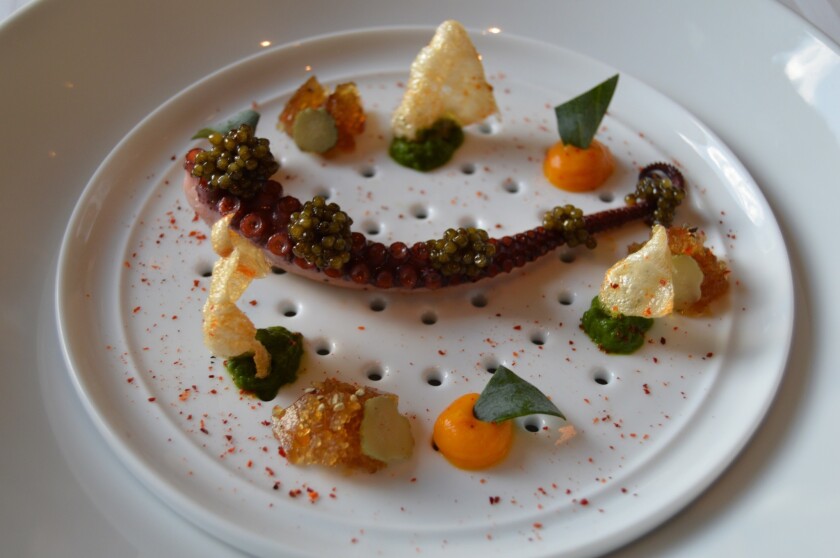 You can order an ounce of Golden Osetra caviar (one of the world's best, from Russian sturgeon) for $375 or Siberian Baerii Caviar for $195.
Or you can try a sampler Colors of Caviar for as little as $47 for a half portion, $95 for whole. And a Salmon "Mi Cuit" swimming in a sea of caviar, $65 for half portion, $130 for whole.
What goes best with caviar? Champagne of course. You can snag a glass of Krug Grand Cuvee for $29 or select other varieties.
The Caviar Room is open 5:30 to 9:30 p.m. Wednesdays to Sundays. For information or reservations, contact Restaurant Guy Savoy, (702) 731-7286
After a salty indulgence in the Caviar Room, you be ready to down some vodka at Minus5 ice bar at Mandalay Bay. It's open daily until at least 2 a.m.
ALSO
Here's why you may not get free drinks in Las Vegas anymore
Top 17 for 2017: Best new attractions coming to U.S. theme parks
Gordon Ramsay's fourth Las Vegas Strip eatery: a fish-and-chips shop
---