LAX is removing half the spaces in its cheapest parking lot. No word on when they'll return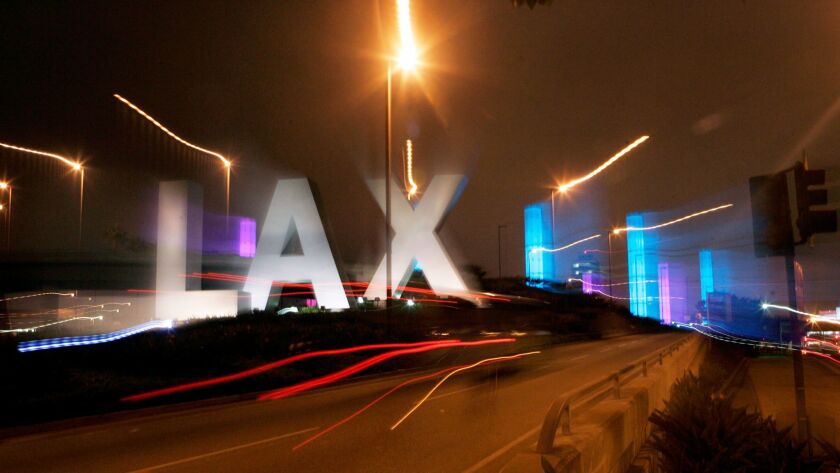 Los Angeles International Airport is removing about half the parking spaces at the airport's least expensive parking lot, Lot C, because of construction work related to the airport's modernization plan.
LAX is removing 1,230 parking spaces starting Wednesday and will remove an additional 880 starting Dec. 8. The spaces will be reconfigured and re-striped as part of the airport's massive upgrade, LAX spokesman Frederick Badlissi said Wednesday.
But Badlissi could not say how many spaces would return and when the lot's face lift would be completed.
Lot C, at 6221 W. 96th St. outside the main terminal area, charges $12 a day for parking. Travelers then hop on a free shuttle to get to the airport. Parking lots near airport terminals charge $30 a day.
More than 2,000 parking spaces at Lot C will remain open for overnight parking. Also, the nearby cellphone waiting lot will remain open.
During the Lot C construction, the airport advises travelers to consider leaving their cars at home and using alternative ways of getting to and from the airport.
Recommendations include the FlyAway bus (municipal bus service offered by Culver City, L.A. Metro, Santa Monica and Torrance Transit) and the Metro Green Line (which stops short of LAX and requires taking a G Route shuttle).
Check out the airport's website to see real-time capacity at all parking lots at LAX.
ALSO
Keep your holiday sane with these tips
Americans traveling in Europe during the holidays should be cautious, State Department alert says
When it comes to getting to the airport, err on the side of caution because the odds are never in your favor
---
Get inspired to get away.
Explore California, the West and beyond with the weekly Escapes newsletter.
You may occasionally receive promotional content from the Los Angeles Times.