6 Images
Road trips from Southern California: Oregon
At nearly 6,000 feet, Timberline is nearly halfway up 11,239-foot Mt. Hood. Its chairlifts reach where the snow never melts. This is the land of endless winter. All year long, the Palmer Snowfield at Timberline, Mt. Hood's highest skiable terrain at 8,500 feet, remains white.
(Oregon's Mt. Hood Territory)
After spending most of the 20th century as a haven for hazelnut growers and turkey farmers, this territory now belongs to the Pinot grape and those who admire it.
(Shane Young / Associated Press)
In the early 20th century, the streetcars of Portland ran all over, like the Red Cars in Los Angeles. Then, like the Red Cars, they died, the grisly details obscured by vast clouds of automobile exhaust.
So in 2001, Portland started over, and a new line, running as a city-operated sibling to the local light-rail and bus systems, has grown to cover 7.2 miles. Which may not sound like much. But in Portland, that's enough to cross town, to win over about 8,800 riders each weekday, to link several inviting neighborhoods and tempt some tourists out of their rental cars.
(Randy L. Rasmussen / The Oregonian)
Distance: 1,034 miles one-way. With a few manmade exceptions, this coastal haven of sitkas, spruce and ferns doesn't look much different from the way it did when Lewis and Clark passed through. Take the three-mile Clatsop Loop Trail to heights of 800 feet above the ocean to follow in their footsteps. Add a few extra miles along the coast for views of endless cliff-to-sea beaches and the landmark Haystack Rock in nearby Cannon Beach. Info: (800) 551-6949, www.oregonstateparks.org/park_188.php -- Mary Forgione
(Bernard Lewinsky)
Distance: 881 miles one-way. A geological phenomenon made Oregon's central coast a paradise for sand sport enthusiasts, and that's the reason an estimated 2 million people each year lug sandboards and transport ATVs, motorcycles, quads and dune buggies to these parts. The hub of this sand playground is Florence, once rated the nation's top retirement town. Now the streets rumble with trucks, RVs and trailers loaded with knobby-tired motorcycles, ATVs and dune buggies, nearly all plastered with a bumper sticker that reads: "Got Sand?" Whether it's on fat tires or waxed boards, sand is the attraction. And there's tons of it here. --Hugo Martín
(Michael G. Halle / For The Times)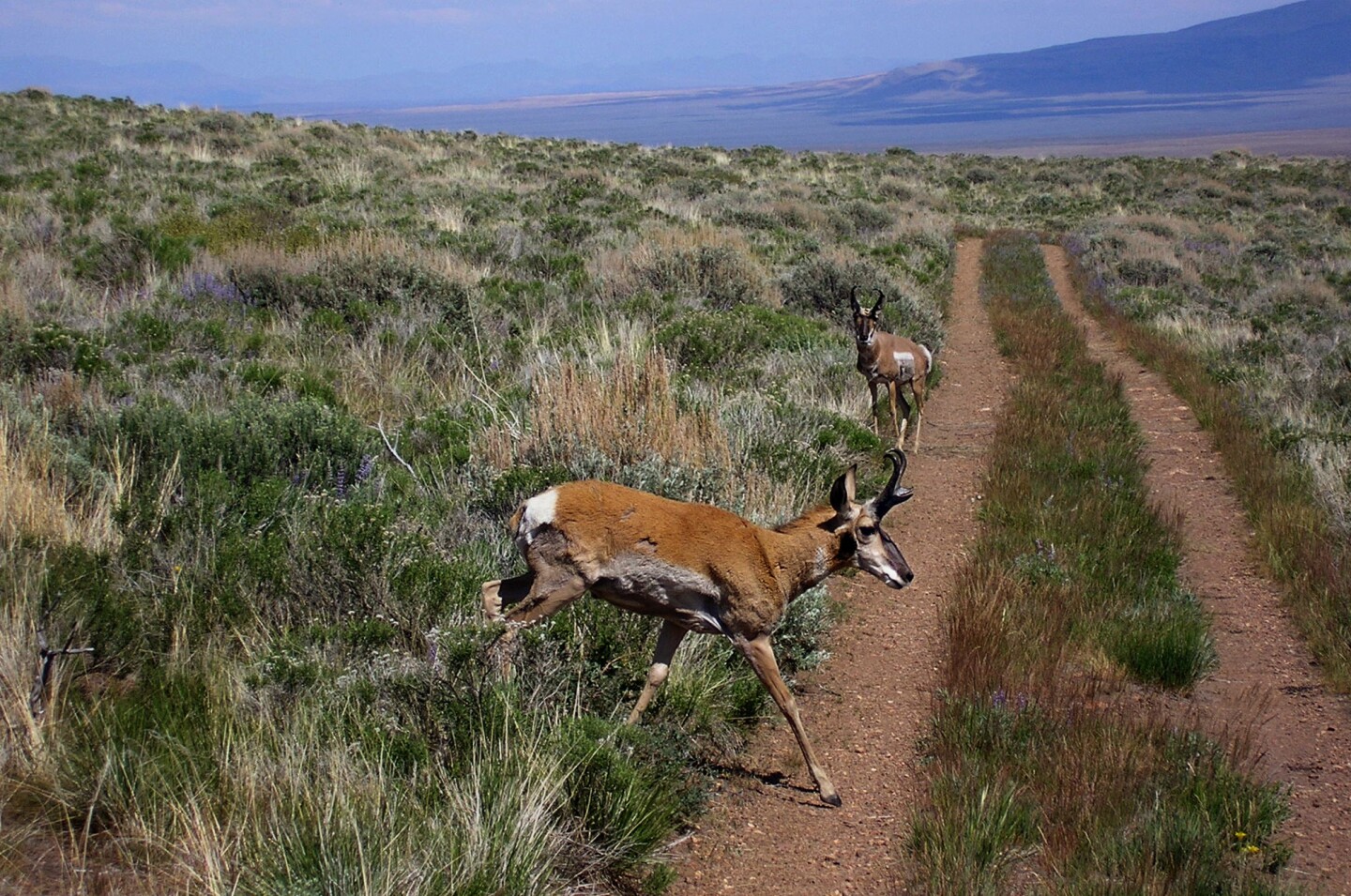 We're atop 9,700-foot Steens Mountain, in far south-central Oregon, peering 6,000 feet straight down into the Alvord Desert.
(Eric Lucas )