24 Images
Road trips from Southern California: Arizona
The Vermillion Cliffs Wilderness, near Page, Arizona is home to canyons and amazing rock formations. The area is so sensitive that the park service only allows a total of 20 people in the park per day. Permits are given through a lottery.
(Spencer Weiner / Los Angeles Times)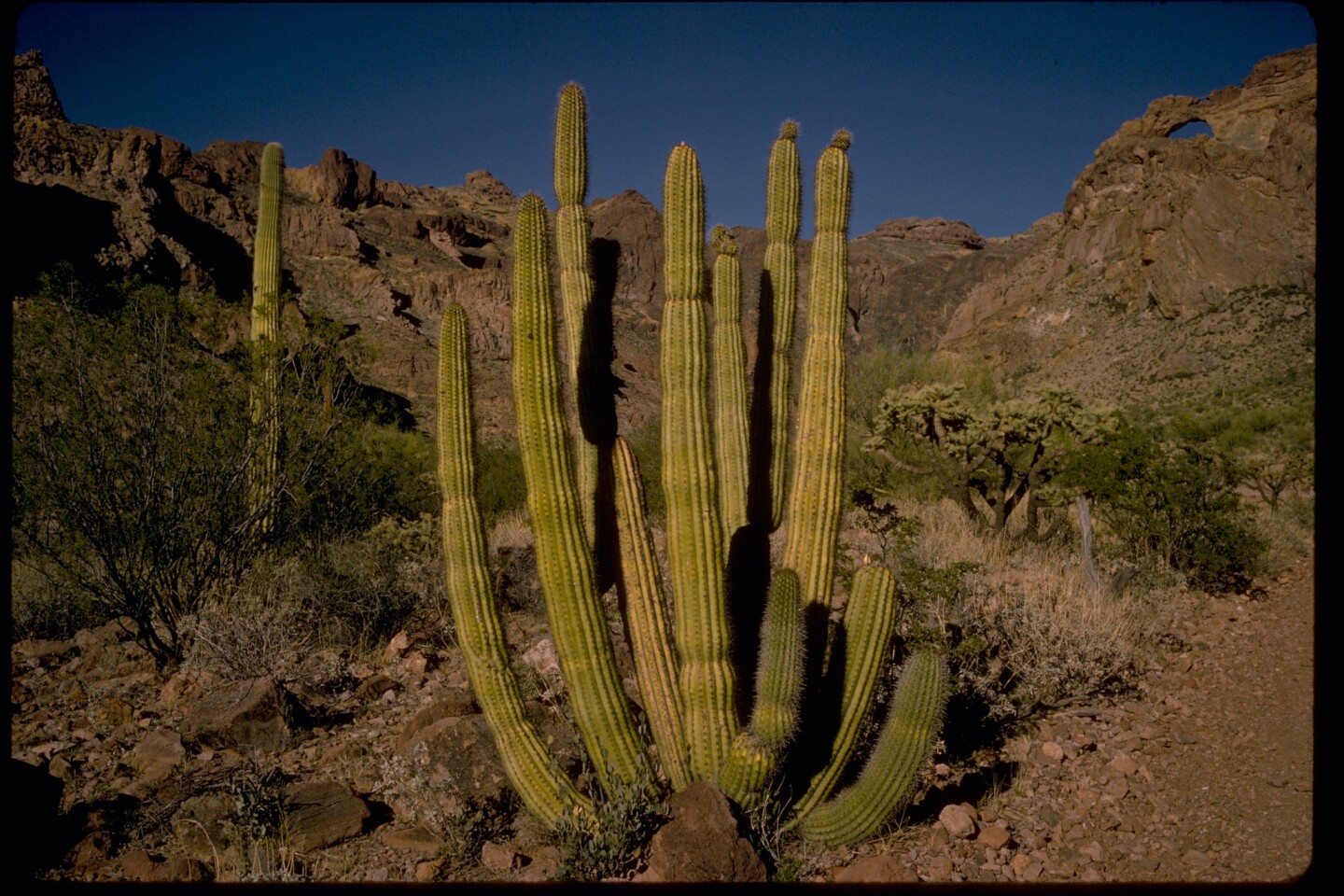 Organ Pipe Cactus National Monument is named for the long, thin cacti that dot this desert landscape. But within the park visitors will find more than two dozen species of cactus and animals like the mountain lion and kangaroo rat that have adapted to the harsh habitat.
(Joshua Bo / National Park Service)
Shafts of light make for magical scenes in the Lower Antelope Canyon.
(Jason La / Los Angeles Times )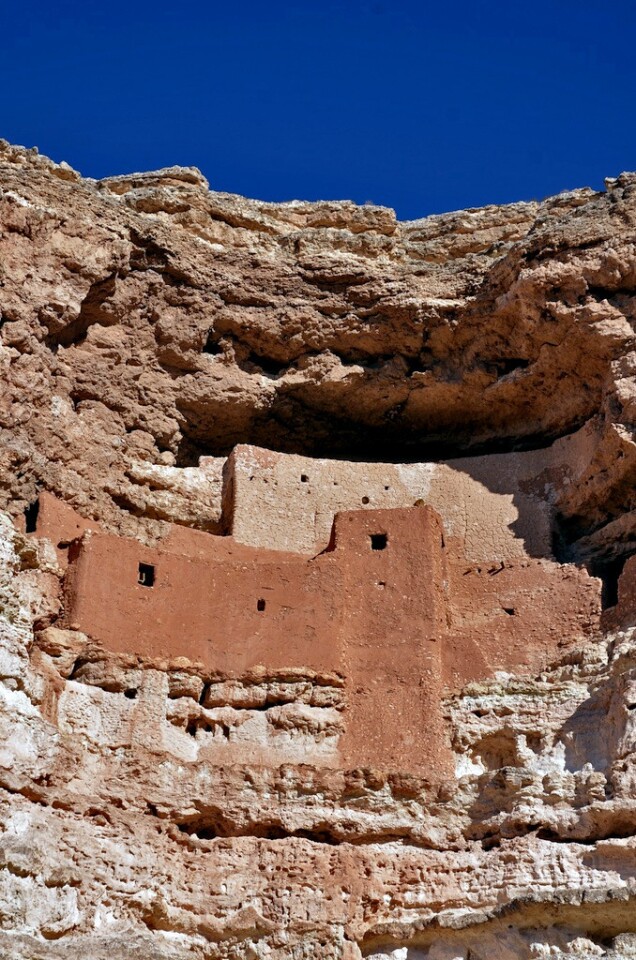 At this monument tourists can gaze at Montezuma Castle -- a five-story cliff dwelling built by the Sinagua people who inhabited this valley until 600 years ago. This was one of the first places given national monument status in 1906. Today visitors may look in wonder only from below.
(Christopher Reynolds / Los Angeles)
Volcanic rock pillars line up like rows of terra-cotta warriors in this under-visited parkland in the southeastern corner of the Grand Canyon state.
(Tom Politeo)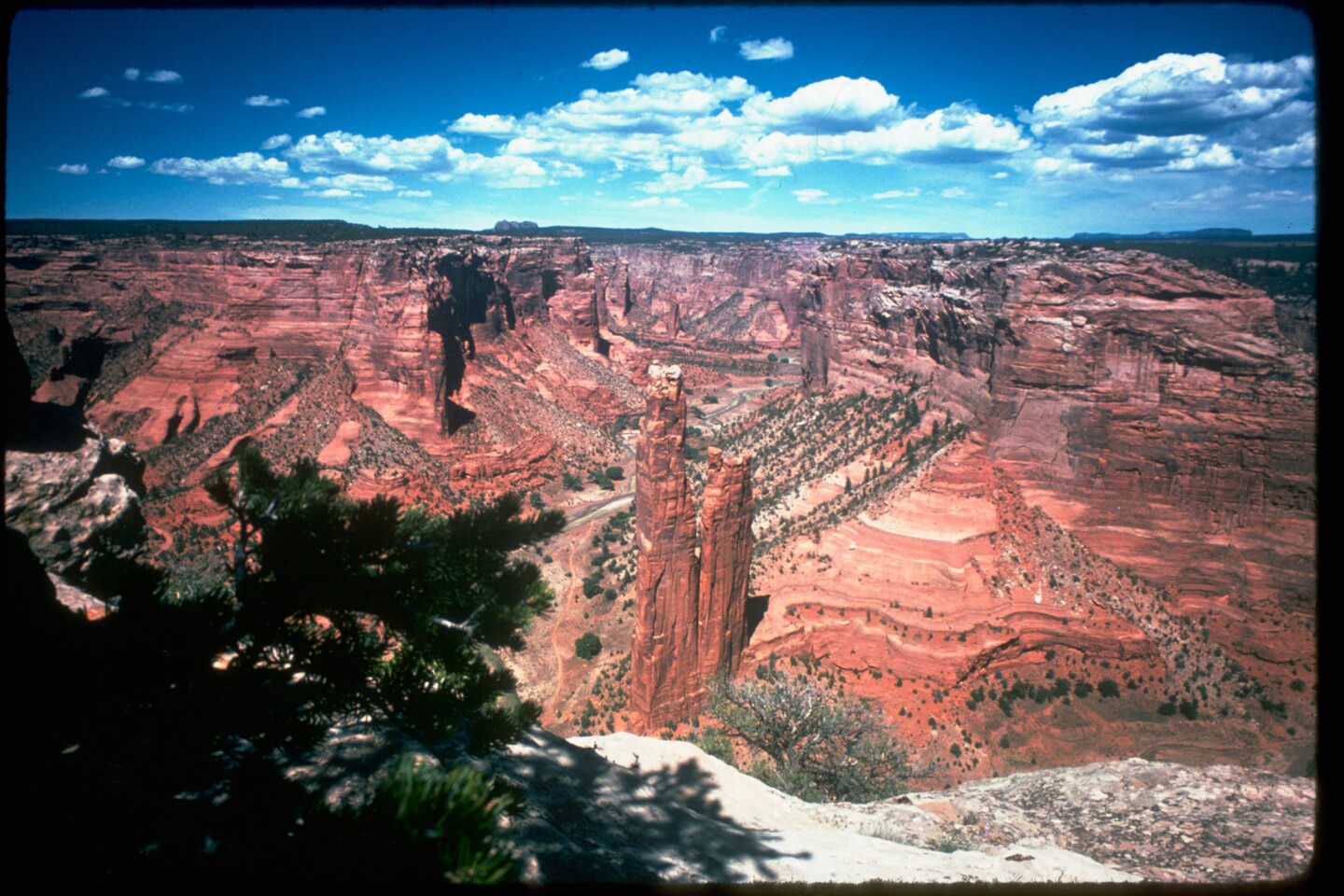 The ruins of indigenous Anasazi and Navajo tribes sit amongst distinct rock formations in Canyon de Chelly in Chinle, about 250 miles from Flagstaff.
(National Park Service)
You can barely find Horseshoe Bend from the highway. The parking lot is small and dusty. Furry caterpillars meander across the 3/4 -mile trail. But if you trudge on, what you encounter is nothing short of amazing.
(Jason La / Los Angeles Times )
The colorful 3,040-acre park is easily enjoyed in relative solitude. Black rock with touches of green and yellow lichen covers most of the Bonito Lava Flow, near the park entrance.
(National Park Service)
The town languished until a couple of entrepreneurs began offering passenger train rides from Williams to the Grand Canyon. Themed businesses followed, along with a small museum in the former Santa Fe railroad depot.
Pictured: Twister's Soda Fountain in downtown Williams.
(Jay Jones / For The Times )
Just up the road from Sunset Crater is Wupatki National Monument, with picturesque scenery and pueblo ruins. The largest of these is the Wupatki Pueblo, which in the 12th century had 100 rooms holding as many residents.
(Greg Bryan / AP)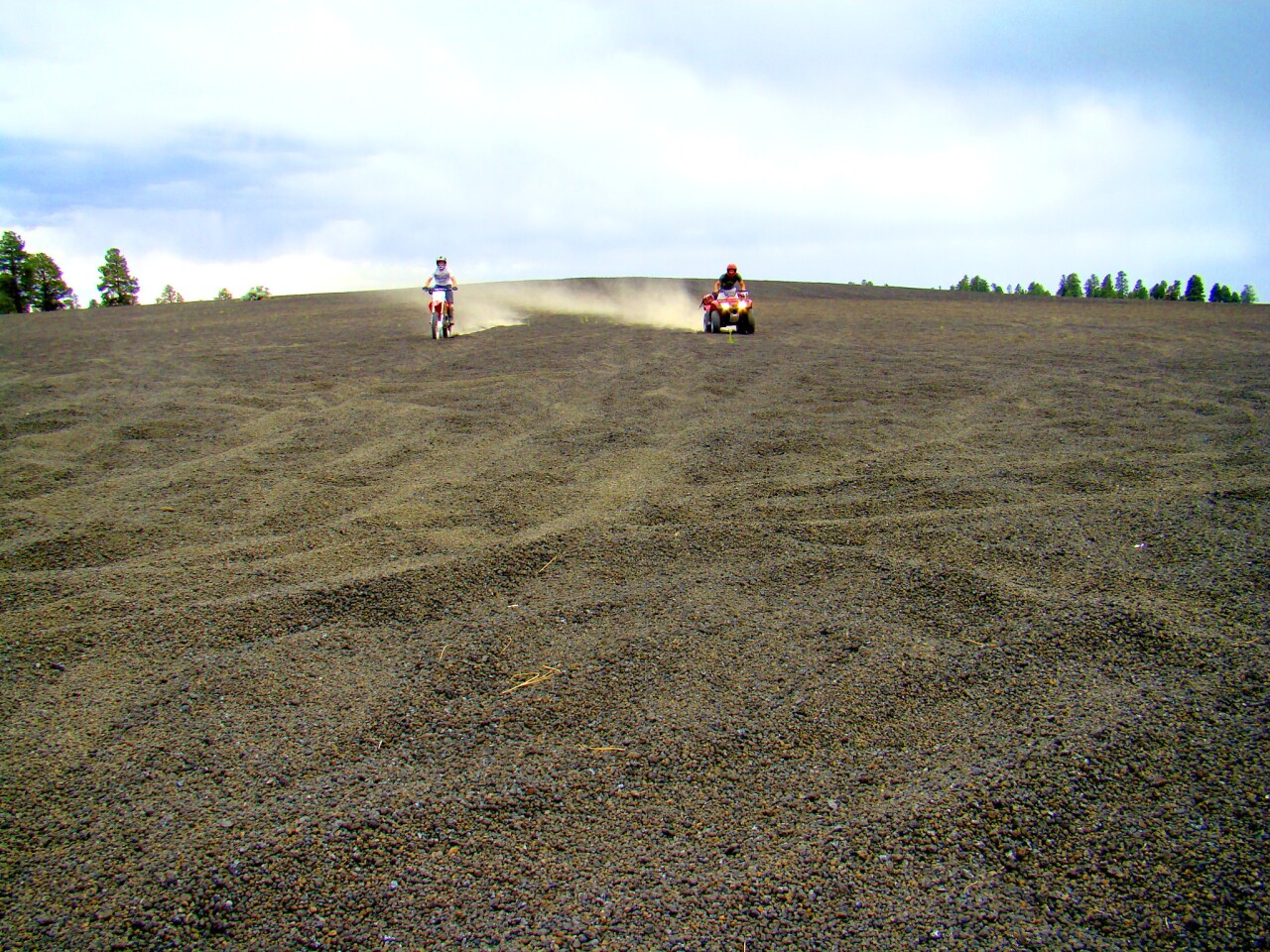 The vast field of cinders, just outside of Flagstaff, is pockmarked with holes of varying sizes. Some are remnants of the area's long-dormant volcanoes, but others were created by explosives experts in the '60s to replicate the surface of the moon as a training ground for the Apollo astronauts.
(Jay Jones)
About 100 miles southeast of Tucson is the historic gold and copper mining town of Bisbee. The once-bustling city has been transformed into an artisan community, with an almost cult-like following among returning tourists.
(Michael Mello)
Less affected by corporate trappings and homogenization than Phoenix, Tucson retains its old-world, Mexican and Southwestern charm. Among the city's many cultural pursuits is a vibrant and diverse live music scene.
(Charlie Vascellaro / Los Angeles Times)
Just a few miles southeast of Phoenix, Mesa offers central Arizona sunshine, cactus blossoms and Cactus League spring training (the Chicago Cubs are Mesa-based) for considerably less than the area's more famous precincts.
(Mesa Art Center )
Long considered one of the most scenic cities in the Southwest, Sedona can hold its own among the nation's national parks, including the Grand Canyon, about 2 1/2 hours north.
(Rosemary McClure)
Meteor Crater, a pit as round as any moon crater, is more than 4,000 feet across and deep enough to swallow a 60-story building. It is pretty much all there is, and yet an estimated 230,000 people still come to see it each year.
(HO / AFP / Getty Images)
Eons ago, seismic activity in what is now northern Arizona chopped a chunk about half the size of Catalina Island off the North Rim. It came to rest between the rims of the chasm on the northern side of the Colorado River. The top of the plateau is flat, and its flanks are steeply terraced, falling away from points along the edge that overlook a canyon land unknown to most tourists.
-- Suan Spano
(Susan Spano / Los Angeles Times )
Call me an L.A. snob, but Phoenix has always struck me as very functional, perfectly livable but hardly cutting-edge. So I was skeptical when my cousins Hank and Tom described a flourishing alternative art scene around downtown Phoenix.
(Bryan Chan / Los Angeles Times)
A low-hanging ironwood tree in this ghost town 75 miles west of Phoenix stands as a testament to the violence of the early mining towns. From this tree's sturdy branches, 18 miners were hanged in the 1870s. Do the spirits of the dead still haunt Vulture Mine?
(John Stanley / Arizona Republic)
It isn't often that a weekend getaway with a toddler revolves around a fire station and a high-altitude saloon whose patrons roar up on Harleys. But a visit to this tiny, cliff-hugging town is bound to be full of some pretty weird moments.
(Dennis Sigman / Los Angeles Times)
The Skywalk is the biggest gimmick in a many-pronged Hualapai plan to make the canyon pay. Add in the reservation's other attractions, —and they amount to a sort of alternative-universe Grand Canyon experience. The Hualapai call it Grand Canyon West.
(David McNew / Getty Images)
They say ghosts walk the streets of this dusty desert town. It's easy to understand why. With a name like Tombstone and a frenzied history of bloodshed, this outpost near the southwestern edge of the United States has a reputation that's ... well, haunted.
(Myung J. Chun / Los Angeles Times)
This national monument is nearly as spectacular as the Grand Canyon 200 miles to the west, but far less crowded with camera-clutching visitors.
(Jay Jones )
Photographic opportunities abound at the Painted Desert, a colorful collection of hills, buttes and mesas carved by millions of years of erosion. The Blue Mesa Trail carries you into the bowels of the Painted Desert's badlands, an alien-like landscape strewn with kaleidoscopic petrified wood.
(Eric Draper / AP Photo)