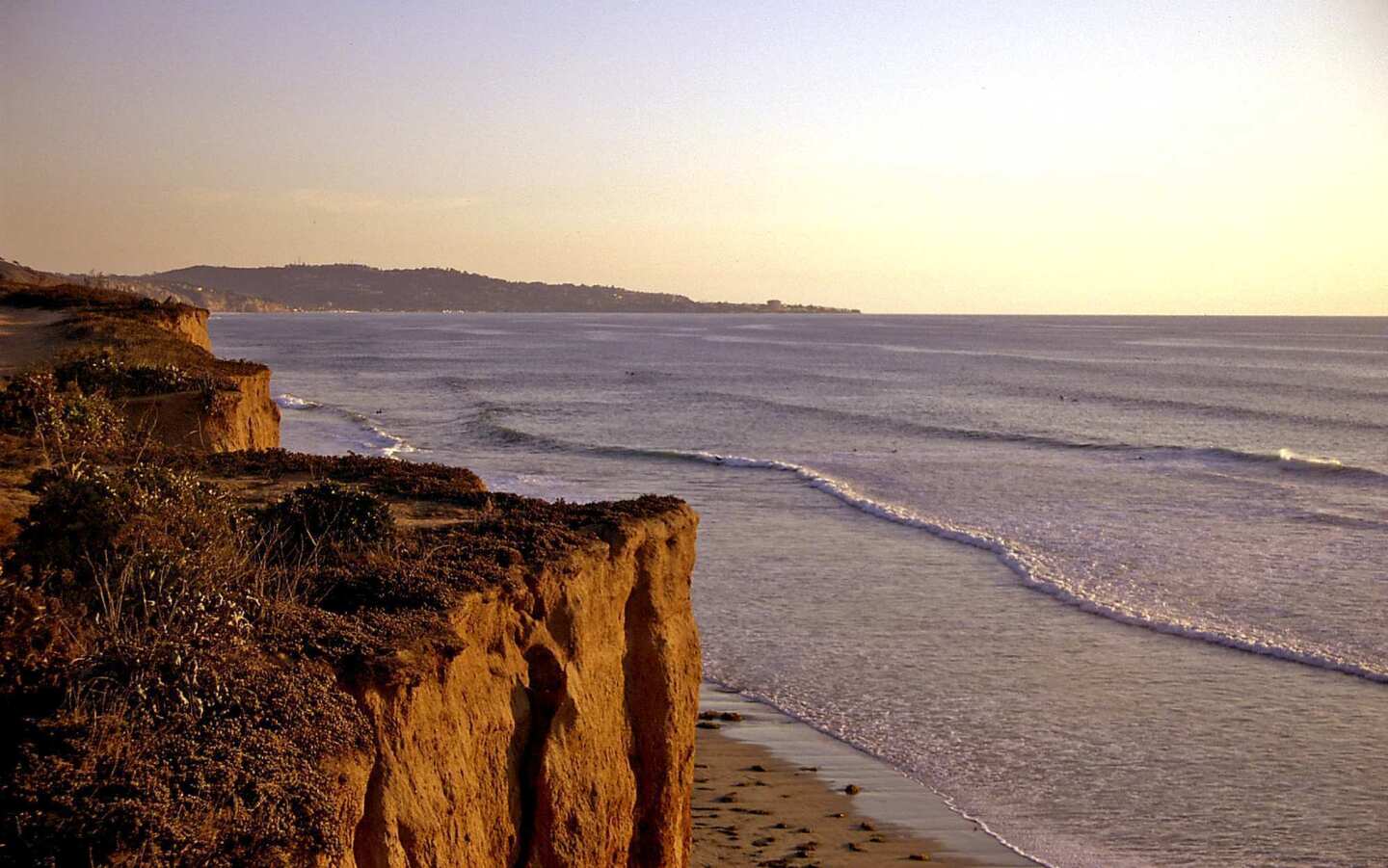 10 Images
Road trips from Southern California: San Diego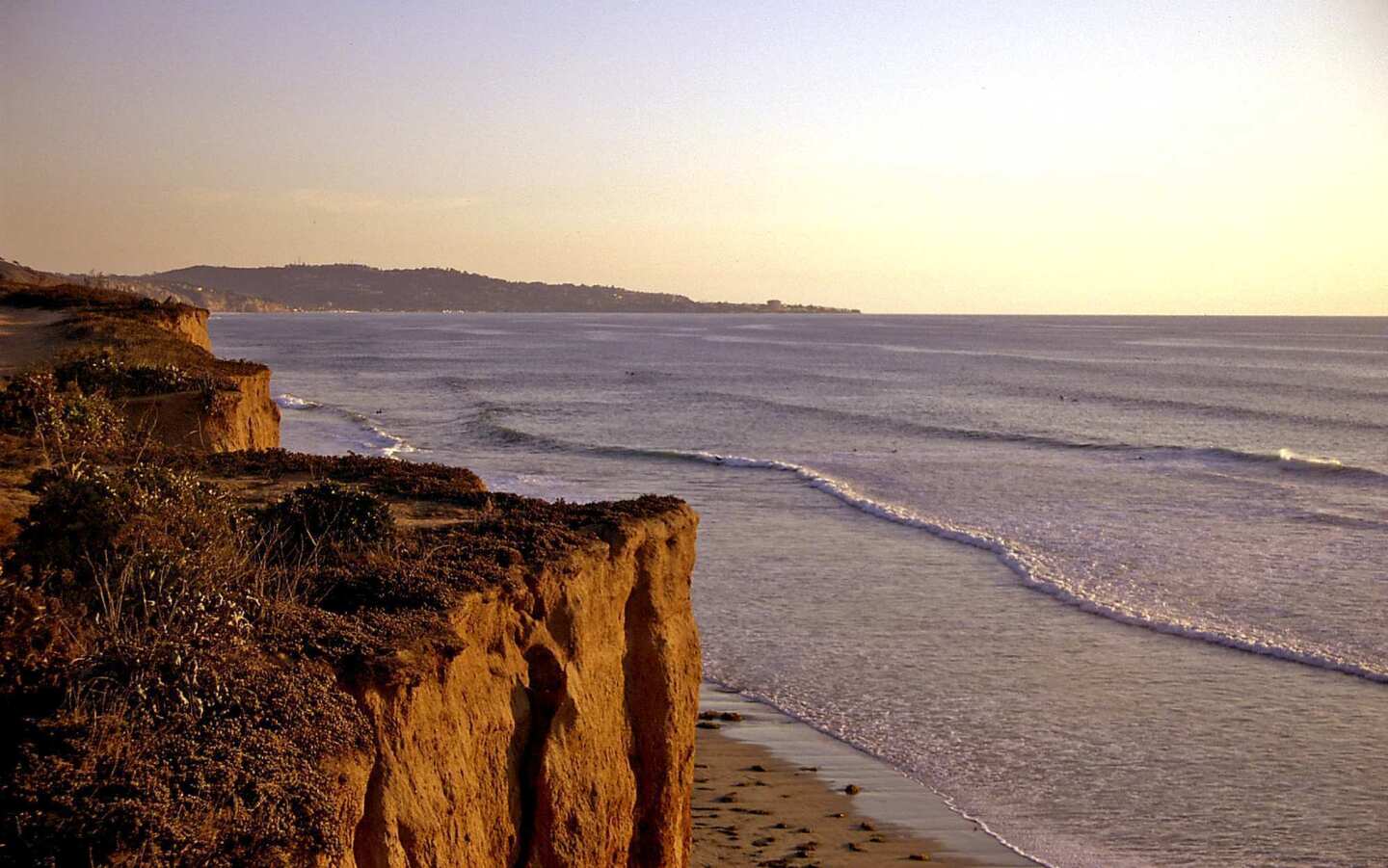 If you know anything at all about Del Mar, it's that the seaside town north of San Diego is the place to play the ponies.
(Del Mar Visitors Bureau)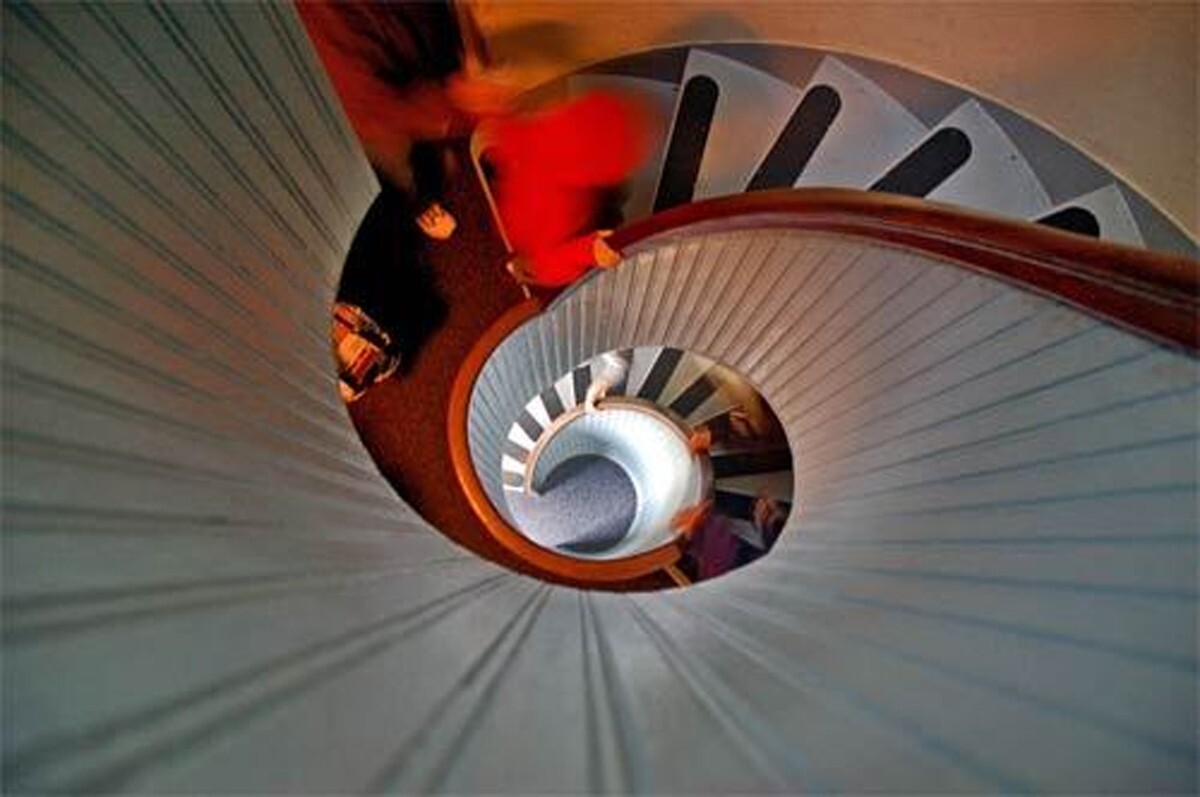 Distance: 123 miles one-way.
A moment of reverence, please, for Juan Cabrillo, the European explorer who landed at Point Loma in September 1542 and claimed the coast for Spain. By many measures, he was a failure: He didn't find gold, didn't find an easy route to Asia, didn't find a passage to the Atlantic and didn't complete his mission. He died three months later.
But the six days he spent here made him California's first documented tourist, godfather to us all. Though nobody knows what he looked like, a sculptor's imaginary Cabrillo stands atop the hill, gazing heroically out toward all the top-secret Navy submarine stuff at the foot of the point.
-- Christopher Reynolds

(Christopher Reynolds / Los Angeles Times)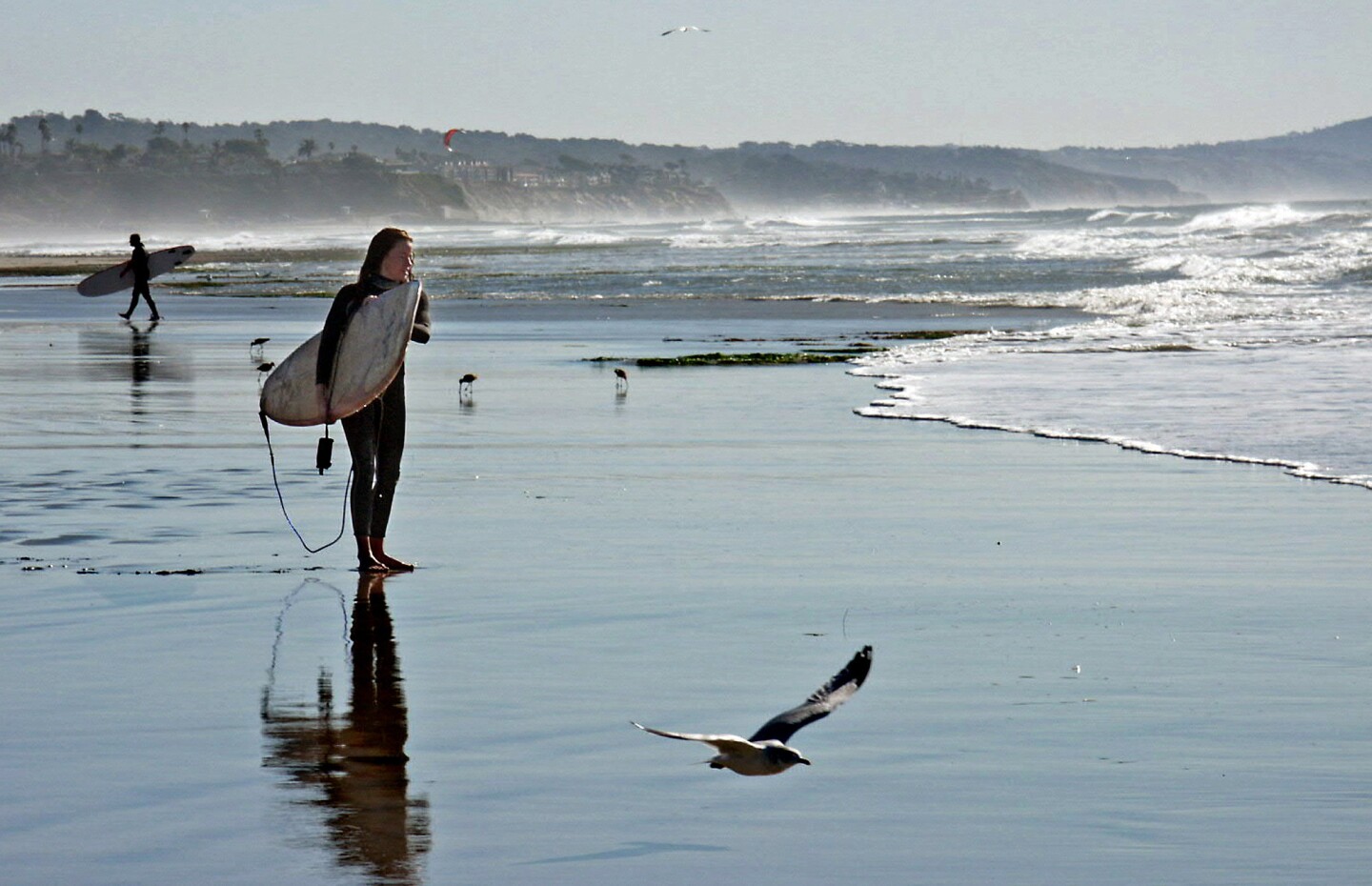 Distance: 98 miles one-way.
On a sun-splashed beach north of San Diego, California state park officials in 2005 launched the nation's largest deployment of Wi-Fi access for park visitors, adding to the ever-growing outdoor trend known as "glamping" or "glamour camping."
But wireless Internet service is not the only comfort from home offered to campers at San Elijo State Beach, about 40 miles north of San Diego. This 171-site park is one of the state's most well-appointed camp sites, with real flush toilets, hot showers, pay telephones, laundry facilities and a camp store where visitors can buy groceries, firewood and ice.
-- Hugo Martín
(Tim Hubbard / Los Angeles Times)
Distance: 85 miles one-way.
In Hollywood terms, the script for the rebirth of downtown Oceanside has been in turnaround for years. The city's redevelopment efforts have been hit or miss (it's still slightly seedy); the recession has taken its toll as well.
For travelers, the sporadic redevelopment is good news: There are still mom-and-pop eateries and funky dive bars to enjoy and, at the same time, recent gentrification has brought new fine dining, drinking and entertainment options to savor. It makes for a good mix.
-- Irene Lechowitzky
(Don Bartletti / Los Angeles Times)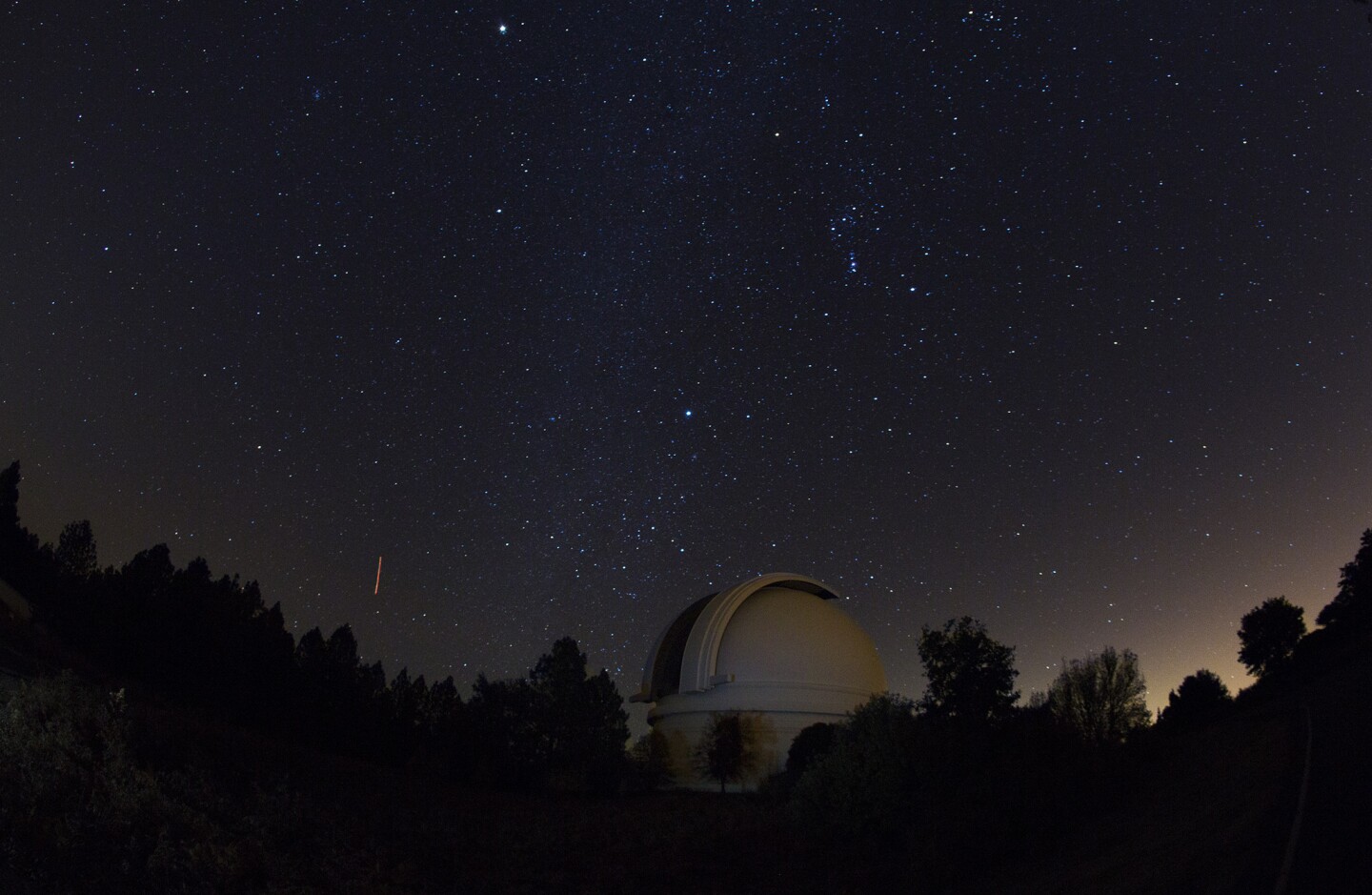 Distance: 132 miles one-way.
At any campground in the world, gazing up at the universe with the naked eye is a rush that eclipses the pleasures of cocoa and a roasted marshmallow. But on Palomar Mountain, peering at intensely magnified bits and pieces of the heavens through a 25-inch Newtonian telescope is something else entirely.
-- Jordan Rane
(Don Bartletti / Los Angeles Times)
Distance: 92 miles one-way.
Legoland, which covers 128 acres, opened in 1999. The Lego mother ship in Denmark sold the park in 2005 to Merlin Entertainments Group, which spent $20 million on upgrades here in 2008. Though its target audience is children 2 to 12, its gentle nature appeals most to younger kids, but not too young. Kids under 36 inches tall can't go on some rides.
-- Chris Reynolds
(Christopher Reynolds / Los Angeles Times)
Distance: 110 miles one-way.
This is the great-granddaddy of California nudist beaches, reached from near the Torrey Pines Gliderport north of La Jolla. The beach is lined by a high cliff and the path down is treacherous, which help isolate Black's from gawkers and other forms of nonmarine lowlife. Part of the beach is in a state park, and the other part is governed by the city of San Diego. Its naturist status is only semiofficial; there are no toilet or trash facilities and lifeguards make only occasional patrols.
Torrey Pines; www.blacksbeach.org.
--Susan Spano
(Denis Poroy / Associated Press)
Distance: 127 miles one-way.
Grunion runs are a great tradition, made greater by the many nonnatives who suspect the whole thing is a con. To set them straight, head for Coronado Beach, which runs along the near-island's Ocean Avenue, within 100 yards of the stately old Hotel del Coronado.
This will be a moonlight adventure, because the grunion, a 5-inch-long, blue-green-silver fish found from Baja California north to Santa Barbara, run only at night, at high tide, two to six nights after new and full moons, between March and September. (The state Department of Fish and Game predicts run dates.) Once ashore, these thousands of grunion lay and bury millions of eggs in the sand. (The eggs wash back out to sea and hatch a few weeks later.) The grunion are edible, but if you want to grab any, you'll need a fishing license. It's easier to check out the free show at Coronado Beach (or Silver Strand State Park, four miles south), then repair to the Hotel Del's Babcock & Story Bar for a nightcap. It's open until 1 a.m., full moon or no.
Info: www.grunion.org --Christopher Reynolds
(Wally Skalij / Los Angeles Times)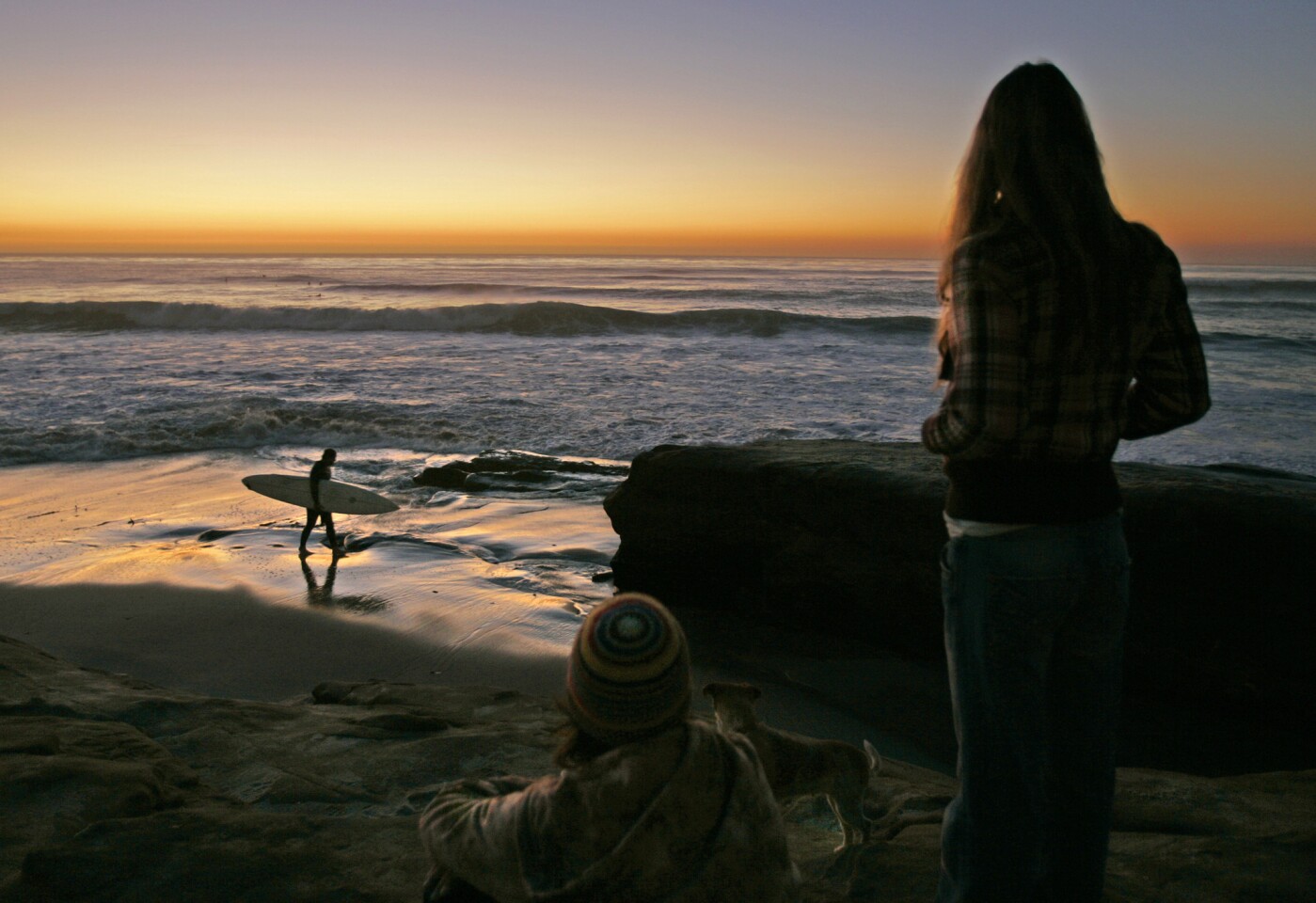 Distance: 114 miles one-way.
Not a state beach, not a county park, Windansea has nevertheless been on the Big Map of California Beach Culture for years. It's home to the Pump House, where Tom Wolfe's Pump House Gang used to hang out in the 1960s. And it has a wicked shore break that has slammed countless bodysurfers into involuntary headstands. It's handy to a beloved pizza joint, Carino's. No public restrooms, no picnic area, just 18 off-street parking spaces. The neighboring residential area is many blocks south of La Jolla's trendy boutiques and pricey restaurants. In other words, there's not much here for Mom, Dad and the little ones. But for those in their teens and 20s, this is where cool kids have been hanging out for about as long as there have been cool kids.
6800 Neptune Place, La Jolla;
--Christopher Reynolds
(Don Bartletti / Los Angeles Times)
Distance: 119 miles one-way.
Junípero Serra founded Alta California's first mission here in 1769. You knew that.
But what happened after that? You may need a margarita to help digest this history properly. Try one from the Casa de Reyes in Old Town San Diego State Historic Park's Plaza del Pasado, if you dare: 62 ounces for $18.95.
There. Now take a seat in the courtyard while the folkloric dancers get ready to spin and stomp.
Though Serra eventually moved his mission six miles up the valley, the Spanish soldiers stayed in the ocean-view presidio they'd built on the hilltop. And when Mexico gained its independence from Spain, a town began to grow at the foot of the presidio hill. By 1830, the U-shaped adobe Casa de Estudillo was one of several rough-hewn residences.
-- Christopher Reynolds
(Christopher Reynolds / Los Angeles Times )