Passport to trouble? Be safe, get a Chinese visa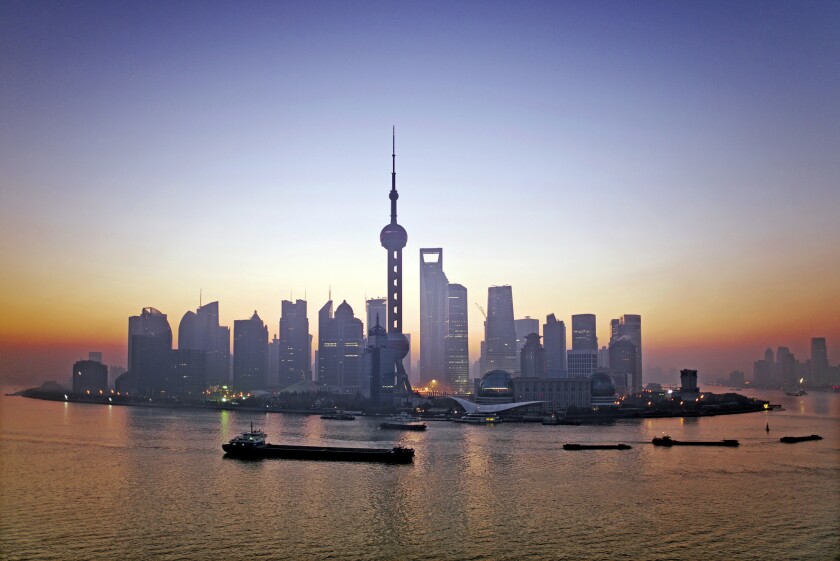 Question: Several of us are taking a cruise that leaves from Tokyo. We have one stop in Shanghai for a day (less than 24 hours). We contacted the Chinese Consulate in Los Angeles and were informed that we would not need a tourist visa as our stay would be less than 24 hours. I called Celebrity, our cruise line, and the representative that I spoke with also said that we would not need visas. But we contacted two separate tour guides in Shanghai and were informed that we would need visas. Celebrity's website also mentions that visas are required for tours in Shanghai. We are at a loss as to what to do because we do not want to spend money on tourist visas if they are not necessary.
C. Yee
Rowland Heights
Answer: The answer to this question is about as clear as a winter day in Beijing.
Conflicting information from the Chinese Embassy in Washington, the Chinese Consulate in Los Angeles and Celebrity turned this ought-to-be-easy-to-answer question into a snarled mess.
Whom to believe? Let's start with Celebrity — not its first answer to Yee, as indicated in his letter, but its second, which it sent to me after it appeared something was amiss with its advice to Yee.
Here's what the cruise line said in an email in response to our query: "On cruises, all visitors to China are required to have a single-entry visa if the ship is only calling on China once (for example if it starts and finishes in Hong Kong, Japan, Korea, etc.). They [visitors] require a multiple-entry visa if either there are multiple stops within China, or the cruise both starts and finishes in China."
Why take Celebrity's word for it? I'm not, necessarily. But I would follow Celebrity's rules because it could bar you from the cruise if you don't have proper documentation. It also could keep you from becoming embroiled in visa disputes with a foreign government.
That shoots its second answer to the head of the class.
Its answer also mirrors what many others — but not all — said when asked about the need for a visa.
To wit:
Visa Central, the company that handles visas for Celebrity and other cruise lines, said yes, visa.
Ken Ripoll, owner of Los Angeles-based AllStar Sierra Passports & Visa, said yes, visa.
The Chinese Embassy said in an email: "Yes, they need a visa to get off the ship and tour the city."
The Chinese Consulate in Los Angeles said yes, visa, in an email to me. Just to be sure, I went in person to the visa office at 443 Shatto Place around noon Monday. The answer: Yes, visa.
Why not take yes for an answer?
Because to one of the members of Yee's group, the Chinese Consulate in Los Angeles cited China's Presidential Order 57, Chapter III, Article 22, Subsection 3, which says you may not need a visa if you are staying less than 24 hours and are headed for another country on a plane, ship or train and aren't leaving the port of entry and are staying within specific zones.
The order does not define the geographic limits of "port of entry" nor does it detail what those "specific zones" might be.
Gary Chodorow, an attorney with offices in Beijing, Shanghai and Shenyang who specializes in visa and citizenship issues, said that the Shanghai General Station of Immigration Inspection told him last week that "no such benefits have been extended to cruise passengers transiting through Shanghai," he said in an email.
Conclusion: Get the visa. The $140 investment is worth it.
Having lengthy discussions with immigration officials on points of law in another country doesn't rank high on my fun-on-vacation list. And, face it, who holds all the cards when it comes to admission to a foreign country? Answer: Not you.
Getting a visa is relatively easy if you live in L.A., less so if you're farther away. You can go to the consular visa office yourself or hire a service such as AllStar to do it for you. (If you need it fast, I'd vote for a visa service.)
You will need a passport that has at least one visa page left (more pages are better) and will be valid for at least six months at the conclusion of your trip. You will need a passport photo. You will need to fill out an application; you can find all the rules and requirements at www.lat.ms/1CM7NIC.
Having that piece of paper is a small price to pay for peace of mind, especially when the phrase "missing the boat" keeps popping up in my head.
Have a travel dilemma? Write to travel@latimes.com. We regret we cannot answer every inquiry.
---
Get inspired to get away.
Explore California, the West and beyond with the weekly Escapes newsletter.
You may occasionally receive promotional content from the Los Angeles Times.