Cheers! Two wine-growing areas in the West--they're in rarefied company--make Wine Enthusiast's top 10 travel destinations for 2017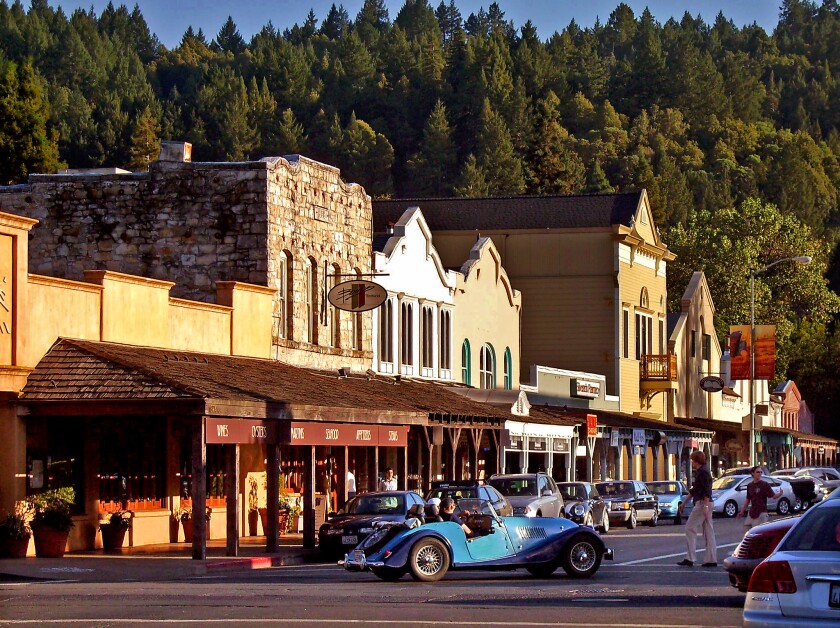 You won't have to go far to explore two of Wine Enthusiast's top 10 wine travel destinations for 2017. Calistoga, Calif., and Hood River area in Oregon and Washington made the selective list, whose recommended places are pretty European-centric.
Spas, dining and wines sell Calistoga, according to the magazine, which recommends tastings at eight wineries, including the smaller T-Vine Winery and Larkmead Vineyards.
The magazine also finds the high-adventure area along the Columbia River in the Northwest adds to its wine and dining choices. This too recommends tasting areas and places to stay, including the historic Columbia Gorge Hotel for those who want to splurge.
Here's the list of wine-worthy 2017 destinations from Wine Enthusiast's editors. Each destination features where to go, where to stay and what to do when you get there.
Cafayete, Argentina (primarily for Malbecs)
Marlborough, New Zealand (primarily Sauvignon Blanc)
Hood River, Oregon and Washington
Info: 10 Best Wine Travel Destinations of 2017
ALSO
Still room to watch and bet on Super Bowl Sunday at these Las Vegas places
You can stalk sloths, turtles and monkeys (but in a nice way) on this trip to Panama
How to score a free $100 gift card on your next visit to San Luis Obispo
In Idaho, unplug on a raft trip along the Salmon River
---
Get inspired to get away.
Explore California, the West and beyond with the weekly Escapes newsletter.
You may occasionally receive promotional content from the Los Angeles Times.